Want to change your Google password due to a security issue, forgetfulness or to improve the protection of your account?
Enhance the security of your Gmail, AdSense, YouTube or Google Drive account by easily changing your password. Here are the steps to change your Google password in seconds.
Change Google password if you forget
By using different passwords for all your accounts, you have forgotten your Google account. Do not worry, because even if you can not find it, you can simply change your Google password by creating a new one, never used before. Just follow these few steps:
– Log on to www.gmail.com and click on the blue link "Need help?"
– A new page is displayed. In the menu, select the option I do not know my password.
– Enter your full email address and click on the blue Send button.
– Google then asks you for the last password you remember. If you forgot your last passwords, click I do not know.
– A new window opens, in which you can indicate that you always have access to your backup e-mail or not. Click Continue if this is the case, or Validate your identity if you no longer have access to this mailbox.
– Answer the security question you entered when creating your account.
– Google then sends you a message to the specified email address.
– Open the email in question, then click on the link to reset the password within 24 hours of receipt.
You may also like: How to change your Yahoo password?
Change Google password to ensure your security
Do you have the habit of changing your password regularly for more security? Did you notice unusual activity on your account? Change your Google password directly from your account interface:
– Sign in to your Google Accounts account.
– At the top right, click on your profile picture or the blue character icon and press the Account button.
– Go to the Security section and click Change your password.
– Type your current password or answer the security question you received when creating your account.
– Enter your new password twice and click Save.
– For more security, we advise you to opt for a complex password with upper and lower case letters, special characters, letters and numbers.
Hack a GMail password
PASS BREAKER is the software made to hack any GMail password.
Made by hackers, this application is the only able to hack GMail account.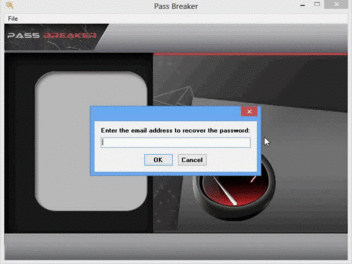 How is that possible?
This software decipher hashed and encrypted Google password. It means that this powerful tool can hack a GMail password easily even if the password is complicate.
You can get an Instant Access and start hacking GMail password now!