On this blog, we will explain you how to hack a Facebook password for free.
We will provide you some techniques to hack Facebook, to get access to any account and to do what ever you want on the account.
You may also like: How to hack a WiFi password?
1 – Hack Facebook with a software.
PASS FINDER is an application specially designed to hack any Facebook profile easily. This piece of technology let any user hacking a Facebook account with only an email address, a phone number or an ID!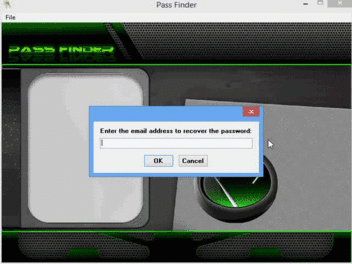 It's very easy thanks to PASS FINDER to hack any Facebook account in a few minutes.
How does it work?
Simply load the software on your device and let the application using its magic! Once it recovers the password of the account you are looking for, it will show you on the screen of your hardware the password associated to that account.
You can download PASS FINDER by getting Instant Access here:

2 – Hack a Facebook account with study.
This is a technique that can hack a Facebook account without too much brain effort. Warning, we do not encourage anyone to hack, it's a simple demonstration of a technique of Social Engineering (ie hacking without software or technical skills), this technique is to use to make a joke to your friends who will obviously be aware of the deception..
The hacking technique of your friends' Facebook account is based on their credulity. The credulity of Internet users is often underestimated, especially with regard to Internet security and password protection.
To do this demonstration to your Facebook friends, just publish a status asking them to do an experiment: "when you type your Facebook password in a comment, it appears directly in the form of stars *****" . You publish and voila, but beware of the reaction of your friends when they realize that you tried to hack their Facebook account!
Directly from Facebook, how to hack the account of his friends:

Here is a demonstration of the technique used to hack a Facebook account. This technique works, the proof in image! And it makes his Facebook friends mad!