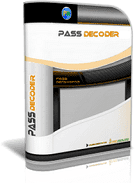 Free update

Last update on 01.01.2022

Compatible with multiple supports

Unlimited access, no subscription
.Style1872 {font-size: 12px} .tickerTZ { width: 290px; height: 40px; overflow: hidden; border: 1px solid #DDD; margin: 0; padding: 0; list-style: none; border-radius: 5px; box-shadow: 0px 0px 5px #DDD; } #tickerTZ_02 { height: 70px; } #tickerTZ_04 { height: 150px; }
How do hackers hack SNAPCHAT password?
PASS DECODER is the only certified application allowing to recover the passwords of the SNAPCHAT social network simply because it extracts the passwords associated with the accounts even if they are protected!
Every day thousands of SNAPCHAT accounts users are hacked. The security of SNAPCHAT is not 100% secure, the possibility to hack a SNAPCHAT account is a serious danger.
This explains why more and more people are hacking your SNAPCHAT account and why PASS DECODER is installed thousands of times a day.
PASS DECODER exploits security vulnerabilities in databases linked to SNAPCHAT, to display plaintext passwords linked to any account. All you need is whether an email address or a phone number or a login-ID and PASS DECODER will decrypt the password associated with the account.
That's why we developed it!
Let's have a try now with a 30-day money back guarantee! One time fee, there is no subscription or automatic renewal. Also, we are so confident that our tool works that we guarantee access to all SNAPCHAT accounts and passwords. Full refund if not satisfied.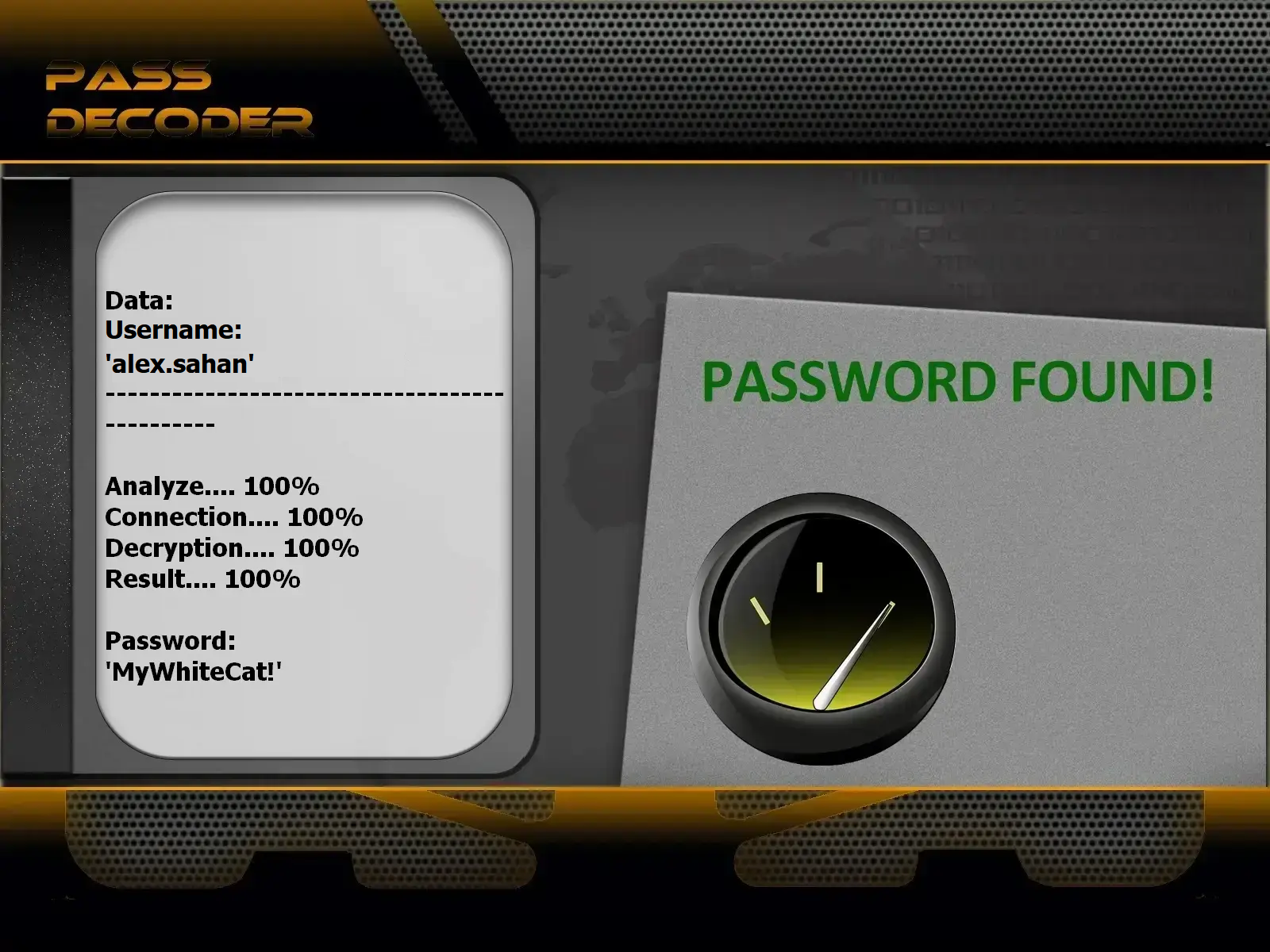 The PASS DECODER password extraction strength uses an algorithmic script based on an optimized complex asymmetric cryptography decryption exploiting the vulnerabilities that bypasses two-factor authentication (2FA) protections. There is no limit of use, PASS DECODER can decrypt and display as many SNAPCHAT passwords as you want.
No need to try to find the password for a SNAPCHAT account on your own, there is little chance that you will get there. PASS DECODER works on smartphones, tablets and computers. Click INSTALL and access all SNAPCHAT accounts in the next few minutes, if not we refund, 30-day money back guarantee.
How does the SNAPCHAT password extractor work?
To crack a SNAPCHAT password is possible as explained on this page and you only need 3 steps to install PASS DECODER:
Click on the "INSTALL" button.
Open the application and read the instructions.
Enter either a phone number, an email address or an identifier and click on the OK" button.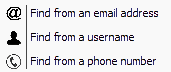 PASS DECODER will exploit vulnerabilities related to databases of the user account IDs that you are looking for and will display the password on your screen. Be aware that this operation may take a few minutes. You will be able to save the disclosed password in a text file so as not to lose it. Read the rules, be aware.
Don't waste more time. Get access to passwords NOW!
Please click on the button below.


Does it really work?
Yes, it really works and we are constantly releasing FREE updates to our application. PASS DECODER is a small, easy-to-use tool that everyone can use, even the most novice user will be able to extract SNAPCHAT passwords quickly. By using this tool, you will be able to regain access to your account and this in a few minutes after it has been launched. However, please respect the laws of your country and use this software only in an account that you are allowed to access.
What are the reasons for wanting to hack SNAPCHAT passwords?
SNAPCHAT has more than one billion users in the world, it seems obvious that some of them want to hack users' passwords.
There are several reasons :
- Hackers want to access SNAPCHAT's photos and videos to blackmail the victim and claim ransom.
- They want to spy on their boyfriend or girlfriend to test their loyalty.
- Hackers want to hack a lot of accounts in order to sell them on the DarkNet and make the most amount of money out of it.
There may be other reasons but these 3 examples are the main ones.
The problem is that everyone thinks they have good reasons to hack a SNAPCHAT account because this social network is famous. Many users can not imagine for a moment that their account is in danger or that their colleague or neighbor is hacking passwords.
What do hackers do with SNAPCHAT passwords?
In 2014, 4.6 million users were hacked and exposed on the Internet. The most incredible is that the source code of the application SNAPCHAT has itself already been hacked and leaked on the net! With its 500 millions users monthly, SNAPCHAT is the favorite target of hackers. One might well wonder why? The answer is simple, SNAPCHAT is one of the easiest social networks to hack! Even his source code had been exposed on the Internet and all hackers can read it and understand how it works. All SNAPCHAT accounts are in danger and the proof is that you are more and more likely to install PASS DECODER to recover passwords.
Security researchers have discovered a flaw in the passwords and it's been more than 20 years that it exists! Users are required to create a password with letters, numbers, and special characters. But in reality this only weakens the account they are supposed to protect. The problem is that passwords such as "Passw0rd" or "pa55w0rd" are considered too fragile. Indeed, despite the fact that they look very complex, their composition makes them vulnerable to the equipments that hackers use.
Chance coincides with chance, a password designed by a random computer with odd characters will be hacked more easily. Indeed, software and micro-processors are more and more powerful and they can hack a password in just minutes! Creating a password with a sentence is more difficult to hack since there are more characters. If we take for example "ilikeredcars", it will take almost 550 years for a hacker to crack this password.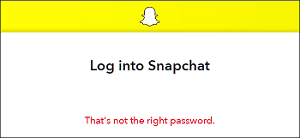 Some hackers have become millionaires by hacking passwords and reselling them on DarkWeb. Do not be fooled about the reasons for hacking. Even if piracy is often to test the fidelity of a spouse, hackers only hack for money. Their skills can be used for several types of hacks: computer security or computer nuisance.
These are called white hats and black hats. White hats hack corporate account passwords to determine their level of security. Black hats only hack passwords to earn as much money as possible. Their goal ? To enrich oneself as quickly as possible to the detriment of others. Businesses, governments and individuals are one and the same category of victims. To succeed in coining their piracy, they use more and more ransomware. Easy to set up and send, they are formidable once activated. Others even send social network account credentials to hackers to put pressure on ransom victims.
The methods of hackers to hack SNAPCHAT:
As long as the hackers do anything to hack a SNAPCHAT account, they will continue to implement schemes as complex as possible.
The time of trickery with phishing or with keyloggers is over. These methods are too simple and too well known by the billion users, a few people are still tricked!
Hackers have developed much more elaborate methods that we propose to discover together:
Method 1: With a phone number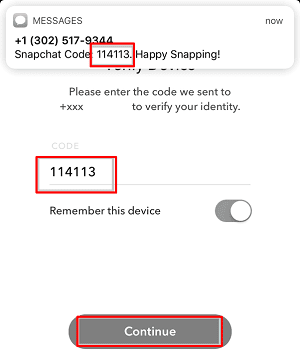 This method seems so improbable and yet it is devastating... You are more and more to record your phone number on SNAPCHAT to find your password if you lost it. Just because SNAPCHAT can send you a new one by SMS. This seems a good way but SNAPCHAT has forgotten one main thing which doesn't seem to worry them to much. Indeed, if you leave your old number in the security settings of the account and you forget to change it, the one who retrieves it will be able to receive the security SMS that SNAPCHAT will send him with the temporary password! He can then connect to the social network account. He can reset the password without the owner of the account noticing anything. He can become the new owner of the account.
Method 2: Hacking two-factor authentication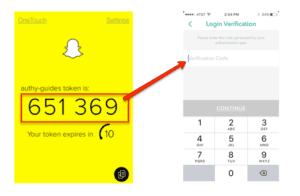 Two-Factor Authentication or 2FA is not as secure as we might think. This extra protection needs your phone number to work. But if you change the number and the old number falls into the hands of an unscrupulous person, he can impersonate you and steal your SNAPCHAT account.
The hackers will start by creating a phishing page (even if this technique is no longer relevant, it will always work if it is well done). They will reproduce identically a SNAPCHAT login with personal information (surname, first name, nickname...). This will be send to the victime in order to put him in confidence. The hackers will have inserted an image trapped in the fraudulent email to know if the mail was opened or not.
From there, the hacking will begin. Indeed, from their server where the fake login page is, they will send to the user by SMS a PIN to reset the SNAPCHAT account password. The victim will not suspect anything and will write in the box provided for this purpose the code it has received and validate it. This terrible mistake will allow the hacker to recover this code and then have it validated on the real login page of the SNAPCHAT website. The SNAPCHAT account has been hacked without the user noticing.
Method 3: Social Engineering
The art of manipulating people! This technique consists of posing as someone close to the person. The hacker will search the Internet for all available information about his victim before contacting him. Then he will share with him the same passions as him (football, swimming, cooking, manga ...) in order to extract as much information as possible.
Without realizing it, the victim will reveal his personal data to him and give him precious indications. The hacker will be the only one able to exploit and thus guess the password of the SNAPCHAT account. This hacking may take some time because the victim will not always be approached and guessing a password can be quite difficult.
Once the hacker has collected a certain amount of information about the person, he just has to click on "Forgotten password". Then he answers the questions that the SNAPCHAT recovery page asks as if he was the real user of the account.
Method 4: USB cable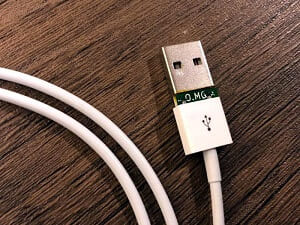 A simple USB cable can recover all the information that a hacker needs to hack SNAPCHAT. Indeed, the USB cable is equipped with a micro WiFi chip that is powered once it is plugged. It will act a bit like a keylogger but in another form. The USB cable collects and sends via WiFi the information entered by the user of the SNAPCHAT account.
Method 5: Using cookies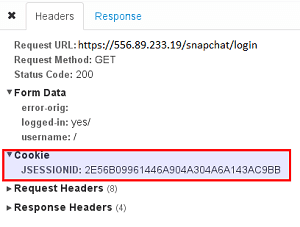 Cookies are small text files that allow a website to remember the user who had already visited. This in order to put back everything he had already done (order, connection, basket ...). With this small document, hackers can directly connect to a SNAPCHAT account without going through any kind of identification. Indeed, this file contains enough data to be exploited! It allows the hacker to access the SNAPCHAT profile without having to validate any username or password.
Conclusion:
The list of SNAPCHAT account hacking methods is really long but the most important ones have been listed above. It is better to avoid the advice of social networks that offer simple solutions because they are usually already exploited by hackers. The best advice we can give you is not to expose your life too much, to avoid connecting unknown devices to your equipment and to always be on the private navigation while on the Internet. If you realize too late that your SNAPCHAT password has been been guessed, you will have to install PASS DECODER to recover it.