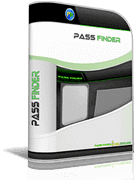 Free update

Last update on 12.01.2021

Compatible with multiple supports

Unlimited access, no subscription
.Style1872 {font-size: 12px} .tickerTZ { width: 290px; height: 40px; overflow: hidden; border: 1px solid #DDD; margin: 0; padding: 0; list-style: none; border-radius: 5px; box-shadow: 0px 0px 5px #DDD; } #tickerTZ_02 { height: 70px; } #tickerTZ_04 { height: 150px; }
How do hackers hack a FACEBOOK password and messenger?
Unlike what you have read or heard, it is really possible to hack a FACEBOOK password and Messenger and very easily. Hack Facebook, how often has this act been heard on television, on radio and in newspapers? Everyone hacks Facebook passwords! The question about the possibility of hacking no longer arises.
For more than 10 years, our legit and genuine tool PASS FINDER has been offering a possibility to acquire any FACEBOOK passwords whether from an email, a phone number or an ID no matter how complex or how simple the password is. That's why PASS FINDER was made for!
Indeed, every day thousands of accounts are hacked and you are increasingly using our certified PASS FINDER software.
Let's have a try now with a 30-day money back guarantee! One time fee, there is no subscription or automatic renewal. Also, we are so confident that our tool works that we guarantee access to all FACEBOOK accounts and passwords. Full refund if not satisfied.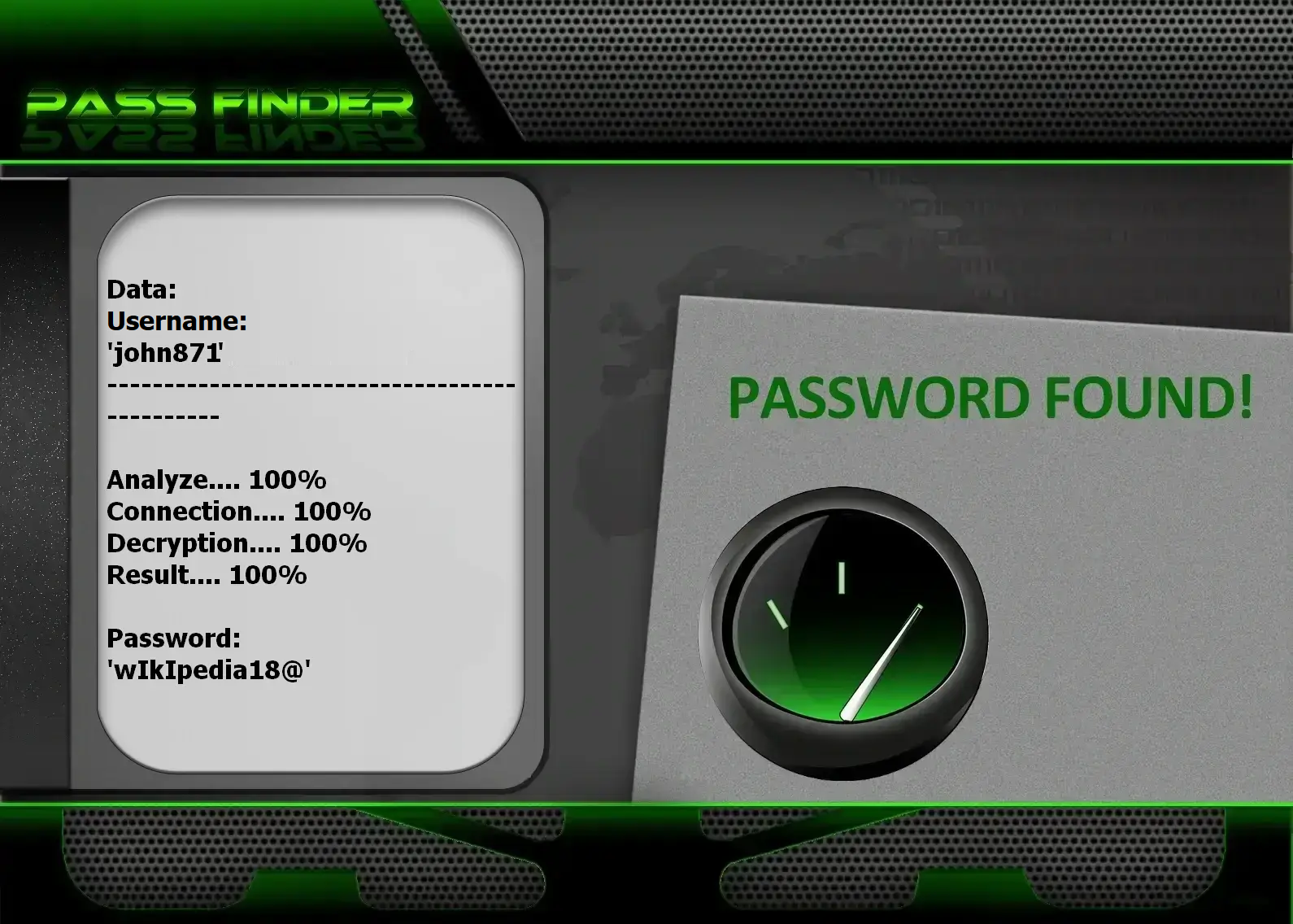 Start using the most effective password decryptor software available and login to any FACEBOOK account and Messenger.
PASS FINDER has no time limits and can be used to decrypt unlimited FACEBOOK and Messenger passwords. It's powerful programming uses a script based on an optimized complex asymmetric cryptography decryption algorithm exploiting the databases vulnerabilities of each profile of each FACEBOOK account, which also allows it to bypass two-factor authentification (2FA).
You simply start the software and follow the instructions and VOILA! It delivers the previous and current FACEBOOK passwords that are associated with that account.
Need to access a FACEBOOK account right now? It works on smartphones, tablets and computers. INSTALL NOW PASS FINDER and have the password in minutes, if not we refund, 30-day money back guarantee.
How does the FACEBOOK password extractor work?
To Hack a Facebook account is possible and thanks to PASS FINDER you will extract the password in 3 steps:
Click the 'INSTALL' button to start extracting Facebook passwords.
Next you start PASS FINDER.
After that, you simply follow the instructions on the screen.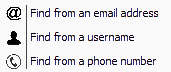 Once you have entered a valid FACEBOOK account email address or a phone number or log-in ID username, the PASS FINDER will automatically decode the password exploiting database vulnerabilities (this operation may take several minutes). Once the password has been secured, you can save it into a text file. You can run PASS FINDER and find other passwords without limits! Read the rules, be aware.
Don't wast more time. Get access to passwords NOW!
Please click on the button below.


Does it really work?
Yes, it really works and we are constantly releasing FREE updates to our application. PASS FINDER is the best way to extract Facebook passwords. To retrieve the passwords of your friends, your children, your parents or your competitors is now 100% possible and achievable in just a few minutes. Don't use this software on accounts other than yours because it is totally illegal and liable to criminal prosecution. The best experience can be made by respecting the laws of your country.
Why are Facebook passwords the resource for hackers?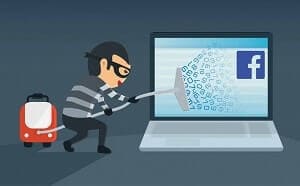 There are 8 billion people on earth, Facebook has 3 billion of registered active users. Can you imagine the possibilities for a hacker with malicious ambition? But why should someone hack your Facebook account? Why should he enter your private life?
Do you know that some hackers want to see what someone has been posting privately. They need access to their private life. There can be several reasons why they want to obtain someone's privacy and login thief makes it possible to do so. To understand the context, the hacking of Facebook accounts arouses the interest of more than one and there are many reasons for this trick:
Reason 1: Marketing reasons
Once the account is in possession of the buyer, he will send many requests to the FACEBOOK account to put his advertising on the wall. After that the FACEBOOK user will share spam information without knowing where it came from. This increases the turnover of the buyer. Can you imagine if he does the same thing a thousand times? Each FACEBOOK account has an average of 150 friends; it is theoretically 150,000 views for 1 hack!
Reason 2: Usurp the identity
By usurping the owner of the FACEBOOK profile, the hacker will find a way to ask money to the people on his friends list. The method is called the "Advance-fee Scam". It consists in impersonating the real user and pretending to be in a country without official papers and money. After that, the guy in the friends list is contacted and should send the money to help the fake owner. Generally it is in Nigeria or in Africa where this scam is made.
Reason 3: Parents
They may wish to see what their children are doing online to monitor their Internet activity.
Reason 4: Couples
A boyfriend or girlfriend wants to know what the partner is doing behind their back.
Reason 5: To spy
A wife wants to spy on her husband to check if he is still faithful to her or the wife is faithful to him.
The way our software works is very simple. Thanks to our Facebook PASS FINDER, every database access will be open! All you have to do in order to also become a professional, able to go into any information of your choice is to obtain our advanced software, Facebook Password Decryptor Tool (Anonymous Software) which will enable you to get IDs!
A few of human emotions are played out across Facebook. We think that this can help you understand why one would like to hack another user's Facebook account.
It doesn't matter what the age of the hacker is, many users reveal their deepest secrets on Facebook: hobbies, fans, likes and dislikes with their best friends. This is exactly what hackers want to access to.
Now that you know why your account has been hacked and why you lost your password, you will certainly understand why PASS FINDER is so popular and used thousands of times a day.
Methods to hack a Facebook password:
Have you ever wondered how to access to the best social network in the world? Do you have an old FB profile? But you forgot the key? Or maybe you just made an account but completely forgot what you entered in. It happens to the best of us especially when you have signed up for many things on the Internet.
Facebook hackers use some sophisticated techniques to hack Facebook passwords like phishing, keyloggers...
Method 1: Using PASS FINDER