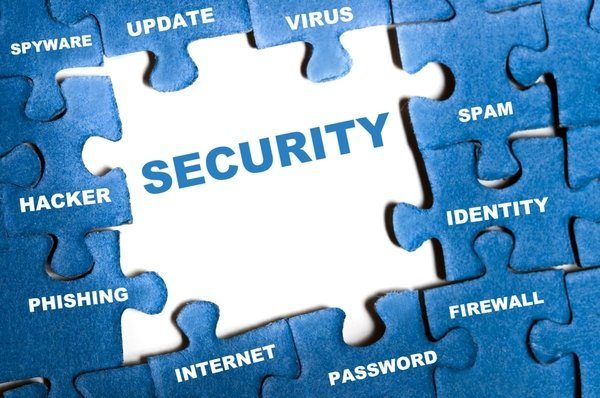 Checkpoint's back-to-school tips
Everyone's getting ready to go back to work or class.
Unlike other years, this year's school year will have its share of specialties. Some children or employees work from home. This is because of the coronavirus pandemic, which has not yet said its last word.
This article will also interest you: 3 tips for safe deconfinement
For example, in the United States, 20 of the country's 25 largest school districts have decided to opt for distance schooling, according to Education Weekly in an August 18 letter. That's about 4.3 million students. For example, the districts of Los Angeles Unified, metropolitan Nashville, and Palm Beach County, which are among the largest districts, have already indicated that they will put the school at the center of their practical organization by the fall. There will be 13,000 public school systems in the United States in the United States. And it is to be expected that other districts may think about switching to this mode of education in pensions to protect children and their families.
In this context, several questions become legitimate to ask. For example, how can we ensure the safety of children who will now learn from a distance? protection here alludes to cybercrime, in a particular context cyber-harassment. Are the tools that will be used in distance learning really safe?
What can be said with certainty, cyber criminals are increasingly interested in the new year.
The interest of pirates in the back-to-school season is growing. This makes the concerns of parents of students in the face of such a situation totally justified. For their part, cybersecurity company specialists spend the last 3 months analyzing the Internet and systems in order to assess the interest that cybercriminals have in the back-to-school season. The result leaves no doubt. Indeed: "
More than 35,149 new areas have been registered around the back-to-school theme in the last 3 months, 512 of them have been found to be malicious, and 3,401 other suspects
The average number of suspect domains per week at the time of the peak was 356, well above the traditional weekly average of 115 in previous weeks.
The peak was reached at the end of July/early August, with a weekly number of suspected areas for the start of the school year increasing by almost 30% compared to the weekly number of June/July.
The average number of malicious domains per week at peak (registration date) was 39, compared to a weekly average of 46 in previous weeks. according to Checkpoint's specialists.
In addition, during the first half of 2020, Checkpoint's cybersecurity researchers conducted a series of reviews of the management and learning systems used by institutions in online education. It was discovered during his reviews that the systems of the establishments used computer programs related to the famous WORDPress CMS. These computer programs are affected by vulnerabilities, allowing cybercriminals to carry out certain actions. These include: LearnPress, LearnDash and LifterLMS. While the security flaws have already been corrected, attention is needed, so researchers who continue to raise awareness.
There are a number of threats to children and school staff in this context.
– Zoombombing "is the fact that an unrevitaled person joins a Zoom meeting to have fun at the expense of the participants. These intruders often use racial slurs or rudeness, or display offensive images. ». In the San Diego-area school district, this incident was also observed. A person calling himself "Dee Znuts" was wearing a ski mask and red sweatshirt during the meeting and made several hand signs. Incidents that may have been of a nature traumatized children.
– Cyber harassment is simply using social networks and other electronic means of communication to disseminate or share content of a shocking and harmful nature that could harm the integrity or stability of a particular person. This threat is truly real. According to The Cyberbullying Research Center, more than 37% of 12- to 17-year-olds have been victims of cyber-harassment. 30% of these young people have experienced it more than once.
– Phishing. A classic cybercrime, which will allow computer operator to insist users in the context here children, to visit websites where they will be able to collect not only their personal information or install malware on their device.
Now access an unlimited number of passwords: