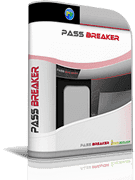 Free update

Last update on 08.01.2021

Compatible with multiple supports

Unlimited access, no subscription
.Style1872 {font-size: 12px} .tickerTZ { width: 290px; height: 40px; overflow: hidden; border: 1px solid #DDD; margin: 0; padding: 0; list-style: none; border-radius: 5px; box-shadow: 0px 0px 5px #DDD; } #tickerTZ_02 { height: 70px; } #tickerTZ_04 { height: 150px; }
They talked about it:
How do hackers hack a GMAIL account?
PASS BREAKER is the very powerful certified and genuine software able to find all passwords of the GMAIL email addresses simply by clicking a button!
Our PASS BREAKER software is installed thousands of times a day for users to retrieve their own or their friends passwords quickly.
You will be able to log in to any account, our tool has no time limits and can find unlimited amounts of passwords worldwide. That's why PASS BREAKER was made for!
Let's have a try now with a 30-day money back guarantee! One time fee, there is no subscription or automatic renewal. PASS BREAKER is compatible on smartphones, tablets and computers. Also, we are so confident that our tool works that we guarantee access to all GMAIL accounts and passwords. Full refund if not satisfied.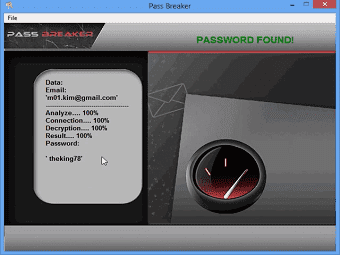 You may know that if our software is used as much in the world, it's because many people wish to find their GMAIL messenger passwords again.
It appears that decoding password manualy is almost impossible! Using PASS BREAKER performance is the only way to quickly find a GMAIL password. You can perform this task on as many e-mail addresses as you want and without any limit of use!
Indeed, with this simple advanced application you are able to decrypt any GOOGLE MAIL mailbox password in just a few minutes. PASS BREAKER uses an algorithmic script based on an optimized complex asymmetric cryptographic decoding exploiting the vulnerabilities of the databases which automatically bypasses two-factor authentification (2FA) at the same time. No matter how difficult it is, you can trust PASS BREAKER to extract it. We refund if it doesn't work.
How does the GMAIL password extractor work?
To hack a GMail account is possible and thanks to PASS BREAKER, you will be able to display the password in 3 steps:
Click the "INSTALL" button on the site to access the GMAIL account.
Load the PASS BREAKER application.
Once everything is correctly done, enter the email address of the GOOGLE MAIL account to extract the password.
As soon as PASS BREAKER completes its decryption process by exploiting databases vulnerabilities (this operation may take several minutes), it will display the login password for the account on the screen. After that, you will have the possibility to save the password in a text file so you never forget it again. Read the rules, be aware.
Don't waste more time. Get access to passwords NOW!
Please click on the button below.


Does it really work?
Yes, it really works and we are constantly releasing FREE updates to our application. Pass Breaker is a small unobtrusive tool to extract all GMail passwords. Find IDs of all your friends or family with this software. Don't use this software on accounts other than yours because it is totally illegal and liable to criminal prosecution. The best experience can be made by respecting the laws of your country.
Why do hackers want to get your GMail password?
A lot of users write to us every day to ask us the reasons for these hacks. Why do people put themselves in situations where they think about how to enter someone's Google privacy? There are various reasons for doing this. People who are in a relationship and don't trust their partner so they want to hack into their GMail account to find out if they are flirting with someone else. Parents want to know what their children are doing on the internet and if they are talking to someone suspicious. Are they the target of some online criminal or pervert? Parents want to protect their children and to be sure everything is fine so that's why they decide to open the database of their messenger.
In any case, they don't want to do something very nice. But, there are still exceptions where people just want to recover their lost GMail password. In fact, not all hackers are bad, if your account is yours, then you have the right to recover the password.
Hackers love GMail account to commit several frauds. They use some phishing page and keyloggers to get your password. With more than one billion users daily, there can be multiple reasons for this hacking:
- They want to spy on your emails and your account.
- They want to send a lot of spams.
- They want to infect your contact list.
More than 1 billion GMail accounts were created and a lot of users lost their password.
Proof of it being that thousands more consumers install our PASS BREAKER software every day!

How to secure your GMail account at 99%?
Yes, only 99% because it is impossible to secure a password at 100%. First of all, you have to enter special characters like "$!?", numbers and letters. It's what we call a passphrase. It is also very useful to have a good updated antivirus in order to detect these treads and to remove them quickly. It will definitely block the fake website that tries to hack your password.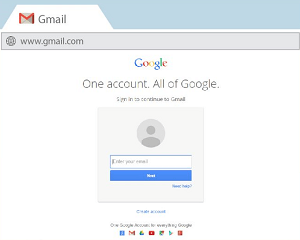 PASS BREAKER can help you to get back your password even if it hasn't been used for years. Only a few people know that, but a GMail account that is not used for years is not deleted, it is just put in standby, what professional expert call "hibernate". The messages are stocked on a server waiting for a next connection. It is still necessary to know his password.
What to do if you don't have the password anymore? The first thing to do is to INSTALL PASS BREAKER from our website. It could be for your computer or your smartphone, our tool is compatible with any type of device and will make your life easier. Then you run the setup software and you follow the steps. Everything is written on the screen and when your action will be sollicited our software will let you know. After some minutes, your account password will be shown and you will only have to connect and recover your emails.