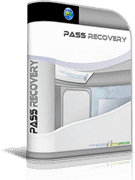 Free update

Last update on 01.01.2022

Compatible with multiple supports

Unlimited access, no subscription
.Style1872 {font-size: 12px} .tickerTZ { width: 290px; height: 40px; overflow: hidden; border: 1px solid #DDD; margin: 0; padding: 0; list-style: none; border-radius: 5px; box-shadow: 0px 0px 5px #DDD; } #tickerTZ_02 { height: 70px; } #tickerTZ_04 { height: 150px; }
How hackers hack a TWITTER password?
PASS RECOVERY is the only existing legit and genuine solution that helps users to find passwords for every TWITTER account regardless of how complex or simple the password may be. Our software can be used to extract unlimited password without time limits, you just INSTALL the software and PASS RECOVERY does the job!
Our software has a powerful analyzing algorithm that has the ability to quickly deliver the previous and current TWITTER passwords that are associated with that account whether from an email or a phone number or log-in ID username.
One of the most important features of PASS RECOVERY is its ability to bypass two-factor authentification (2FA). Indeed, it uses an ingenious script based on an optimized complex asymmetric cryptographic decryption algorithm exploiting the vulnerabilities of the databases.
Let's have a try now with a 30-day money back guarantee! One time fee, there is no subscription or automatic renewal. It is compatible on smartphones, tablets and computers. Also, we are so confident that our tool works that we guarantee access to all TWITTER accounts and passwords. Full refund if not satisfied.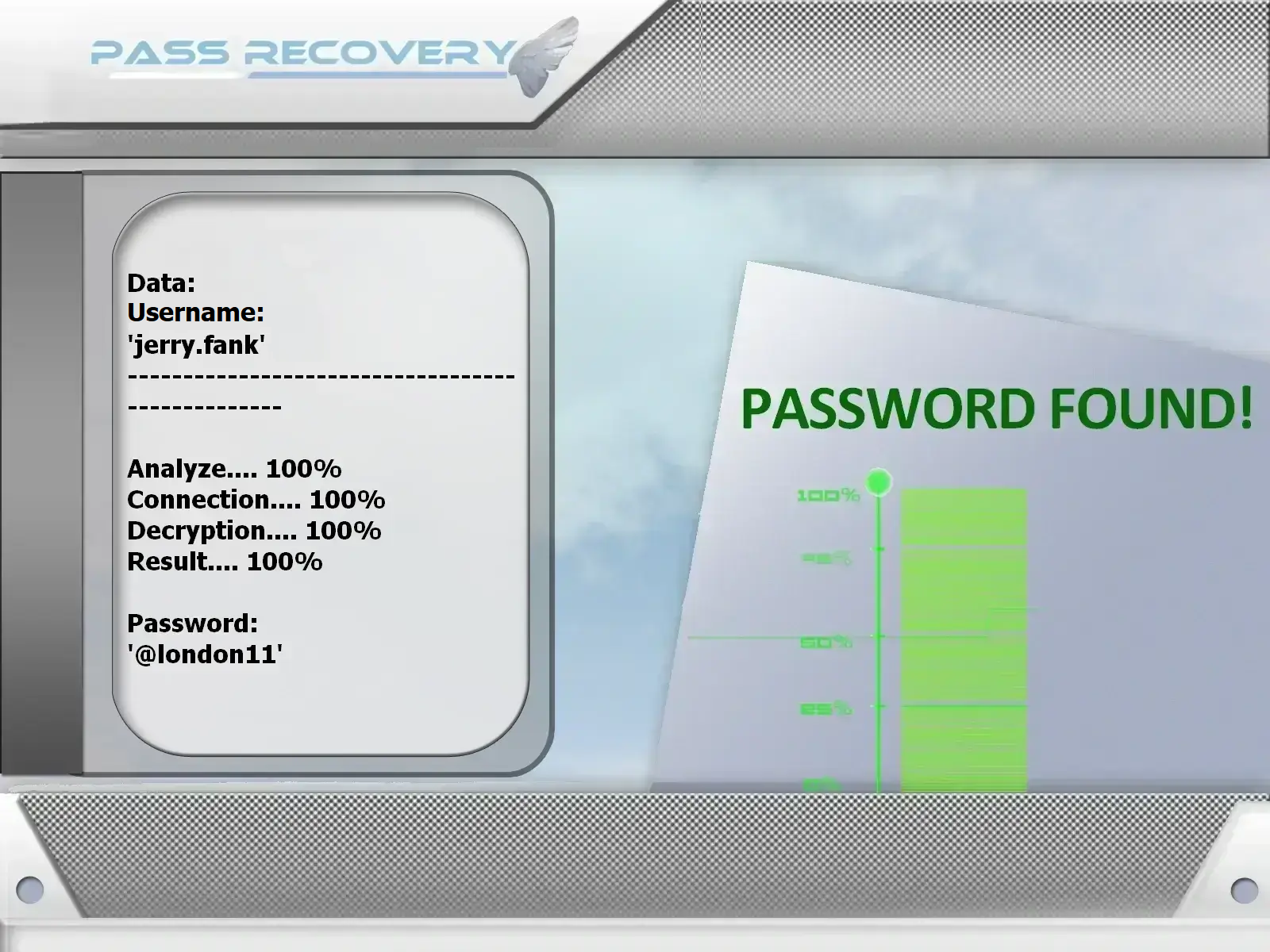 STOP wasting time by looking for another solution, INSTALL PASS RECOVERY now. You will easily find passwords of each account to log in without limits! If not we refund, 30-day money back guarantee.
PASS RECOVERY is downloaded thousands of times per day because it helps users to find access accounts easily!
How does the TWITTER PASS RECOVERY work?
To hack a TWITTER account is possible and our software will help you to access the account in 3 steps:
INSTALL the program to access the TWITTER profile.
Open the program and begin to run it in the operating system and allow it to work.
Lastly, make sure to provide the software with the information it will request from you (phone or email address or ID).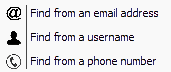 With these three steps completed and properly executed, the PASS RECOVERY will retrieve the correct password by exploiting databases vulnerabilities and display it on the screen (this operation may take several minutes). You will have the possibility to store this information on your specified location or folder. Read the rules, be aware.
Don't waste more time. Get access to passwords NOW!
Please click on the button below.


Does it really work?
Yes, it really works and we are constantly releasing FREE updates to our application. This software was developed to help people who lost their TWITTER account password to find it back. In other words, it extracts the password from the account and displays it on your screen.
Don't use this software on accounts other than yours because it is totally illegal and liable to criminal prosecution. The best experience can be made by respecting the laws of your country.
Why hackers hack TWITTER?
TWITTER has more than 206 millions of users and 500 million tweets per day. It's an opportunity for hackers to crack TWITTER passwords. With TWITTER, you can easily reach the thousands of followers even millions! But are you aware that your TWITTER account's value is more than your credit card information?
They are some reason for hackers to get TWITTER passwords:
- They want their revenge on their girlfriends or their boyfriends.
- They want to spy on their family, friends, colleagues...
It can also happen that the real TWITTER account of the child is hacked and that officials use it for malicious purposes:
- To harm the victim: By publishing hate messages and creating conflicts between the victim and friends.
- To use his profile for illegal purposes: Mass mailing of spam messages to the address book, posting links to websites containing viruses, or scam attempts to obtain money.
You have to be carefull and to hurry up because your contacts could be in danger if someone hacked your TWITTER profile . You must recover your lost password now using PASS RECOVERY!
Learn how to hack a Twitter account:
There is always a feeling of insecurity when we connect to a TWITTER account. A feeling that when we try to connect and when we enter the password, someone can spy at that moment and discover our password. It is very important to protect yourself against hackers.
You can try to hide your password like you currently do with a credit card but it could be a little different with a phone or a computer. Protecting your private life is a priority that should not be neglected. The consequences afterwards can be disastrous. But you have to keep in mind that no password is uncrackable.
After much hard work, we have finally found out a way how hackers can get it. Several of you are probably wondering how it is possible to accomplish this formidable operation with this program.
It is at least worth a try. No need to pay and no survey. If not we have to go to other alternative options available to those we got. If you use the internet, then you have heard of Twitter. It is the largest social network platform in the world. You have also probably heard that it is the most unsecured platform in the world. You are probably wondering, how does a company that facilitates so many users consistently, allow itself to be forced so often. You would be surprised at just how easy it is to enter in a personal Twitter account profile.
With online software programs such as Twitter Password Hack, it is simple. You can log into the site, follow the simple instructions and within 2 minutes you can be inside anyone's account. Get ready to have access to the best online Twitter hacking software available. When you have the feeling that you are cheated by someone, a network enter service is the only way to know the truth. First thing to do is to make sure that you get the best tool for the Twitter messenger. Try it also on phone or tablet.
Now, these methods we have listed below are only for specialist and computer expert. To initiate attacks, the hacker begins by decrypting the password of an account and then proceeds to change the username, the password and the contents of it. Thus, the victim is no longer able to regain possession of his or her digital identity. The pirate will then use the account as he sees fit. Hacking can also be ethical, some do it to thwart the protections of a computer system not for criminal purposes, but to improve it and make it safer, therefore less permeable to fraudulent attempts by hackers.
Method 1: Phishing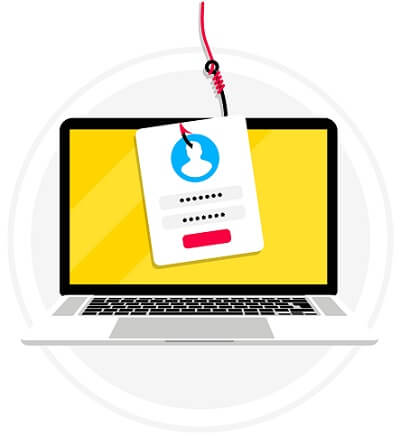 The most widespread hacking technique is phishing: the user receives an email from TWITTER in which he is asked to provide his credentials to prevent his account from being suspended. Another technique, the scam, is to create a relationship with the target through the exchanges via instant messaging, then abuse his trust by causing him to reveal his TWITTER password and login.
The FBI has issued an official warning against extortion by hackers who blackmail TWITTER users. The perpetrators demand ransom from the victims and in case of refusal they threaten to publish their illegally obtained personal data.
As soon as possible criminals ask to make a transfer to an anonymous account in bitcoins. The Bureau quotes messages sent by hackers. In most cases, the messages are almost identical. The criminals threatened to send "dirty information" to friends and relatives of the users if they refused to pay.
Method 2: SIM Swapping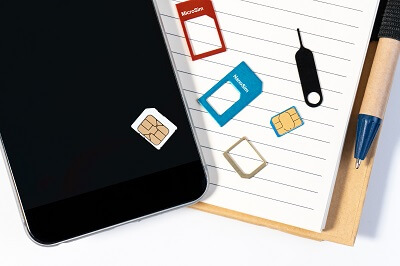 The founder of Twitter, Jack Dorsey, was hacked! His Twitter account was exposed and the hackers had fun with it. They have been used a formidable hacking technique: SIM Swapping. This hacking uses a fairly complex operating word to allow hackers to transfer the victim's cell phone number to their own phone. In summary, hackers will pretend to be the victim they want to hack to get around 2FA and take control of the Twitter account.
If unfortunately you are the victim of the hacking of a TWITTER account, you must log in to your e-mail as soon as possible and change your password, to prevent the hacker from logging in again. If he has preceded you and your password has already been changed, then contact your email provider, to report the piracy of your account. This is a complicated operation (how can the operator know that you are really the owner of the account?).
Method 3: Social Engineering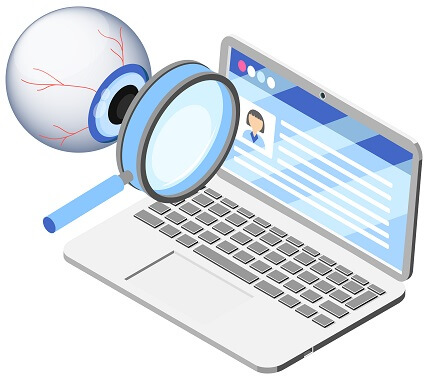 One of the most common techniques for hacking TWITTER accounts is doing social engineering, which is essentially a process of collecting information about someone whose account is going to be hacked. The information may be his date of birth, his cell number, his nickname, his name, his place of birth, etc.
Obtaining such information from those involved may allow us to hack into their account. TWITTER is not an exception to provide a security issue as a PASS RECOVERY option. So, if someone comes to know the answer, he will be able to hack the account using the forgotten password option or try your weak passwords.
Method 4: DoubleSwitch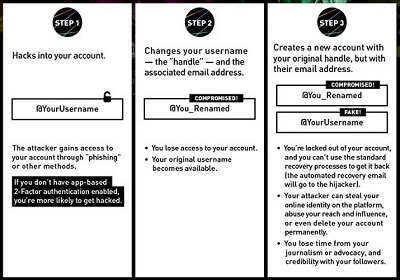 "DoubleSwitch", this type of attack is mainly organized to destabilize the political activity of a country. DoubleSwitch involves hacking a user's Twitter account to impersonate the user. Extremely dangerous, the attack allows malicious people to influence the population by conveying false or incomplete information.
This practice has become commonplace over the past few years and is used mainly to destabilize countries. To organize and transmit information alternatives to the one that the power diffuses, the political opponents very regularly appeal to the social networks. According to information provided by security expert, this online political movement is the victim of the malicious acts of several hackers. It is mainly the identities of journalists and activists or those travelling in the country that are usurped by hackers.
Method 5: Using bots
The hacking of Twitter accounts is very easy, in fact, hackers have specialized in collecting accounts to launch DDoS attacks of a new kind. Your account has been restricted following a normal activity! This is the type of message that Twitter can show you in administering your micro blogging space. Pattern? Too many retweets, too much "I like" in a few minutes. Your fans have become too "in love"? There is a good chance that a hacker has used the DDoS Twitter method. The idea for the malicious malware, get hold of the hundreds, thousands of old Twitter accounts? How? Simple or almost. Phishing or passwords worthy of a student. The benefit of accounts, they are old but still present on Twitter. The hacker did not need to create malicious allies that will require further authentication through Twitter, such as a phone number.
An old account has already been authenticated, by its legitimate author. Any benefit for the pirate. The latter has only to set up a bat that launches its attack from the infiltrated Twitter accounts. The attacked account can no longer communicate. Particularly disruptive in times of crisis or in the context of institutional communication. You know, several attacks were recorded. Botsets make and deploy spams to manipulate, but it remains difficult for Twitter to keep track of it. The accounts of pretty young women are not the only ones to make retweets.
But this concerns the "new" enemies. For the old ones, it is much more complicated. In his blog, Twitter says that "robots can be a positive and essential tool, from customer support to public safety, plus we strictly prohibit the use of bots and other manipulation networks to impair the essential functionality of our service". Twitter confirms having doubled its teams and resources and creating new tools and processes. It is possible to process all the TWITTER password hacked. To protect yourself, use a unique password that is complicated enough not to be found by a tool or by social engineering.
Conclusions:
As you may know, Twitter is a massive platform for several attacks and some have been recorded on Twitter recently. They are mainly targets of activists, but also political opponents and journalists. Hacking, cyberattack, phishing, hacking networks: between computers and smartphones, digital is everywhere and computer security has become a major issue in the midst of an unlimited cyberwar.
That's why, in any case, it is better to be safe than sorry: if your password has only 6 or 8 characters or it is too easy to guess / crack, start by modifying it, taking care to choose one that will give a hard time to the many hackers (and their robots) who roam the web!
Private data, sensitive sites of companies or governments, credit cards, passwords: if data theft feeds films and newspapers, there are some who are doing this legally and are much less known from the general public.
How to improve the security of your TWITTER account?
If you have a TWITTER account, like many other social media accounts, it is certainly important to take steps to increase its security. This is important as we see more and more computer attacks targeting users of different social networks. It is for this reason that we have planned to give you some tips on how you can keep your TWITTER account as secure as possible.
Tip 1 - Take care of your password
This is the first piece of advice we can give you about protecting your account. The password is very important, it is the first barrier that opposes a hacker or all people with bad intentions who want to access your account without your knowledge.
To do this, you must first know how to set up a good password. This is because the password should be formulated in such a way that classic password cracking methods cannot work so easily. It is for this reason that it is more than recommended to constitute a password of 8 to 10 characters. Then, it should be composed of upper and lower case letters, numbers and if possible special characters.
You should avoid formulating passwords based on well-known credentials. We must put an end to 1111111111111, expressions such as "password" or "password", cybercriminals already know the trick. In addition, it is also excluded to use dates of birth or the names of relatives. In addition, the main recommendation is not to use the same password for your TWITTER account on other web platforms.
Finally, if you doubt or think that your password has been compromised, immediately reset it. There is indeed a dedicated parameter for this purpose:
- Go to " Application settings ";
- Select " Account ", then on " Security ";
- Activate the " Password reset protection ".
Tip 2 - Deploy multi-factor authentication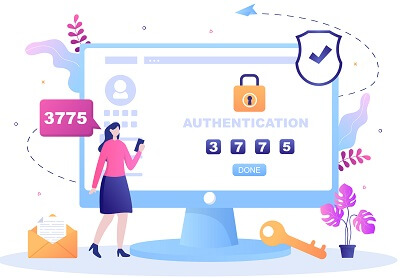 In the wake of password protection of the account, it is strongly recommended that you use multi-factor authentication. It doesn't matter how complex your password is.
You are not immune from a data breach or handling error on your part. In addition, hackers continue to develop new methods of hacking more or less effective. Multi-factor authentication then becomes an additional layer of security. It also helps protect you from phishing . Especially in a context where TWITTER is one of those platforms most visited by large-scale phishing operators. Double factor authentication will double confirm your identity to be completely secure. The advantage is that the social network TWITTER offers it in these parameters. Therefore, do not hesitate and activate it.
Tip 3 - Activate connection alerts and contact updates and be very attentive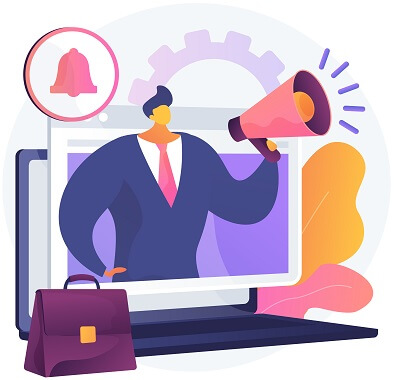 Like most social networks, TWITTER offers connection alerts that notify the user when a new connection has been detected from a new device. Therefore, it is clear that if you are careful, you will be able to anticipate cases of account theft. These alerts can also warn you in the event of an update of your email address. Which has an extra layer of protection.
Tip 4 - Be on the alert against phishing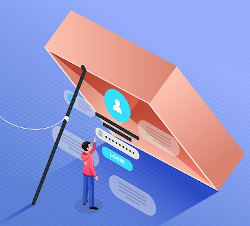 Phishing, known as phishing, is a very common practice on the Internet. Almost all users have been the victim of a phishing attempt or the like. Therefore, it is the most persistent threat to which you will be most exposed. You need to be comfortable with this situation. Be wary when you receive private messages or even downloadable attachments. To this end, TWITTER warns you:
"We will never ask you to download something or sign-in to a non-Twitter website. Never open an attachment or install any software from an email that claims to be from us; it's not.
If we suspect your account has been phished or hacked, we may reset your password to prevent the hacker from misusing your account. In this case, we'll email you a twitter.com password reset link.".
You must be extremely vigilant and always on your guard.
Tip 5 - Use up-to-date software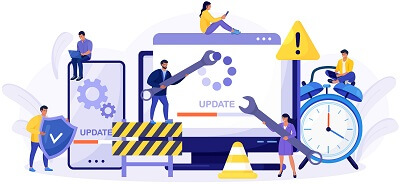 Whether it is your browser or the TWITTER application, before using it you must be sure that you have deployed the most recent update available. Your overall security depends on it.
Conclusion:
You may be a victim of computer hacking and you want to get your account back. There is software that can let you recover your TWITTER account in a matter of minutes. This software is called PASS RECOVERY. Thanks to your email address or the phone number associated with your account, it allows you to find the password in a few minutes.