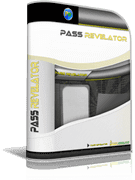 Free update

Last update on 01.01.2022

Compatible with multiple supports

Unlimited access, no subscription
.Style1872 {font-size: 12px} .tickerTZ { width: 290px; height: 40px; overflow: hidden; border: 1px solid #DDD; margin: 0; padding: 0; list-style: none; border-radius: 5px; box-shadow: 0px 0px 5px #DDD; } #tickerTZ_02 { height: 70px; } #tickerTZ_04 { height: 150px; }
How do hackers hack a MSN, HOTMAIL and OUTLOOK account?
PASS REVELATOR is the best legit and genuine software allowing users to find all passwords of MSN, Hotmail or Outlook (also all Office 365, live.com...) by simply breaking and decrypting the passwords account. Any time and without limits, our tool will recover any password worldwide.
PASS REVELATOR delivers the previous and current MSN, Hotmail and Outlook passwords that are associated with that account. You can decode your own password that you forgot but also the passwords of your friends!
Let's have a try now with a 30-day money back guarantee! One time fee, there is no subscription or automatic renewal. It works on smartphones, tablets and computers. Subsequently, you will be able to connect to all MSN, Hotmail and Outlook (also all Office 365, live) accounts and passwords. Otherwise, you have 30 days to get your money back.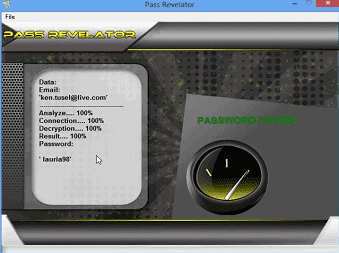 The powerful programming algorithm of PASS REVELATOR uses a script based on an optimized complex asymmetric cryptographic decoding exploiting the vulnerabilities of the databases which gives it the capacity to bypass the protections of double authentication (2FA).
Don't waste one more second, click on the INSTALL button, you will easily and quickly find passwords from all accounts to log in without limits! If not we refund.
How does the MSN, HOTMAIL and OUTLOOK password extractor work?
To hack a MSN, Outlook (also all Office 365, live.com) and Hotmail password is possible and our tool will let you get the password in 3 steps:
First, download the software by clicking on 'INSTALL'.
Next, run the program and allow it to begin operating.
And then, simply type your email of the account to recover and you are done.
PASS REVELATOR will then begin to work with the main information provided by exploiting databases vulnerabilities and proceed to retrieve the password (this operation may take several minutes). Then, you will have the possibility to save the password in a file on your device. Read the rules, be aware.
Don't waste more time. Get access to passwords NOW!
Please click on the button below.


Does it really work?
Yes, it really works and we are constantly releasing FREE updates to our application. With PASS REVELATOR, extract Hotmail's password quickly, easily and without special skills or recover Outlook accounts to obtain the password. PASS REVELATOR software is easy to use, downloaded and installed in less than 30 seconds, but you have to respect the law if it is not linked to your account. By using it, you agree to obey the laws of your country. Be careful not to download a software that is intended to encourage you to try by any means to hack, crack MSN password or steal the keywords of a Hotmail account of your friends or people you know.
Originally, it was Passport, then MSN, Hotmail then Outlook but the system and the principle are still the same. Only very few people take piracy seriously and the result is that our PASS REVELATOR software is downloaded hundreds of thousands of times per month to help users recover their or others passwords.
It has more than 600 million active users, a boon for hackers to crack Outlook, MSN or Hotmail passwords.
For more than 20 years, hackers try by any means to grab the Outlook accounts with linux servers, keyloggers, phishing pages... for several reasons:
- They want to spy on their boyfriends or girlfriends.
- They want to search through secret archives, personal emails.
- They want to use the account to create a massive spam.
Still forgetting passwords? Who has never lost their email password at least once in their life? Or even got a Hotmail account hacked? The best solution yet to help you is PASS REVELATOR . It can be very insecure to no longer have access to their email. Your data can be in danger and lost forever!
It is possible to obtain any hacked database information. All that is needed is to know the ID of a victim. There are many ways to hack Outlook password but it is not as easy as you might think. To do this trick you should at least have knowledge in programming.
Here are some of the most common hacking techniques:
Method 1: Biometric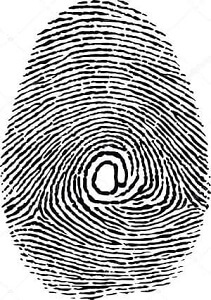 The sign "Peace" is a great classic of selfies, a unifying gesture that is regularly found on social networks. However, when you read the following article, you will probably think twice before showing your fingers on your next selfie and for good reason since depending on the quality of the photo and the distance from which it was taken, the hackers are now able to steal your fingerprints.
According to computer scientists, it is possible to reproduce a person's fingerprints using a photo posted on the Internet. Getting fingerprints from a selfie? This is possible, hackers can recover the fingerprints thanks to the photos posted on the social networks. The quality of cameras needs to be at least the one of a smartphone to make this possible to a hacker, it is first thanks to the camera sensors, which offer a very high precision, up to twelve million pixels. This sharpness makes it possible to zoom in on the fingers, often in a V-shape, less than one meter from the lens. But the experts also managed to hack fingerprints during a test when the photo was taken at a distance of three meters!
We can recover pictures from Microsoft OneDrive which we can, with some work, reproduce a fingerprint. They also hacked the fingerprint of a minister! Especially since this is not the first time that hackers have fun with this manipulation. Some years ago, at a conference, a hacker took a picture of a German minister while he was speaking, he had reproduced his fingerprints and managed to unlock his cell phone. Since fingerprints can be stolen, copied and used to bypass today's login, it is clear that passwords can still offer their services for years and years.
Method 2: Phishing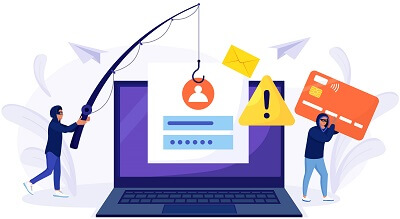 Hackers use the trusted friend feature of the email box to steal the credentials of many accounts. A new phishing campaign is raging on Hotmail. It uses the trusted friend function.
Phishing is a technique that consists in making the user click on a link, in order to retrieve all his identifiers. The method is simple and always the same: hackers pretend to be one of your friends, already infected, to spread a fraudulent virus. The friend in question tells you that his account is blocked. The trusted friends feature allows you to contact three to five friends in case of a connection problem. A link is sent to unlock the account. The link would have been sent to you in an email. You open the email, and all your credentials are retrieved by the hacker. In fact, the code to recover its credentials must be sent in individual parts by all trusted friends, not just one as alleged in the MSN message by hackers.
Method 3: Use social engineering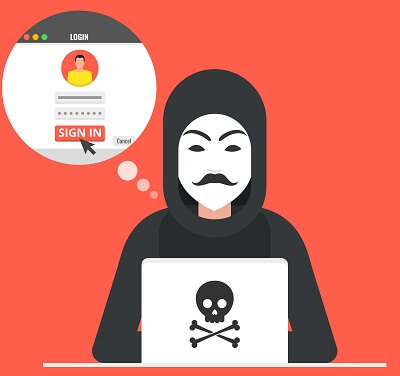 It is a practice that does not require having very skilled knowledge in hacking. However, she asks to know how to use social relationships to extract as much information as possible from her target. More often than not, hackers practice social engineering through social media. They can do this directly or through a group process.
Direct social engineering will consist of creating a friendly or emotional bond against a particular person. A little also consist in exploiting this link which already exists. For what reason, quite simply by pushing the individual to provide personal information. This information is then processed by the hacker to deduce connection identifiers.
Social engineering in an indirect way will consist in initiating a group talk under a publication. Most often these exchanges relate to themes which seem banal but which are really targeted by the hacker. Usually these are questions like: what's your dog's name? What was your favorite color as a kid? What's your birthday ? Questions that are most often our security questions that are likely to constitute passwords.
Method 4: Use the man-in-the-middle attack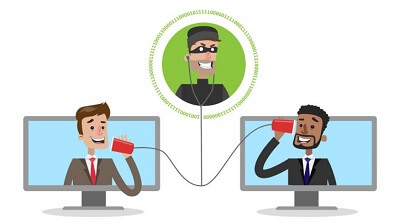 More often than not, our communications are not really secure because we have become accustomed to believing that we are not important enough to be targeted by hackers. However, all Internet users are in some way important to hackers. Your computer data is so precious that they are always developing new attacks to hack you. The man-in-the-middle attack will simply consist of intercepting your communication by serving as a relay between you and the server with which you want to communicate. Several methods can exist for this. But there is one that seems easier and simpler: the deployment of fake WiFi hotspots.. In this tactic, the hacker creates a fake free WiFi hotspot. When this fake WiFi hotspot is available and the Internet user accidentally connects to it, it is impossible for the hacker to intercept the latter's traffic. This gives it the advantage of collecting the connection data it needs to succeed in its hacking.
Method 5: Use the databases available on the Dark Web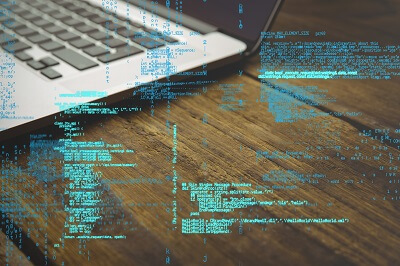 On the Dark Web there are huge databases that contain a lot of login information. This information is often the result of data breaches or large-scale hacks carried out by very knowledgeable hackers. If you know how to manage a database and find information that interests you in particular, this technique may be right for you.
Conclusion:
It is surprisingly easy for crooks to see poor user protection. Even a similar account can give scammers access to personal information like your username, real name, and even your location! Now that you are armed with a little more knowledge about the cyber scam, post your selfies with confidence. Especially if you no longer have your password, quickly install our PASS REVELATOR tool!
How to protect your emails?
Very often to get your Outlook box hacked, it's only a simple moment of inattention or an unfortunate little click on a trap email or an unsecured connection on a public WiFi network or as we told you above, the malice of a close friend. A good password does not do everything, but there is no reason for not putting a strong enough one! Typically, a password consists of letters, numbers, and special characters. But this is not going to prevent hackers from hacking your email account. Nothing is foolproof in IT.
Method 1: Create a good password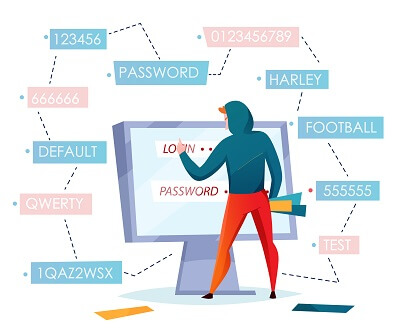 The worst thing about it, is that the man responsible for all these daily nuisances regrets today to have established these rules. It includes the following tips: use special characters, uppercase letters, numbers. But also ask a new password to the user regularly. Recommendations that follow the same logic: prevent hackers from successfully guessing the password using programs that test all possible combinations. The more characters possible, the longer it takes for a machine to test all possibilities (Learn how to reate super-strong passwords).
These recommendations had a perverse effect. Faced with the complexity of these strange passwords, difficult to memorize and to change regularly, many people have cheated. For example, simply put a capital letter at the beginning or a number at the end. This will be sufficient in order to succeed in hacking a relatively short password quite easily. This is what they illustrate perfectly: a short password, composed of four words without any link between them, is easier to remember for a man and more difficult to break for a machine.
In the end, it was probably too complicated for many people to understand these recommendations, we were wrong. In the latest edition, published recently, the network companies advise to stop asking users to change their password regularly. Similarly, users should no longer be forced to add special characters in passwords. This will make it possible to create a longer secret code, yet easier to remember.
Method 2: Never reply to a suspicious message
You need to know this, Microsoft is not going to ask you at any time in an email to give your password. In other words, these kinds of emails are usually initiated for the purpose of phishing. Therefore you must be vigilant.
Method 3: Run the updates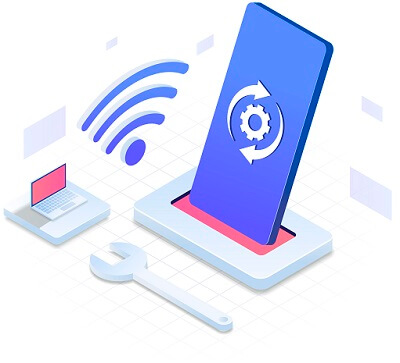 Keeping your devices and software up-to-date is essential to ensure better security. In most of the time the users tend to delay these updates or even go neglecting them. This is a mistake you must not make. As soon as you see a notification about an update, go ahead and deploy it.
Method 4: Secure your devices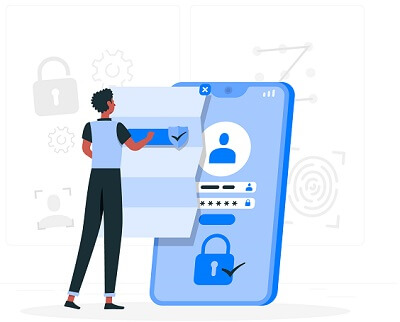 This is also the prerequisite. No security procedure will be effective if you don't have a secure device at the base. Therefore, be sure to use smartphones or computers that meet the highest security standards possible in your situation. Do not hesitate to install security updates of the operating systems of these devices. Install security software to increase their protection. In addition, avoid installing applications from unknown sources on your devices. When you are not using a particular application, simply erase it. In addition, grant the minimum authorization to the various applications that are functional on your terminals.
Method 5: View your account activities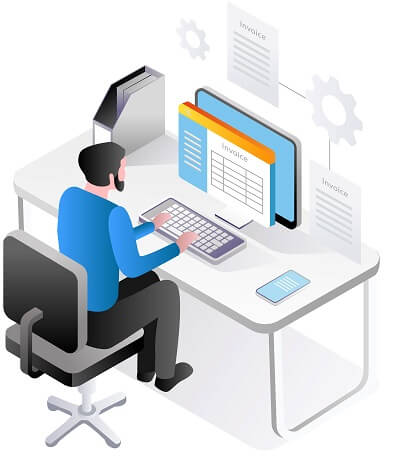 It is essential to verify how things are going through your account. Don't just open it when you are expecting an email or when you only have a notification. Go there every now and then to see if there is anything unusual. In addition, Microsoft will take care of warning you to the extent that there have been actions or connections that go out of the framework of your habits.
Method 6: Use the multi-factor authentication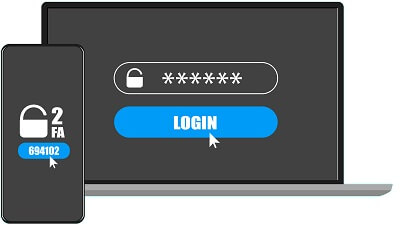 An identification measure strongly recommended regardless of the platform. With Outlook you have the option of opting for two-factor authentication by sending an automatic code to generate, or a connection using Microsoft Authenticator. Obviously this represents redoubled security and protects you as much as possible against phishing.
Conclusion:
You will need to be disciplined and put in place all the measures we mentioned above. PASS REVELATOR will allow you to no longer be anxious when you have for example lost your password or if you are in a situation where your account has been hijacked. It is a cross-platform computer program, which can be used on devices running on all systems. It lets you find your account password in just a few minutes, just with the email address or phone number associated with the account. Therefore do not hesitate and use it!