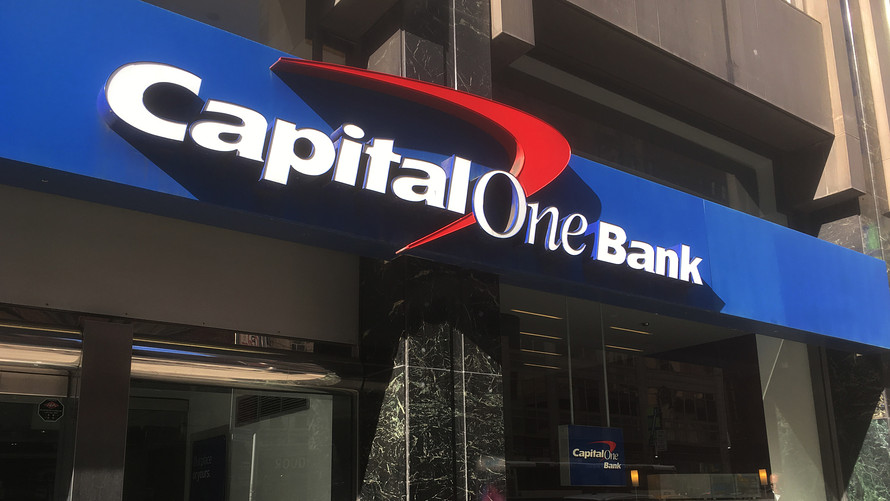 106 million victims for Capital One hacking
Capital One Financial, the fifth-largest issuer of bank credit cards in the United States, reported being the victim of large-scale hacking.
Nearly one hundred and six million U.S. and Canadian customers have been the victims of a massive theft of their data. The stolen data, including customer bank references, was stored on Amazon Web Service's cloud.
This article may also be of interest to you: Hacking of a credit rating agency in the United States
According to the American bank, the attack came from outside. That an individual managed to break into the bank's network and steal some personal data. This information about customers who had applied to purchase a Capital One credit card. However, an engineer, suspected by the FBI, was arrested by the FBI.
Amazon, for its part, assures that the failure does not come from their home. The success of the attack had taken advantage of a vulnerability in the firewall of a web application that was poorly programmed on the side of the firm, Capital One, a flaw that was useful as a gateway for cybercriminals.
The illegally obtained data would be from different consumers, both individuals and small businesses that sought the services of Capital One between 2005 and early 2019. The stolen data is personal, including: names, addresses, addresses, telephone numbers, e-mails postcodes, dates of birth and of course reported income.
On the Canadian side, about one (1) million insurance numbers were stolen, Capital One notes. It is not clear that all the stolen information was used to commit any fraud or was scattered by the hacker. However, Capital One says we will continue the investigation. It also claims to have plugged the computer flaw as of July 19, two (2) days after being informed by a user of the GitHub website, while explaining that the hacking took place between the day of March 12 and July 17 of the year 2019.
The individual suspected of this Cyberattack is believed to be an American. Paige Thompson, 33 years old. She lived in the city of Seattle, Washington, where she was arrested yesterday, July 29, by the FBI, the federal police. The victim firm immediately informed the relevant authorities of the data theft – which allowed the federal police to trace the alleged cybercriminal, tried to explain Brian Moran, the representative of the Department of Justice in the capital, Washington. According to The Wall Street Journal, Paige Thompson, the suspect had been employed to me from 2015 to 2016 by the e-commerce giant, Amazon Web Services. Apprehended; The investigation is ongoing. It would be difficult to say at this stage whether she was officiating alone or if she was part of an organized group.
We remember that not long ago, another firm was being tapped on the fingers for leaving a loophole to cyber criminals. Equifax had then opted for the payment of about 700 million to cover its back.
Now access an unlimited number of passwords: