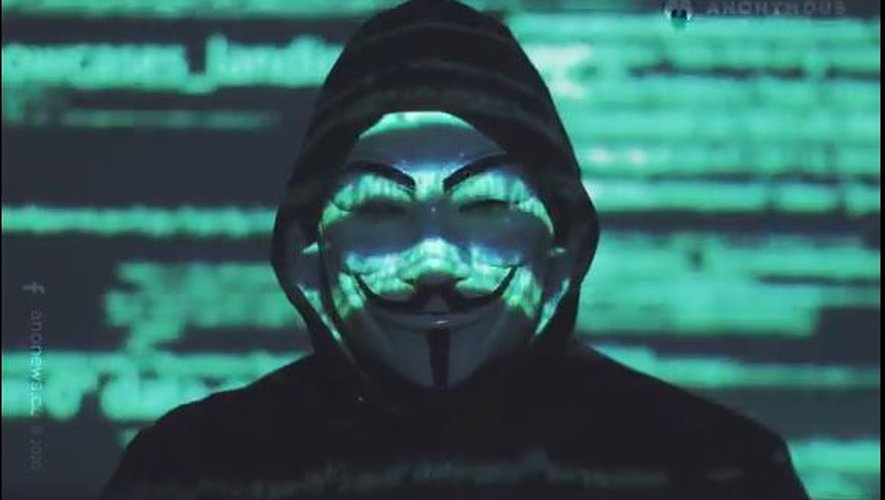 Anonymous: the reappearance of the famous group of cyber criminals
For some time, say about a week, the canvas has ignited.
A video sensational featuring a masked man. This man was speaking on behalf of the famous group of cyber criminals called Anonymous. In the video, in the video, the masked man could be heard in a distorted voice saying, "You may have sent these agents back to save face, but it is clear that this kind of behaviour is condoned, if not encouraged, within your services, as it is in others (…) We do not trust your corrupt organization when it comes to carrying out justice. So we're going to show the world your many crimes. ».
This article will also interest you: How can a hacker hack into a Facebook account?
At the same time, the statement was a threat to U.S. law enforcement and government authorities. Depending on the context, and the purpose of the statement in the video, one would think that this famous group of hackers had decided to react to the tragic death of George Floyd, a death that for a week has been making headlines. Which would not be surprising given his past as an activist. Mustafa Al-Bassam, a computer security researcher who admitted to being involved with Anonymous years earlier, said on Motherboard: "This is the biggest resurgence of Anonymous I have seen. It's crazy."
If the evidence can make us believe that this group is returning, some people prefer to remain cautious. For them, there is no real evidence that Anonymous is indeed back. The first argument put forward by the suspicious is that this group of cyber criminals is decentralized. Therefore, and they would be very easy to claim it and create some confusion. In this case, it could well be an ordinary person, who would take advantage of the anonymity offered by Anonymous to highlight his true intentions and take advantage of the notoriety of the latter.
Moreover, no online activity was observed on the part of Anonymous, which seems to be confusing from the usual modus operandi at each appearance. For example, no information was published, none of the police officers were the victims of a cyberattack exposing his personal information. Activities that are supposed to be the specialty of the group and in a sense their modus operandi. So far no hacking has been claimed. Even if some grant them the bug encountered by the Minneapolis police website on May 30, without anything can justify it concretely. Troy Hunt, cybersecurity expert says that the information published as a result of this alleged hacking was already available to me on some web platforms for a very long time. This would mean that this problem was not new. Gabriella Coleman: "There doesn't really seem to have been any new activities after the release of the video That doesn't mean that the threats made will never be followed up. But at the moment, we can't say that Anonymous is back."
Note that this American anthropologist is an expert on the movement and has also published a book on the group entitled "Anonymous: hacker, activist, forger, snitch, whistleblower" published in Lux editions in 2016. However, it does not deny the involvement of the hacker group in certain social struggles. Surely a fact that wants to be recovered and used to fuel the news of the moment: "Historically, Anonymous is very involved alongside Black Lives Mat[…]ter In Ferguson, when the protests began, Anonymous was one of the first accounts to testify to what was going on. When Erica Garner [ fille d'Eric Garner et figure du mouvement Black Lives Matter]died in December 2017, the person who held her account thanked Anonymous for all the work around Black Lives Matter. There are historical links between the two." Explains the American researcher.
For the time being, the video has provided news with an image of this famous group of cyber criminals, although there is nothing conclusive to justify this fact. It can be simply a spoof. For now, it would be prudent to observe how things are changing.
Now access an unlimited number of passwords: