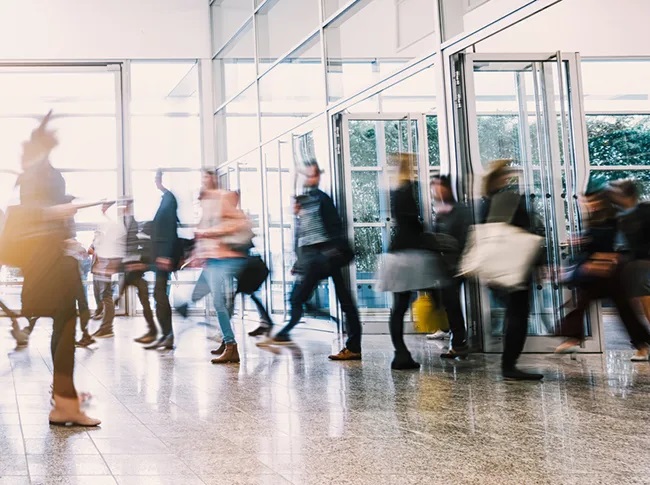 Corporate cybersecurity in relation to online crime
Crime is on the rise.
Despite the fact that companies have begun to invest more and more in security solutions. The health crisis that the whole world has been through and continues to go through has demonstrated the importance of organizing around a system that can ensure a minimum of security in several contexts. The requirement of cybersecurity in the corporate field is not just something purely technical. It is also a situation to be understood from the social, financial and organisational aspects.
This article will also interest you: French companies not sufficiently prepared to combat security incidents
In a context where telecommuting has become a professional standard, IT security specialists are challenging companies on the most popular threats. Emmanuel Schalit, co-founder and CEO of Dashlane wrote: "Companies and employees are each making their mark with the new technological rules put in place, and the line between work and personal life is getting thinner than ever. The use of personal devices to work, the massive adoption of cloud and collaboration solutions, the standardization of dispersed work teams are just a few examples of this transformation. Cybersecurity threats are on the rise as companies in all sectors need to adapt quickly to the development of telecommuting and need to plan new organizational models for their offices. As employees are the weakest security link in an organization, it is essential to protect your business and employees from cyber threats, which are increasing during this pandemic. ».
In this sector, the most common computer threat is phishing, originally called phishing. The goal is simply but if you are a third party to connect via a fake Mac format and extract important information from it. Thanks to such a simplistic technique, the cybercriminal was able to easily steal information such as credit card numbers, the names and surnames of internet users, login credentials, namely usernames and passwords in some cases. "These attempts can be egregious, such as a request to transfer money to someone you don't know. Nevertheless, these techniques are increasingly sophisticated and targeted. An employee may receive an urgent email from their CEO asking them to purchase gift cards for a customer, or from their human resources manager asking for personal information to confirm their salary details. These second examples may be more difficult to spot, especially if the target is a new employee, in a hurry or distracted. dashlane's manager said.
All it takes is a simple breach, which can be opened unintentionally, and the company is automatically exposed to it. The reuse of a password already useful for opening other online accounts by employees is one of the palpable examples and one of the very popular practices. This is why specialists tend to advise companies to educate their employees and employees about good digital practices. "A breach opened, even unintentionally, by an employee can expose the entire company, especially if it reuses the same password on different accounts, thus endangering the company's sensitive data. To mitigate this risk, employers need to ensure that their employees are aware of tactics used, such as phishing attacks, so that they can more easily spot warning signals. Confirms Dashlane's CEO.
When it comes to computer security, the basis for any policy rollout is awareness. The flaw in this sector is much more related to the practices of the various players affiliated with the operation and use of computer systems. Good digital hygiene is likely to significantly reduce threats and exposure to corporate information systems. Without such an upstream approach to cybersecurity, any possible deployments initiated or contemplated will clearly have an insignificant impact. The first step at the risk of repetition should be based in large part on different trainings to identify signs related to cyber attacks and good digital hygiene.
Now access an unlimited number of passwords: