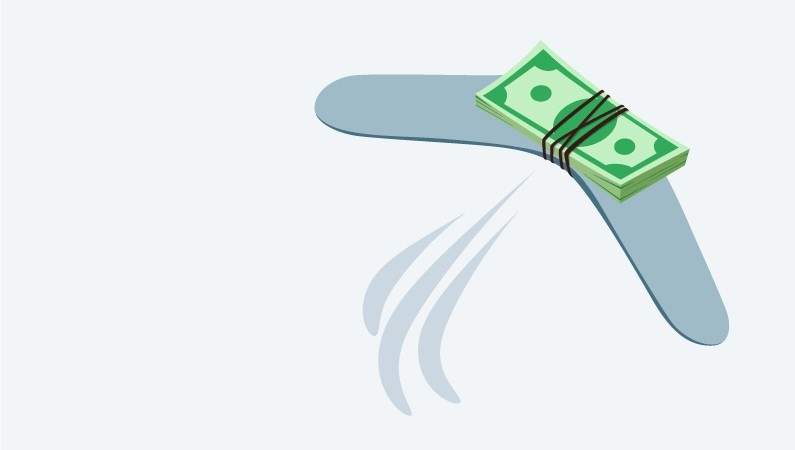 How do you get your money back when the seller is trying to rip you off during an online purchase?
Today, the majority of our transactions are starting to take place online.
Online commerce has become one of the densest economic sectors today. However, the question of safety and consumer preservation still remains. Today we're going to talk about how an online customer can protect themselves from a seller who doesn't live up to his commitments.
This article will also interest you: 7 tips for making your online shopping safely
like a lot of people, you probably don't know that it's possible to make a claim to get your money back when you use your credit card to make a online purchase and that the purchased item is not delivered to us as agreed. in this procedure is called "chargeback."
"Chargeback" is a procedure that exists in France and in some European Union countries. It applies when an online merchant goes against the consumer's rights during an online purchase. This procedure is also called "back-billing." This will allow the buyer to get a refund when he is charged on his bank card after making an online purchase whose product was not delivered to him.
Thanks to EU legislation it is possible to revoke a payment made online. Just as some bank card companies also offer a procedure to help the aggrieved consumer get a refund, or even in cases where a person has his bank card stolen which will later be used by the criminals, card hacking, company bankruptcy or proven fraud.
But in order to be able to benefit from the chargeback, certain conditions would have to be met:
The payment would have to be made by a bank card.
The banking contract to which the consumer has subscribed would have to provide for this kind of guarantee.
Once these two conditions are met, you can now contact your bank to issue your claim. You explain to him exactly what happened to you with the supporting evidence. Then you ask them to contact the credit card manufacturer. She will have to make the refund. Note that if all the conditions are met, it is obliged to reimburse you especially if it is a fraud or a payment that has not been authorized by you. In fact, a professional may use your bank credentials in order to make you subscribe to a service without even asking for your contentment on the occasion of ordering online for example.
In addition, if your bank does not respond to you or if it does not act properly on the problem you are exposing to it, you can then contact your credit card company yourself. There is an online form that you will need to complete for this purpose. You will then have to make the claim and provide the company with a "Reason Code" which is an identification number for your claim. This code is in the terms and conditions of the sale of the company that publishes your credit card. You can also find it surely on its website.
The claim must be made within 8 weeks from the date your funds were debited.
The refund will be made exactly 10 business days after receiving your claim where you will be faced with a reasoned refusal of non-repayment with instructions directing you to mediation.
Now access an unlimited number of passwords: