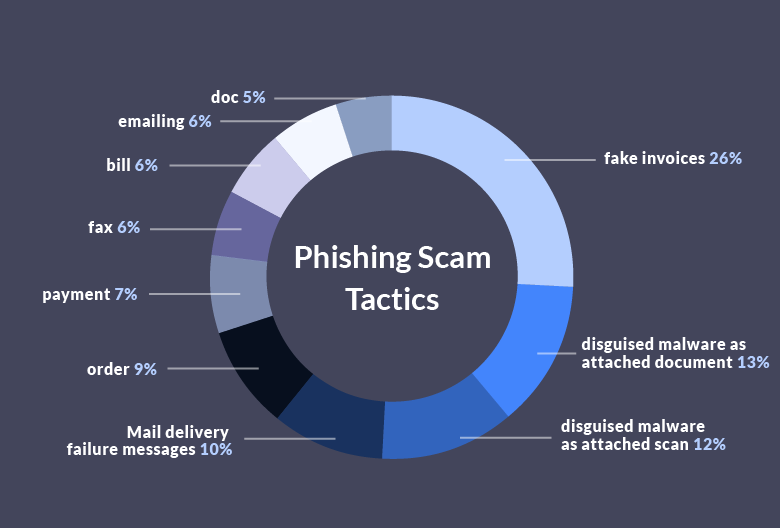 Phishing or the problem of a persistent threat
Today phishing remains a classic, when it comes to cyber-malleneence.
This is computer hacking and generally identified with acts of infiltration, we often forget that the majority of computer attacks, could not succeed without first some phishing campaigns at the key. Indeed, this rather simplistic technique, has a formidable efficiency in collecting personal data. And this, not to mention anyone, cybercriminals through the trick manages to push the internet user to himself given his information.
This article will also interest you: Adopt a thoughtful attitude towards phishing
Recently, a company specializing in email security to produce a report on the state of computer practices to the test of phishing, the report is based on a study conducted by nearly 317 COMPUTER and security professionals in the United States. The report states that:
– Half of those surveyed saying that their company has observed an increase in phishing campaigns especially, since the coronavirus officially became a pandemic
– A third of professionals say that computer attacks through files have become more effective since January
– Overall, out of 187 phishing attacks per month, only one was stopped or even found, making an average of 40 per day
– Respondents estimated that 6% of phishing attacks can result in data or system violations.
The GreatHorn Mail Systems Protection Company notes that they have greatly improved the way they handle phishing campaigns. Their reaction time has improved significantly:
– According to 40% of respondents, it would take less than an hour to treat a phishing attack while 15 percent of respondents indicated that it would take between one and four days to effectively respond to this problem
– According to 38% of respondents, at least one person has been affected by a phishing campaign in their company
– The majority of respondents felt that the age of the employees has no impact on this type of attack
– 62% of professionals surveyed believe that regardless of the age of the user or employee, the risk of being affected by a phishing attack is the same.
Contrary to the popular belief that the employee is generally the weak link in cybersecurity in business, the professionals interviewed for the study, the majority recognized that the heads of companies in this case CEOs are much more likely to be the weak points of security, especially in the face of phishing. According to 56% of professionals surveyed, business executives are generally the main targets. While only 51% felt that new people could be the main problems.
40% of professionals feel that the blame for being the victim of a phishing attack with a bad impact on the employee. They felt that this was "re-reflecting on the employee." In this regard, 29% say that security teams should be considered partly guilty when an attack of this kind occurs.
In general terms of awareness and its impact in the fight against cybercrime, 75% of professionals surveyed felt that their organization regularly organized training sessions. However, these sessions do not seem to be enough because it lacks recurrence. One-third of organizations will do so once a year, and only 30% would do so every semester. Then their effectiveness can be called into question for such a low frequency. According to 36 percent of respondents, it is not clear whether their colleagues will be able to spot and dispose of an email from phishing.
Moreover, despite the increase in phishing-based attacks, 51% of professionals in destiny that their security budget has not been revised upwards even during the coronavirus pandemic. Some even mentioned a reduction.
"With such a large share of these successful attacks, the time wasted to remedy them can have a negative impact on productivity and profitability. Today, it is more important than ever that companies provide their employees with the knowledge and tools they need to recognize and repel phishing attacks," said Kevin O'Brien, CEO of GreatHorn.
Now access an unlimited number of passwords: