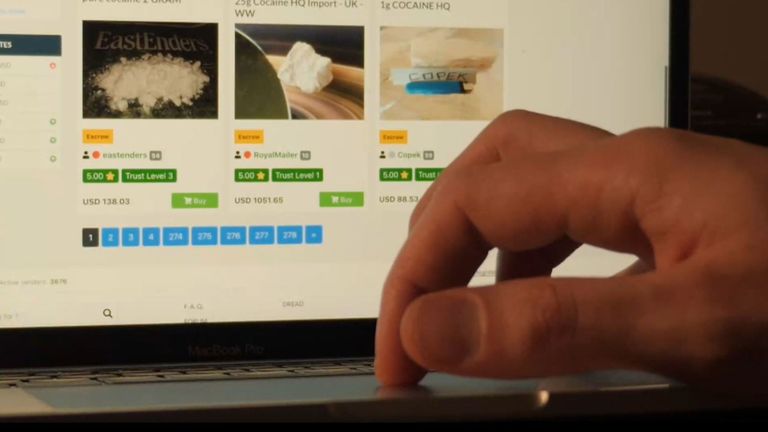 Dark Web dealers and Black Friday
As can be read on some presses, Black Friday has spread to the Dark web.
Hackers and web criminals want to take advantage of this commercial event to put on their digital displays, their product which more often than not illegal. Always in the spirit of this commercial event, the products it makes available to their customers and just as at broken prices. Among the most sold products during this period were stolen bank cards, drugs and hacking software.
This article may also interest you: 3.7 million customers of the Parisian brand Séphora for sale on the Dark Web
As the computer security company Cyber Risk means, For more than a week now, about 1,600 Black Friday-themed posts have been detected on dark web forums. It is even possible to see offers of up to 30% discount on some of the products and even additional discount granted to certain customers whose transaction amount exceeds 2000 euros. "People are always looking for bargains, whether it's normal consumers or cyber criminals. That's why in November, users of dark web forums flock to create chats and focus groups dedicated to researching and sharing the best Black Friday deals," Alex Guirakhoo, a research analyst for Digital Shadows, another it security firm, told The Independent.
We see that from now on, sales periods are becoming more and more common on the dark web. Black Friday has become, it seems as important a period for digital crime traders as it is for traditional traders. However something separates these two types of traders. Indeed, cyber criminals do not usually sell during the year for some. It keeps the product especially for this kind of date. For this reason, we notice on the dark web a greater number of illicit products marketed on the dark web from November 29. In addition, it is envisaged that on December 2nd precisely the activity of the dark web regarding Black Friday it may experience a peak, especially during Cyber Monday.
This commercial event, which was once reserved only for online shopping, has now become a very special and most important sales day in the United States. it is estimated about 20 billion euros spent by the French on online purchases during Black Friday. Because of this influx, drug dealers are more likely to use social networks to advertise. Indeed, cyber criminals do not hesitate to use certain messaging services such as Telegram or Instagram. this makes it easier for them to highlight their products that will be available on the darknet market. Some even include promotional codes and discount coupons in their offer to get the most customers on certain products such as cocaine or malware intended for hacking.
According to the authorities, all these communication strategies are paying off. According to a report, online drug sales brought in more than $28 million between 2017 and 2018. "We've seen the same strategies used by online merchants and physical shops, used by these criminals in these illegal markets," said James Chapelle, co-founder of Digital Shadows. The computer security company recommends that you be more vigilant when you click on ads of questionable provenance during this time of year. Some take the opportunity to slip malware.
Now access an unlimited number of passwords: