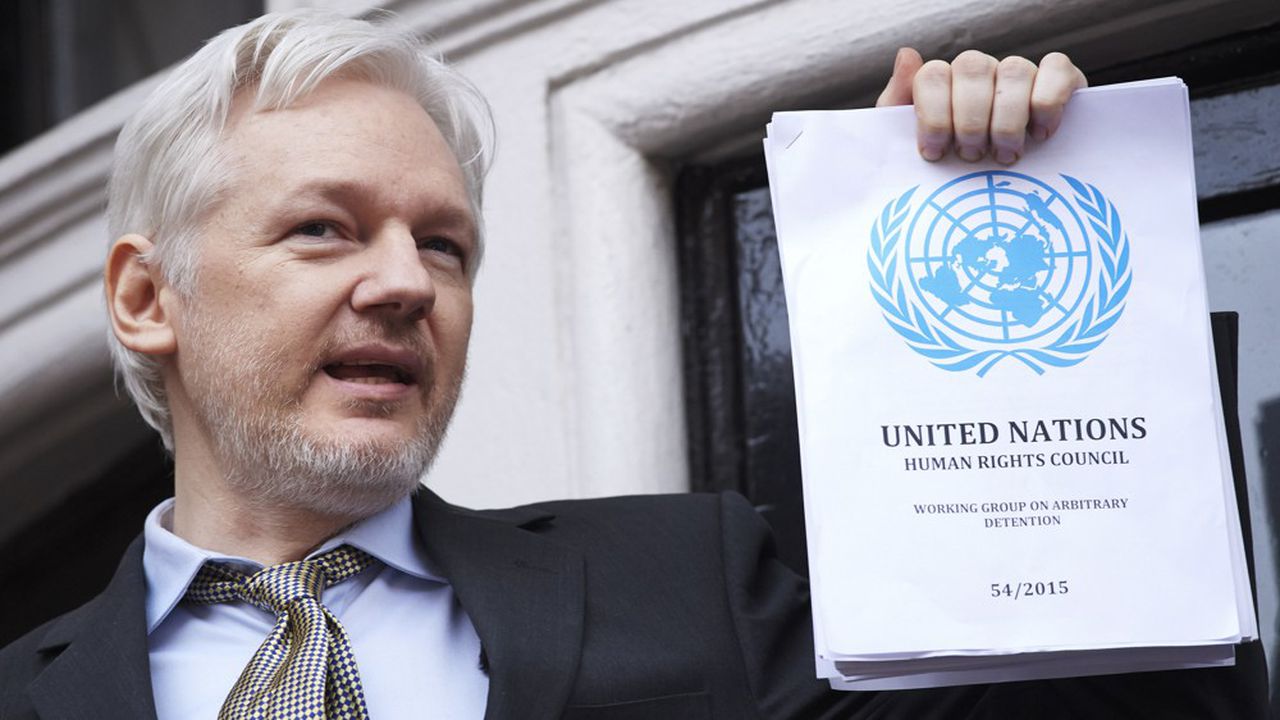 The Assange case and the whistleblower issue
If we go back to 2010, mobilizations had already taken place.
The intention was to call for Julian Assange's release and to demand that whistleblowers be protected from reprisals by the judiciary.
This article will also interest you: A very poor security was the cause of theft of CIA hacking tools in 2017
Julian Assange's trial resumed on 7 September in London yesterday. Concerns are focused on the possible extradition of the whistleblower, who if he is in the United States, could see his life in danger. According to reports, he was ill-treated in a London prison. The time that the PTB with seeking asylum for the founder of WikiLeaks. Most shocking in all this if this can be considered an injustice, Julian Assange is incarcerated in a high security prison in the UK, of course he has not officially committed any crime on British soil. It is pending the court's decision on whether or not he should be extradited that he has been held in a London prison for so long. They also face up to 175 years in prison for espionage.
As a reminder, in 2006, Julian Assange founded WikiLeaks with others to inform. The goal is to receive information from potential whistleblowers while guaranteeing anonymity and security. Whistleblowers who can come from any institution, whether private companies or governments. Before publication, the site is responsible for verifying the veracity of the information sent to them anonymously. Analysis also public interests there is to publish them. The purpose of the site is also to avoid any form of manipulation. Since its inception, WikiLeaks has allowed numerous documents that have sparked several resistance movements. The immediate consequence was the abandonment of several secret projects. Given the danger the news site posed to their interests, U.S. intelligence agencies and private companies decided to do everything possible to stop WikiLeaks' activities. Many actions such as harassment, computer, legal and even financial attacks had to be followed. Not to mention his lot of defamation and attempts to decredibilsassions. This of course has led to the fear of many whistleblowers to share the information they have.
From 2010 a real manhunt begins against Julian Assange. After the release of some images of war from Iraq and Afghanistan, depicting crimes committed by innocent citizens by American and European soldiers, some of the authorities are beginning to feel threatened.
To avoid certain requests for arrests against him, he fled to the Ecuadorian embassy, where he was later handed over to the British authorities after being stripped of his nationality.After a negotiation, he was sentenced by the British courts in 2019 precisely on 9 May, enough as a week in prison for violating the conditions of his provisional release in 2012. He has been incarcerated since then in a high-security prison.
According to the statements of 216 doctors from 33 different countries, the current situation of the founder of WikiLeaks is currently part of torture. A statement that appeared on June 25, 2019 in the medical journal The Lancet. The doctors highlighted the "continued violations of Mr. Assange's human and legal rights at the hands of the judicial and prison authorities during the extradition proceedings."
In addition, the PTB made a request in February 2020 to parliament for a resolution to grant Abdoul Yann Assange political asylum in Belgium. "This relentlessness against Assange," noted PTB MP Marco Van Hees, "is taking place in a context where journalists around the world are increasingly being repressed. Including in the European Union, since both Malta and Ireland, Bulgaria and Slovakia have recently deplored the deaths of critical journalists. Europe is seeing an increase in the number of authoritarian governments, which both erode the rule of law and cultivate radicalized political discourse, which in practice leads to polarization and violence. »
Today many people are very hopeful that Belgium will grant political asylum to Julian Assange because otherwise, the founding character of WikiLeaks is over.
Now access an unlimited number of passwords: