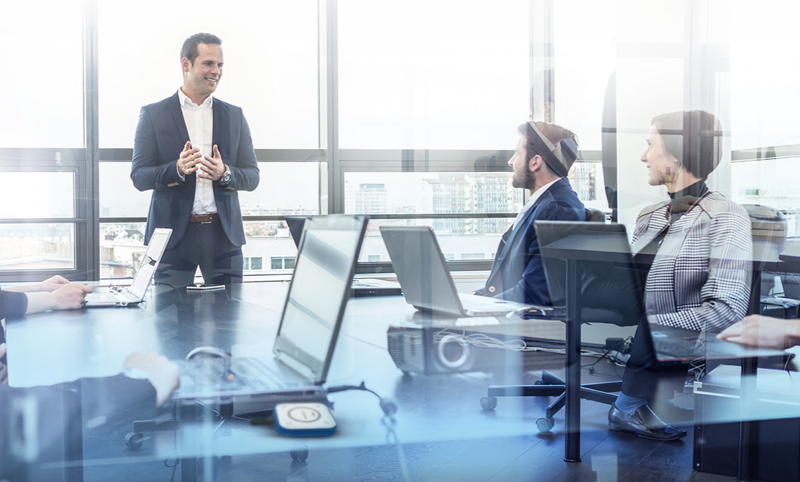 Digital transformation and IT security: when team collaboration is an obstacle to the advancement of digitalization safely
Netskope recently released the report of a study on the collaboration of network and IT security teams and the impact that this collaboration could have on the digitization of companies.
First of all, there is a break in these different relationships
The time that the study was carried out from February to April 2021. It was conducted by an independent organization called Censuswide on behalf of Netskope. It has involved nearly 2,675 IT professionals in three continents such as Europe, North America and Latin America. The countries, which were concerned are among other things France Canada the United Kingdom Germany the United States and Mexico Chile, Brazil, Colombia and Argentina. For the sample swims. There are 373 professionals for France surveyed, 376 for the United Kingdom, 367 for Germany. Respondents are part of the organization that counts nearly 5,000 people by email to the user of the service.
This article will also interest you: Productivity and Security: The Two Important Aspects of Remote Collaboration
Participants included:
– IT security managers;
– IT system professionals;
– architects or network administrators.
From this study it can be remembered that:
– 54% of information systems managers in Europe said that there is a lack of collaboration between the different specialist teams at both the IT and security levels. This problem unfortunately prevents us from taking full advantage of the digitization of their service.
– 46% of cybersecurity professionals and 48% of network professionals agree that the relationships between the different teams are not good;
– 54% of IT network professionals and 58% of IT security professionals;
– 58% of security professionals and 54% of network professionals have never met anyone on the other team;
– 45% of the IT security and network teams in Europe are generally made up within the same group and have the same supervisors. Yet 43% of IT professionals say these two teams do not work together.
– 44% of IT and network security professionals feel their relationship is conflicting. For 13 percent the relationship is dysfunctional, for 10 percent the relationship is frosty and another 10 percent irrelevant.
These figures should be seen as a warning to the entire IT sector. 51% of those who participated in the study confirmed that the difficult relationship between these two teams is an obstacle that prevents their businesses from taking full advantage of digital transformation. In such a situation, resource waste is clearly being made when we know that estimates for global spending on digital transformation have been estimated at $6800 billion from 2020 to 2023.

But the study did not only show negative results. There is also an encouraging aspect."European network and security professionals identify similar priorities for their team's activity in 2021, setting out the same three main priorities: "Supporting the increase in productivity of the company as a whole," "Increasing visibility and control" and "Developing infrastructure to support business growth." "the report" notes.
"Digital transformation projects are driven by both teams (85% of respondents are currently working on or have just completed a digital transformation project). 56% of these projects involve both network and security transformation, and 56% have a coordinator within the network and security teams. the study states.
For his part, Netskope's Vice President and General Manager EMEA, Andre Stewart, commented on the results: "All large companies have their policies and often the different divisions compete for budget or strategic importance at the board level, but the digital transformation is underway. A more dispersed workforce using more applications for greater efficiency creates exponential data growth and a much wider attack surface for cyber criminals. This means that network and security transformation must now take place at the same time as digital transformation. Given this obvious gap between network and security teams, CEOs and/or CIOs need to get involved, otherwise the progress and competitive advantage that could be gained from digital transformation will be small."
Now access an unlimited number of passwords: