For its new version of Windows, Microsoft has decided to introduce a new method of identification significantly more advanced than the password because it is based on biometric identification. Windows Hello is the brand new system that was introduced by the group and could well prove to be a revolution.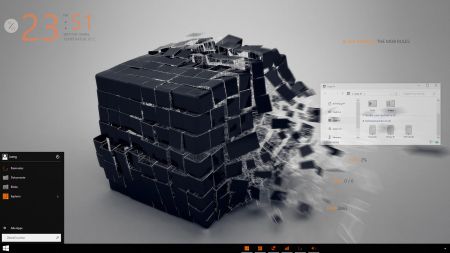 Recognition of certain personal elements
Windows Hello will allow users to identify themselves with a retinal scan, a biometric fingerprint or use facial recognition. Operating with a realSense camera, you only need to record your personal items to lock and access your accounts on demand. Microsoft insisted that Windows 10 had to offer such a solution to protect customer accounts but above all to offer a level of security of high-end banking transactions.
The aim is to get rid of the famous identifiers and passwords in favor of a passport for its digital devices. To convince, Microsoft carried out tests with the presentation of photographs or digital images. The camera is quite able to realize that this is not the original model and will not offer access to the user's information. Windows 10 is taking the first step towards a new generation of security solutions via a Pin code that is constantly carried by the user. This solution will significantly reduce password hacking and online data theft.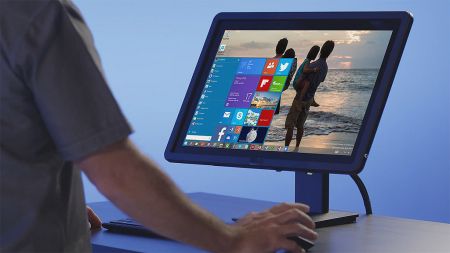 A blockage originally against hacking
By doing so, Windows 10 will directly take away the opportunity for hackers to have access to any information. Even if you went to the page you'd like to see, you'd have to benefit from the Pin code chosen by the user but also from your system via a camera that is said to be compatible with Microsoft. Suffice to say that this company will put a brake on the number of data recovered fraudulently each day. In the absence of targets to tackle, the theft of confidential data and bank details should stop. This invention will mark the history of Internet protection by offering a model that is not copyable.
This system is not compatible with all devices since it is absolutely necessary to have a camera that is part of the list that Microsoft makes available. The Windows version should be the latest because this system is only available for Windows 10 and probably the following versions. Windows Hello will be ready in a few months but we will have to wait longer to benefit from retinal recognition that requires further technological adjustments. In any case, Microsoft seems firmly determined to forget the password and its weaknesses to move to a new type of security in accordance with current needs. Given the number of Windows users in the world, it was time to create something new that lived up to the expectations of its customers.
Illustration photo credits: Flickr / https://www.flickr.com/photos/okubax/16074277873/