Method 12: WPA/WPA2 Specific WiFi Hack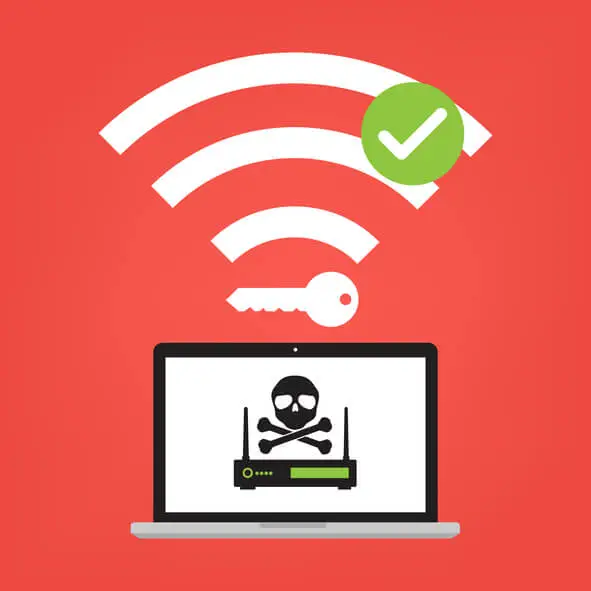 This method requires having a prerequisite. To do this, the pirate will first listen to all the frames of the WiFi network that he is targeting. It waits until a device connects to that same network.
Then it sends a disconnection frame to this same peripheral, which has already connected to it in the meantime, forcing the latter to reconnect.
Once the motor has been targeted, we stop performing a frequency sweep and start by restarting airodump-ng, indicating to it precisely 2 configurations:
" --bssid " (the mac address of the router in charge of the WiFi network to be hacked or XX:XX:XX:XX:XX:XX which must correspond to the MAC address of the router targeted by the hack). There is also "-w" for the output file where all the information will be saved.
So we have in the command prompt: " Airodump-ng –bssid; xx:xx:xx:xx:xx:xx -w info wlan0 ".
" Airodump-ng " then brings us back a list of MAC addresses of devices that have connected to the targeted WiFi router in the column that is marked: "station". The hacker will then send a disconnection frame to the target device.
We will then obtain: XX:XX:XX:XX:XX:XX: the MAC address of the router that we are targeting and yy:yy:yy:yy:yy:yy: the MAC address of the targeted device. followed by: Aireplay-ng -0 2 -a xx:xx:xx:xx:xx:xx -c yy:yy:yy:yy:yy:yy wlan0.
After the frame is sent, the targeted device automatically disconnects and tries to connect again. For those who use the device concerned, it is a completely harmless operation.
However, the equipment will send the WPA Handshake encryption key, ie all the password control elements, to the router. This information will then be collected and sent to hackers, added to the "info.cpa.". After that, it is possible to close all active terminals and cut the wifi card. The rest of the action can be done offline.
Of course, this requires a good command of the hacking tool.