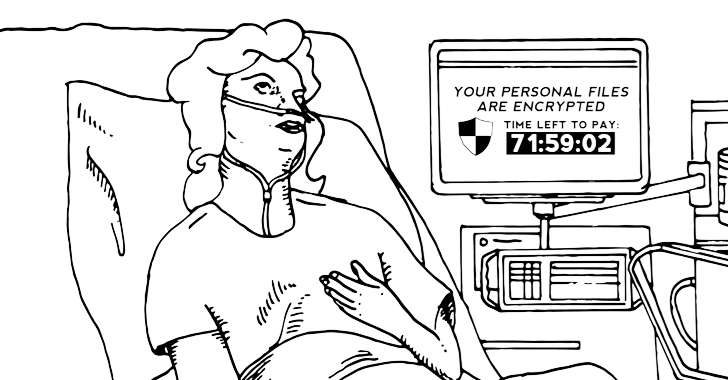 3 hospitals refuse patients because of attack on ransomware
Last week, three hospitals were forced to refuse some patients because they had been attacked by ransomware-type malware.
October starts very badly for hospitals. More than 10 hospitals have been the target of an attack that has paralyzed their system for quite some time. The case is taking place in the United States and Australia, highly publicized we learned that three hospitals in Alabama and 7 in Australia, have seen their computer systems fall prey to software that has taken them hostage. This severely limited their ability to receive new patients.
This article will also interest you: Hospitals are in turn the target of cyberattacks in North America
Speaking in a statement on Tuesday, the heads of the three hospitals the health care system of the DCH group in Alabama, whose "Centre DCH Regional Medical Centre in Tuscaloosa, Northport Medical Center and the Fayette Medical Center, "said that their health centres could no longer receive new patients in the except those in critical condition.
Ambulances were asked to local authorities, in order of responsible for driving patients in other hospitals if possible. And even patients who were received had to be evacuated to other hospitals as soon as their situation had stabilized. "As far as appointments for tests or other procedures, if you have not been contacted by the DCH, please call before you show up. for at the moment, we will continue to reroute to other institutions new admissions, other than those that are urgent." However, interventions that had been planned when even though they are not urgent were going to be carried out as planned. In this regard, the Administration notified "Our staff is looking after patients who are currently in hospital, and we do not intend to transfer current patients."
The administrators voted on the attack computer science. The press release said: "A criminal limits our ability to use our computer systems in exchange for a further payment unknown (…) Our hospitals have emergency procedures in place to ensure the safety and effectiveness of operations in the event of unavailability of computer technology."
On the Australian side, the government has also a press release on the issue of computer hacking affecting 7 hospitals across the country: "The computer incident, which was discovered on Monday, blocked access to multiple systems by the infiltration of ransom software, including financial management (…) Hospitals have isolated and disconnected a a number of systems to quarantine the infection (…) this isolation has led to the closure of some file systems, reservation and patient management, which can have an impact on the contact with patients and the setting of the program. To the extent that possible, hospitals use manual systems to maintain their services"
According to an Australian government official, it would take weeks to secure and restore all the data that was corrupted in the attack. The Americans and Australians are both on their own as the investigation is still ongoing. At the moment, those responsible have not yet been identified and there is little to suggest that this will be possible.
Now access an unlimited number of passwords: