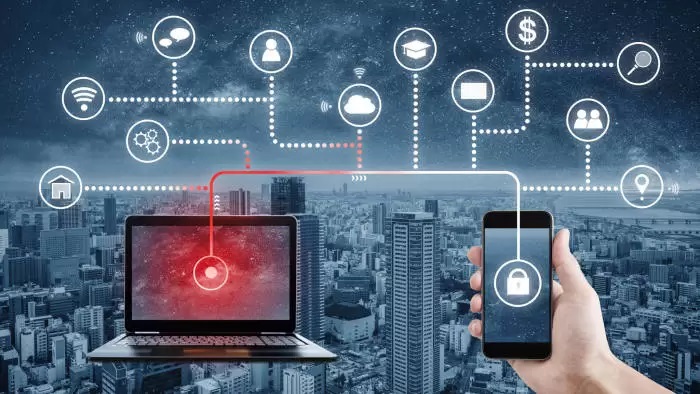 5 rules for business leaders to follow in the safety of their business
Today, cybersecurity is at the heart of a complex issue.
The IT landscape tossed between cyberespionage computer warfare, and major economic activity. With the constant dematerialization of services and even goods, IT security is more important than ever.
This article will also interest you: Coronavirus and Cybersecurity: 6 tips to make telecommuting safer
However, in the face of ever-changing crime, cybersecurity officials, as well as business and institutional leaders, especially, must take a position of anticipation. Anticipation because it is now almost impossible to fight on an equal footing with the cyber-prisoners who are always ahead of the specialists. And this is usually annoying for business leaders. Indeed, a company's economic objectives often go hand in hand with its cybersecurity situation. Assuming a growing company is hit by a computer attack likely to slow down its activities, it is clear that this will also suffer on the results in the end. And that is inconceivable for this. But since it is impossible to predict computer attacks, the solution then is to adopt a preventive attitude. The solution then is to prepare well. Anticipate the different situations and be ready to ensure the recovery in case of cyberattacks because it is so difficult to counter them all. That's why in this article we're going to give 5 tips for a business leader to follow for complete cybersecurity.
1: Be responsible and consider corporate safety as a personal issue
Simply delegated the work to the information systems manager can be a short- and long-term hazard. The issue of cybersecurity is not just about it. It concerns the activity of the company as a whole. And when you don't manage these small crises properly, which usually prove quite costly, you lose credibility and confidence. And clearly, the company's performance will be affected. This is why it is recommended that the entrepreneur be personally involved in the organization of cybersecurity and also during crises.
2: Making communication a priority
Computer attacks are the kind of thing that plunges into extreme anxiety. The worries multiply, the questions arise. A cybersecurity crisis can take months and resolution is extremely difficult. Therefore, it is important to find the best way to communicate about its unfolding and management in order to reassure public opinion. This opinion counts for the future and for business. The good leader will know how to alternate between secrecy, transparency and compromise. The realities are made so that they are faced with several possibilities. In most cases, transparency about the attacks suffered is required, especially by legislation. And while this transparency often has drawbacks to the commercial and advertising aspect, it can still provide some public support and even some public support from its customers and partners.
3: Externally soliciting IT security experts
While many companies have security teams within their operations, the fact remains that often using outsiders can have several advantages. Indeed, it is more difficult for an in-house team to consider the risks in a global way. And then there's the question of experience. Teams have already faced several forms of cyberattacks so at least some experience to combat it. That's why it's important to call on external teams in situations like this, even if the goal is to assist your team in-house. This could include:
– Computer security and crisis experts who can help you in crises to fight intrusions or other complex forms of attacks. Their follow-up and technical analysis of the crisis is generally more effective because they have already dealt with several similar cases.
– Security providers. Generally it is the best partner that companies can have, to fight cyberattacks. Their entire organization is exactly the same as the shock team to combat problems like this. Their experience and informational intelligence always make the difference.
– The Homologues. If you are going through a cybersecurity crisis, chances are that a company in the same sector as you or with the same characteristics has already experienced it. That's why he recommended interacting with your counterparts to learn but also to make sure you have good information. With these not only prevention can be effective but also real-time control.
4: Confine yourself intelligently
A computer security crisis can take time. We talk in terms of months and often in cases in terms of year. During a computer attack it is important to organize and resolve problems in detail and detail. it is for this reason that we ask to confine ourselves and intelligently. The mistake, of course, is to want to act on all fronts at the same time. First, we must look for patient zero, that is, the individual and the terminal through which the attack is passed to affect the system as a whole. Without this, it is impossible to determine the angle of attack and even the cybercriminal objectives as well as their actual presence. Then try to determine the reasons for the cyberattack. In addition, determine valuable resources and ensure that they were not affected by the attack, and make sure to put them out of reach. Finally develop methods to minimize the cyberattack or even contain it completely.
5: Prevention first
it has been shown that most companies that have already suffered a cyber attack have started to invest in computer security in a very significant way. The best thing is not to wait until you are a victim first. The investment in IT security can be seen not only in the skills hired in the company, but also in terms of hardware and partnerships. Not to mention employee training and cyber insurance.
Now access an unlimited number of passwords: