Apple: $50 million against the disclosure of plans for future Mac M1s, the company's dilemma to apple
The famous hacker group behind the famous ransomware REvil, have launched a threat against the American company Apple.
They demand a ransom payment in exchange for information about future Macs to be produced by the Cupertino firm.These hackers could have accessed this information following the hacking of one of Apple's largest subcontractors: Quanta. It even seems that they have already tried to extort the subcontractor without success. To show their determination, they have already started publishing some plans of the famous MacBook dated March 2021 to put pressure on the apple giant.
This article will also interest you: Apple: The giant's security chip compromised
If this kind of situation is quite rare, it deserves to make the front page of all the presses. Apple is beautiful and well victim of the Russian hackers behind REvil. This group of cyber criminals are usually specialized in the deployment of ransomware. One of their actions that made them famous is nothing but the famous double extortion. Indeed, in addition to installing a ransomware on the targeted system to demand the payment of a ransom, they publish some confidential information on a forum present in the dark web. The aim is to prove that they are in possession of compromising information. To force the payment of another ransom but this time not to disclose the information.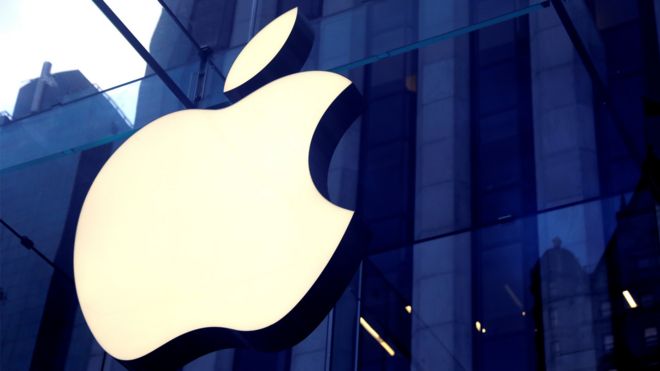 It should be noted that these cyber criminals are organized as a business. It functions as an industrial society with multiple layers and complex prioritization. It was this group of hackers who created the famous Ransomware-as-a-Service (RaaS) concept "a model in which the hacker group focuses on the development of ransomware and the maintenance of their payment interface to better commercialize access to its solutions. In this model, a kind of affiliation between hackers-clients and hackers-traders, customers can receive up to 70% of the loot – the rest goes to REvil who can finance the disturbing development of its activities. explains a cybersecurity expert.
While the practice has in some cases worked and brought a lot of money to these cyber criminals, there are some situations where blackmail does not work. Touched by REvil's ransomware, Apple's subcontractor Quanta, a Taiwanese woman who also outsources her services to Google and HP, categorically refused to pay the ransom demanded. Quanta Computer's IT security team worked with external IT experts in response to cyber attacks on a small number of our servers, she said in a statement. We have reported this to the relevant authorities with whom we are in full communication[…] No material impact on Quanta's operations is to be reported."
Faced with the refusal of Apple and its subcontractor, the hackers decided to change their strategy. By publishing of course, some information about the MacBook that will have to be released soon. This information dates back to March 9, 2021. It comes from the name of the Apple designer known as John Andreadis.
Now access an unlimited number of passwords: