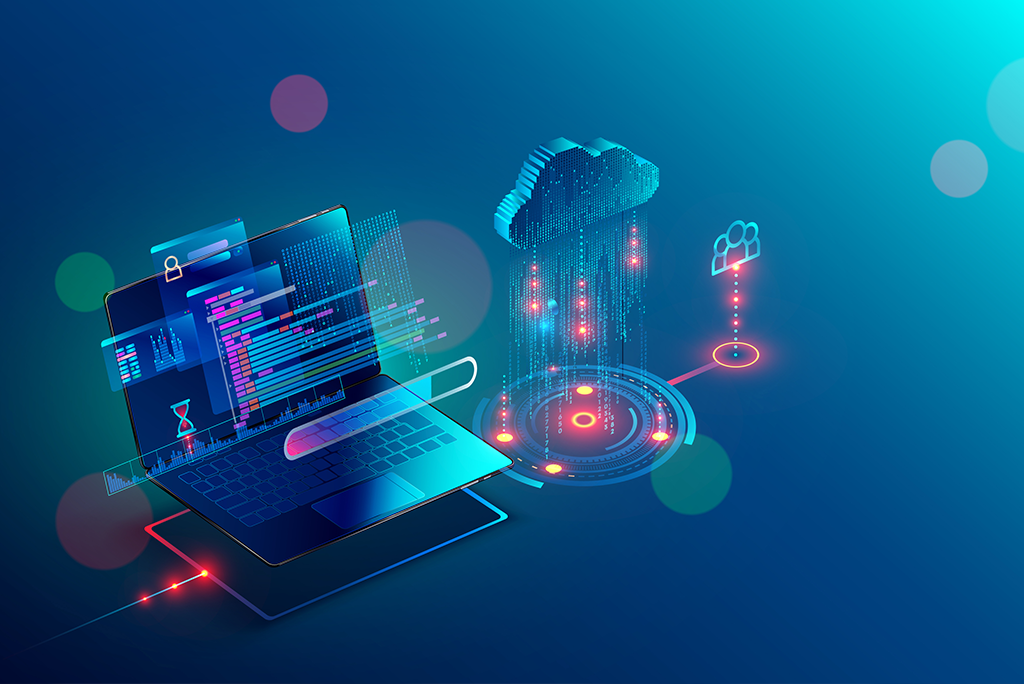 Computer threats to remote working protocols
The year 2020 has been a boost for the IT world to evolve towards a much more digitalization of services.
The situation was literally imposed in the face of a containment that required the hasty switching is necessary to new models of remote work. But as they say to all misfortune something benefits. Yet this situation has made it much more vulnerable and computer system to hacking. Cyber threats have multiplied. They have become more sophisticated and have made it much more difficult to deploy new service. The damage has also experienced a certain boom.
This article will also interest you: Cyberattacks 2020: more and more victims
"This year has been rich in lessons. The transition to digital has not been as simple as one might imagine, and above all, we thought we were wrongly evolving in a digital world. Cybercriminals have also taken an interest in remote work and have sought to take advantage of its democratization. Certainly, these new ways of working were quickly assimilated which allowed the world to continue to live. However, we now know that there is still a lot of pedagogy to be done about the responsible use of technology, especially around data sharing," explains Kaspersky's GReAT research team.
"One of the biggest challenges of 2020 has been to raise awareness of potential dangers online. It is not the sudden increase in demand for online services, for business or personal purposes, that should be retained, but the emergence of new users who until now were not exposed to digital, by choice, and have naturally proved less informed about what can happen online. This group of individuals was found to be one of the most vulnerable: their level of awareness of online hazards was very low. It seems that we have faced a great global pedagogy challenge and we hope that this has helped to increase the level of cybersecurity awareness among traditional users," adds the GReAT team.
It should also be noted that Kaspersky's team has observed an explosion of directing attacks against remote office protocols. At this level a growth of 242% could be detected and this compared to the year 2019. There have also been reports of nearly 1.7 million malwares disguised as legitimate communication applications. It is clear that cybercriminals aim for only one thing: telework.
The computer security company notes daily that it detects nearly 360,000 new malicious files. The company is talking about a 5.2 percent increase over 2019. The company then apprehended an increase in the use of Trojans and backdoors to the tune of 40.5% for the former and 23% for the latter.
"The accelerated transition to telecommuting has created new vulnerabilities that cybercriminals have exploited. The volume of data from companies has increased, as has the use of third-party services to exchange data, as well as the use of potentially unsecured Wi-Fi networks by employees. explains Kaspersky's GReAT team. "Another headache for IT security teams is the increase in the number of users of remote access tools. One of the best-known protocols for accessing Windows workstations or servers is Microsoft-owned RDP protocol. The number of computers made available and potentially misconfigured increased during the first wave of containment, thereby increasing the number of cyberattacks. Among the different types of attacks are brute force attacks that aim to crack a password or username, via a process of trial and error to, ultimately, hope to guess right. Once this access is guessed, this method of attack allows access to the RDP and by extension to the remote computer network. adds the experts. In the face of this growing threat, the cybersecurity company gives some tips to protect itself:
The use of VPN networks for remote access and exchanges;
Protecting access through multi-factor authentication;
Protect yourself from computer attacks with security software;
Equip employees enough to ensure safe telework.
Now access an unlimited number of passwords: