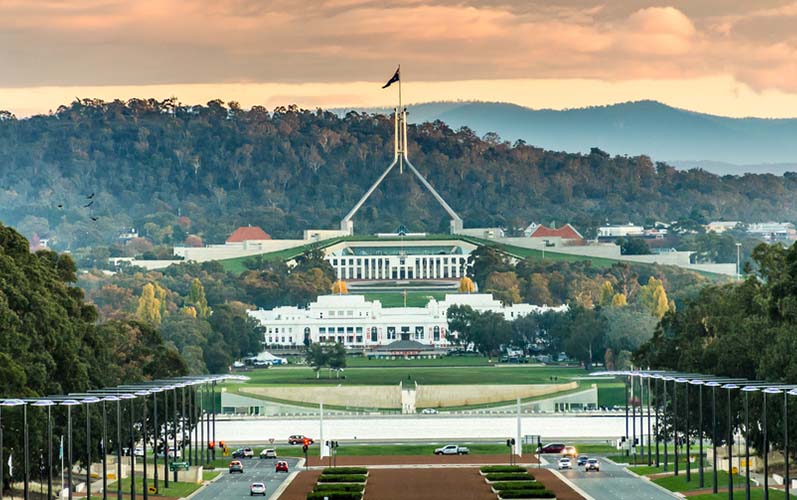 Australian parliament victim of Chinese cyberattack, agency says
According to the international news agency Reuters, informed by the findings of the Australian Signals Directorate (ASD), there is a strong chance that China's State Security Ministry is responsible for the recent computer attacks on the Australian parliament and several political parties in the country. The international news agency supports this information on the basis of the revelations made by 5 of its sources, which it is keen to keep anonymous.
This article will also interest you: APT41, a group of Chinese pirates discovered
For its part, the Chinese state asserts that these are not only rumors. He totally denies any involvement in this case. He says that the report issued by the Australian Computer Security Agency contains old information since March. That's a few months before the hack. The results of this report were reportedly obscured in order to maintain good relationship between Australia and China.
Moreover, if the extent of these computer attacks had been discovered since long it then looks like it's just lately that the sponsor has been unveiled.
The Prime Minister contacted on the matter refused to give his point of view sight. He did not even want to order the debate on how Australia and China would have had exchanges about of this hacking.
The Ministry of Foreign Affairs of the State Chinese has returned to the issue several times and has tried to always exonerate his country. In a statement received by international press, the Minister of Foreign Affairs Chinese foreign states claimed that Information on the Internet is not always verifiable. It also means this: "When investigation and the nature of online incidents is determined, it is there must be evidence, otherwise it is only rumours and defamation, sticking labels on people for no reason. We would like to highlight that China too is the victim of online attacks."
The question of the culprit is still pending and the Chinese state is still being singled out by unknown sources at Reuters. Indeed, one of them asserts that "China could most likely harm the Australian economy." As Australia's main economic partner, what will be the truth in such an assertion. Doesn't some people allow themselves to be led to the elucidations of U.S. President Trump?. Because this hacking happened strangely during elections that saw 151 parliamentarians get elected. Another accusatory trip to China's main suspect.
Let's not forget that in this same vein, the messaging app Telegram was hacked by the Chinese state during the opposition of protesters in Hong Kong. That has yet to be proven, but Telegram says it has the evidence. This will therefore be one more accusation on the back of the Chinese state which is increasingly pointing the finger at Westerners as a rogue state. But isn't China somehow a victim too?
Now access an unlimited number of passwords: