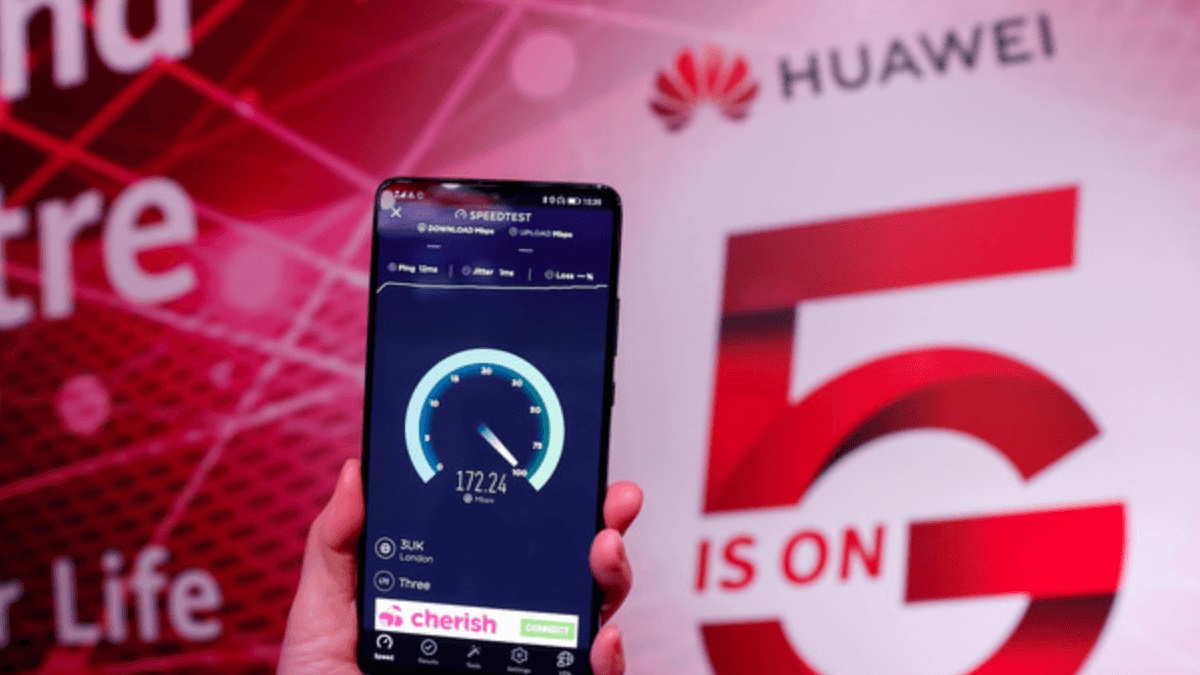 The problem of Huawei's 5G in France: towards or not a total ban
In recent moments, the news is not at all good for the Chinese telecommunications and digital giant.
It faces opposition in France to deploy its network equipment across France. If the total ban has not been announced, it is simply note that some operators, i.e. those who were not used to using the services of the Chinese giant, will not have the right to do so for the future. As for the others, that is, Huawei's former customers, they will have sufficiently limited permissions in time to continue their partnership with The latter. What is, we must admit a hard blow when we know that Bouygues Telecom as well as SFR have long relied on Chinese company to ensure their switch to 5G.
This article will also interest you: Ban or not of Huawei's 5G in Germany: a difficult mission for Angela Merkel's conservatives
It is simply remembered that the 5G network provided by the Chinese giant will be used in a limited way in France. This is not in itself a ban but a situation likely to restrict the supplier. And for good reason, the National Agency for Security of Information Systems, the French cybersecurity police recently announced that it intends to further restrict some of the operating authorizations of French companies in connection with their partnership with the Chinese group. Operators who used to work with Huawei will certainly have permissions but have a maximum limit of 8 years. According to the director of the national security agency. "What I can say is that there will not be a total ban. Operators who do not use Huawei, we encourage them not to go because that is a bit the natural sense of things. Those who already use it, we issue authorizations ranging in duration from three to eight years," said Guillaume Poupard, the director general of the National Cyber Security Agency, in his capacity as administrative authority in charge of the investigation of Huawei's 5G file.
Interviewed by the Agence Française de presse on Tuesday, the head of the French cybersecurity watchdog said that "decisions are ready." That they were only waiting for the signature of the executive to be applicable
It should be noted that there are only three OEMs that are able to provide the necessary equipment for the deployment of 5G. there are on the one hand the European companies that are Ericsson and Nokia, and on the other hand the Chinese group Huawei.
Guillaume Poupard, in charge of L'Anssi, admits that there will indeed be refusals in terms of operating authorizations and that this concerns only the Chinese giant. This excludes, in particular, the two European companies.
It is clear that this decision is strongly influenced by the diplomatic tensions that exist and continue to echo between the United States and China in their trade war. As is well known, the Americans are pressuring their allies to ban The Chinese enterprise on security grounds. Accusations that have always been refuted by Huawei.
This presents a big disadvantage for two major operators in France as its Bouygues Telecom and SFR. They are already using the equipment provided by Huawei for their 4G network and were planning to use the same equipment to deploy 5G.
To do this they ask for compensation for this situation which is clearly then benefits. Especially if they are forced to change equipment or dismantle existing facilities as long as there is compatibility with the new standard. In addition, it is in September that Arcep will launch the auction for the allocation of new frequencies.
Faced with the desires of the operators, Guillaume Poupard says: "What we do on 5G in France is a compromise. We need to develop 5G under economic conditions that are acceptable to telecom operators and also sovereign, which allow us not to be dependent on a particular equipment or country." He went on to add: "Many of the antennas installed are compatible with 5G. as if to curb accusations about the deterrent nature of the restrictions. Nevertheless, he assures by noting: "We are not in Huawei bashing, nor in anti-Chinese racism (…) We are in risk management. Not all telecom OEMs are equal. I am not quoting a name, but it is clear that we are not in the same risk when we talk about Chinese or American equipment. We are cautious about non-European OEMs, of course, just as we would be, for example, if all operators used the same equipment manufacturer, even if it were French – it would be catastrophic. ».
In conclusion, the Director of the National Information Systems Security Agency concluded: "This is the whole point of the discussion with telecom operators about the choice of their equipment manufacturers. It is not a trial of intent to be made to a particular company or country. The issue is just sovereignty. concluded the Director General of Anssi.
However, apart from the Huawei case, the problem of 5g is not yet resolved. Indeed, to authorize any deployment regardless of equipment supplier, one would have to wait for the result of an evaluation on the health effects of the new network as was announced on June 21 by the Minister of Ecological Transition Elisabeth terminal.
Now access an unlimited number of passwords: