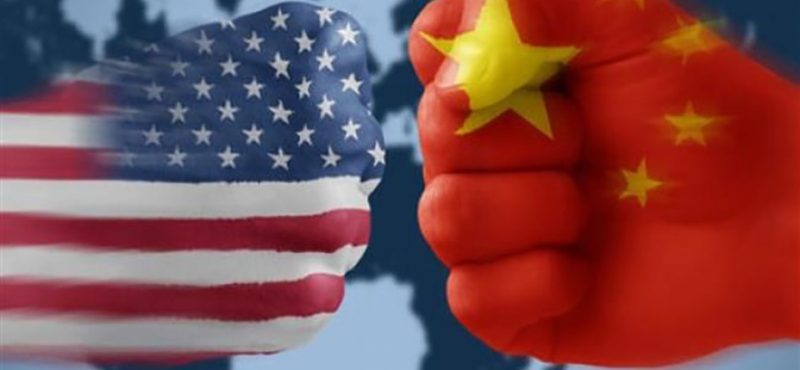 Are TikTok and WeChat threats to American security?
For a long time, US President Donald Trump has never hidden his animosity towards certain Chinese applications, especially WeChat and TikTok.
While he usually mentions the issue of computer security, some people believe, especially the Chinese authorities, that behind this other motives could be the reason for the actions of the American president.
This article will also interest you: The Chinese social network TikTok in the crosshairs of the Quebec authorities
"There is no justification for banning an application just because it is Chinese," said Daniel Castro of the Information Technology and Innovation Foundation. He later added: "Charges of security risks must be supported by strong evidence, not baseless insinuations." He fears that Donald Trump's actions against Chinese technology may one day backfire on big American companies. "They're going to lose global market share if other countries start applying the same rules and blocking U.S. companies because they're afraid of being watched by the U.S.," he said.
Last Thursday, the US President signed an executive order banning the two Chinese applications, TikTok and WeChat, within 45 days. Prohibiting here any transaction with persons who are under U.S. jurisdiction with the parent companies of these companies. Whether byeDance or Tencent, both will see their apps remove from official stores such as Google's PlayStore or Apple's Appstore.
For some who support Donald Trump's position, it is invoked "a national emergency." The argument is simple and classic. Chinese applications are colluding with it in order to tighten the data of U.S. users to Chinese servers to be processed. They argue that the TikTok and WeChat apps "pose more of a political problem than a security threat," as Nicholas Weaver, a professor of computer security at the University of California, describes it.
There's no denying it, it's app actually collecting data from their million users around the world. WeChat, for example, stores this data on servers based in China. It is then known that in 2017, a law that was passed in the Asian state allows the intelligence service to have access to the contents of servers located in Chinese territory.
"WeChat uses encrypted links to its servers in China, but these servers can read them, and so can the Chinese government," the computer security professor acknowledges.
The problem is that there is no alternative for Chinese applications. Indeed, the banning of these communication tools could affect Americans who have acquaintances or relatives in China. The last one will no longer be able to make contact with them. "By banning WeChat, it's going to stop Americans from communicating with friends or relatives in China, which is a horrible idea," he says.
As for Tiktok, a very famous application especially at the youth level, it then forms as a "massive data aspiration operation", and of course nothing changes here from other American social networks. "Of course the Chinese government can access it, but like the U.S. government," he says.
For Nicholas Weaver, this kind of present application of really dangerous pass, at least users are well aware of the risks. So he believes, banning it altogether is not the best solution. If the U.S. authorities see these applications as a problem, they can simply reduce the risks "better communicate with U.S. companies to call them to be vigilant, and configure government systems to avoid risks (…) Real security threats (and there are ones) are better managed in discretion."
But even before the ban takes effect, both applications should not be installed by any U.S. official or official, as Adam Segal, the director of the Digital Security Program at the Council on Foreign Relations, believes. However, he believes that the ban "is not an essential action to increase cybersecurity." According to them, Donald Trump "seems motivated by his sense of technological competition with the Chinese and his desire to be firm towards China in the run-up to the election." And from the beginning the U.S. administration "was very clear when it said that we were going to compete with China and that we had to contain it" however: "It didn't say clearly what it expected from China. ».
Now access an unlimited number of passwords: