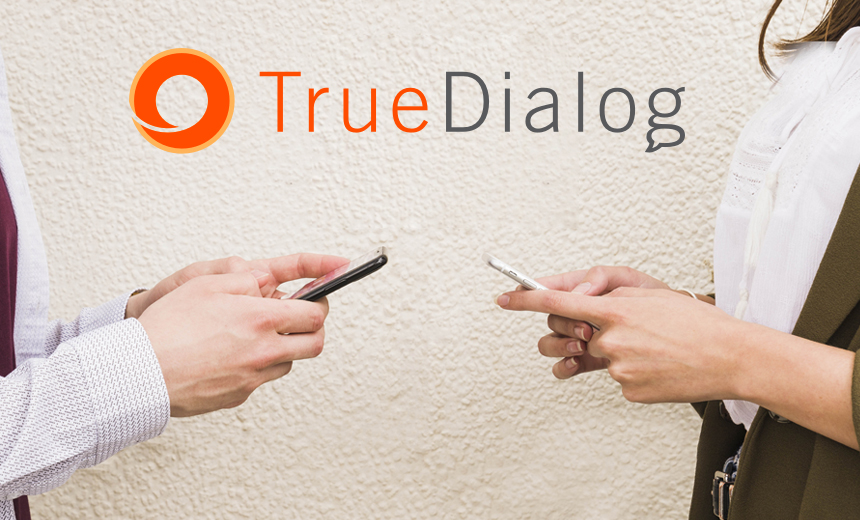 TrueDialog hit by massive data leak
TrueDialog, recognized as an SMS specialist has been the victim of, very often for other companies this year, a significant data leak.
Millions of messages, email addresses, email content, phone numbers and passwords have been leaked over the internet. These more or less sensitive data were available in plain language on a hosted database. Its website available to everyone. This database containing important information came from the courier company's servers.
This article will also interest you: Data leak at Wyze, 2.4 million customers affected
As we recall, TrueDialog is an American company that specializes in providing bundled messaging services, in the vast majority of cases for professional purposes. He used much more in the prospect canvassing category, but also by academic institutions to inform their students effectively. it is surely for this reason that the majority content of the SMS messages that have been disclosed are fortunately not of a personal enough character.Fortunately, they say. Because the substance is essentially commercial.
However, the particularity offered by this American company is to allow the people who received these group messages to respond, often if necessary, often opening dialogues between the recipients and the senders of the messages.
For the database we are talking about here is not just about SMS. We are talking about several years of archives composed of messages, but not only. The discovery was made by two computer security researchers named Noam Rotem and Ran Locar. In addition to text messages there were phone numbers of course, names affiliated to the contacts and email addresses. There was no encryption to protect this information that everyone could of course collect for not very Catholic purposes. it was discovered in the database of codes to ensure a dual-factor identification that would have been sent to users as part of access to certain services, in order to secure its access. There were also passwords and it's an access code to online services, usernames for customers.
All the information uncovered presents several potential risks if they fall into the wrong hands but this is not inevitable. Identity thefts will be fear, as well as phishing campaigns against victims of disclosure.
As for the leaders of the American company, no official statement has yet been made. What really matters is the company's approach to victims of this data leak. What we can be sure of is that society will of course be punished for this lack of vigilance. Because of course it is their fault for exposing so many people. Regulators have not yet decided on their side. Which may be soon.
Now access an unlimited number of passwords: