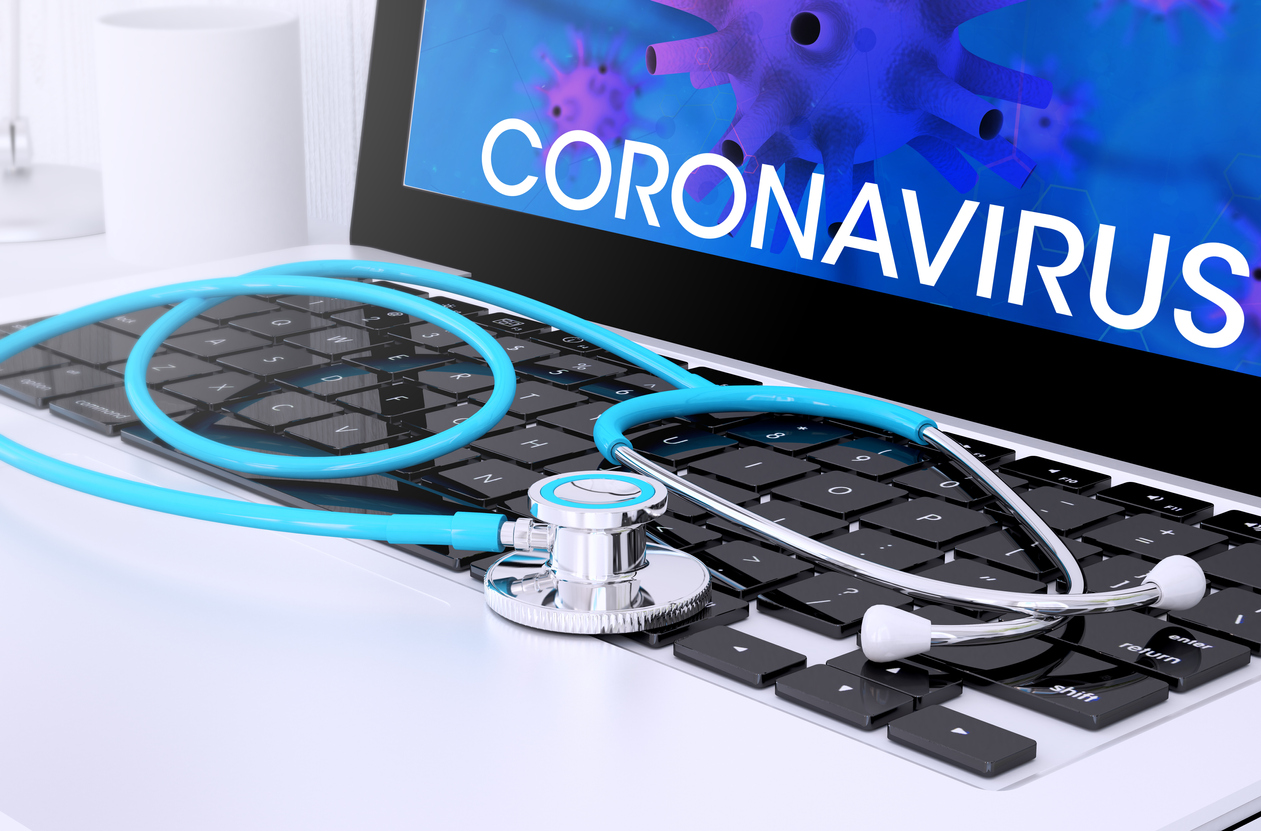 When hackers gradually adapt
It's been 2 months now the pandemic of coronavirus is rampant around the world.
This disease has been the cause of several upheavals. All sectors have been affected and understood, that of cybersecurity. How does that happen? Simply because in order to meet a need to minimize the spread of viruses, certain health measures were required, in particular the general containment of the population.
This article will also interest you: Fighting Cyber-Malaria: Cybersecurity Teams with IT Support
Confinement that has automatically pushed internet consumption and digital tools to the highest level. This was the beginning of telework in an explosive way because a very large number of companies have opted for this method in order to continue to maintain their activity. And all this has not gone unnoticed by cyber criminals. Who then see a near drinking way to expand their cyber-malveillance activities. To this end, Danny Palmer wrote: "The current health crisis has forced most organizations to rethink how they operate. These organizations also include cyber criminals specializing in ransomware, who had to adapt their behavior to the pandemic. ». It is in this context the acts of cyber malice have multiplied, in particular phishing which has seen increasing use since the beginning of the pandemic, whose purpose is to steal the maximum amount of information of any kind from its millions of users increasingly active on the Internet.
These waves of cyber-malleneence have not only been limited to individuals but much more to new teleworkers who largely lack such experience. On the other hand, health facilities have not also been forgotten. We were able to count on the computer attacks of the hospital administrations of Paris and Marseille. And that won't stop anytime soon. Today, while hospitals are a little more secure than before, there has been talk of intervention by several authorities as well as volunteer computer security researchers and specialists. However, according to Interpol, more vigilance will be required: "Closing hospitals from critical systems will not only delay the rapid medical response required in these unprecedented times, but it could directly lead to deaths," says Interpol Secretary General Jurgen Stock. "Hackers are highly financially motivated and health care and hospitals are extremely vulnerable and willing to pay now because they cannot afford to be shut down when they are at full capacity and are overflowing with patients with Covid-19," adds IntSights Cyber Threat Intelligence Advisor Charity Wright. She later added: "They are very vulnerable at the moment, which is why hackers are targeting health care and hospitals for profit."
If we go back in time, then we will realize that hospitals have been targets of choice for cyber criminals since 2019. Whether in France in the United States or even in Britain, a dozen ransomware attacks have been counted as more.
Tom Kellermann, head of cybersecurity strategy for VMware Carbon Black, said: "Based on our attack data, we have noticed that the healthcare sector, which is normally a vertical sector targeted in the top three, was actually the seventh most frequently targeted sector in March." Moreover, this threat needs to be seen in a slightly more global way. Because only health facilities are no longer the only ones vulnerable to increasing cyber-harm. "It's not just attacks on health care that could be a problem; there are also device manufacturers, test labs, logistics companies responsible for deliveries – and we've seen attacks on all of these in recent weeks," said Brett Callow, threat analyst at cybersecurity firm Emsisoft.
In addition, "Attackers are turning to other sectors, such as finance, during this pandemic," Kellermann said.
Now access an unlimited number of passwords: