Method 3: Session hijacking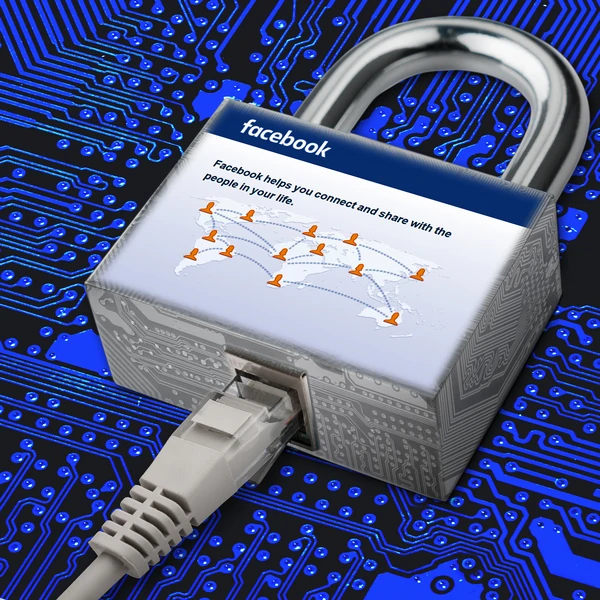 What is session hijacking and how does it affect Facebook account security? Hijacking a session consists in directing a user of the Internet network or of a web service to another platform than the one to which he would like to access the database. Obviously, the diversion is made so that the target of this attack does not realize the subterfuge. To achieve this, cybercriminals can use several methods:
DNS poisoning
The DNS (for " Domain Name System") is a computer service that is mainly used to redirect internet domain names, IP addresses or any type of record to identify an official platform. In other words, this service is more than essential for the proper functioning of the web as well as all affiliated platforms. However, its usefulness is such that if cyber criminals manage to gain access to it, they can create devious paths which are likely to trick users into getting to their usual platform. For example, if one or more of the DNSs that allow communication between a platform (browser) and Facebook have been poisoned (i.e. cybercriminals have managed to inject malicious code into the cookies stored by these DNSs), when'facebook.com ", it is not to the official Facebook website that it will be directed but rather to another dummy platform which takes up the colors and codes of Facebook. The user who will not have realized anything, will enter his login credentials and will be hacked. The hackers will recover these identifiers and then use them. It is true that this technique strongly resembles phishing. However, a very important difference must be exposed: in the hijacking of sessions by DNS poisoning, the victim does not need to click on any link. Everything happens from the base, from its browser. And the worst is when the poisoning goes back from the DNS of the internet service provider, the victims have no way to defend themselves against it.
Cookies
Cookies are another way to hijack a user's session. If this strongly resembles the first one that we have just described, it should nevertheless be mentioned that it draws its source from the cookies most often saved during our visits to websites. One of the functions of cookies is to create a much easier path which makes access to a website faster. When you store cookies from Facebook websites, for example, accessing your Facebook account from the same browser will take less time than the first time. In other words, cookies will serve as a kind of beacon that will mark your connection to the website in question. When hackers manage to retrieve these cookies, they can hijack the path you have already made every time you log in. Therefore, when you try to go to "facebook.com ", the connection will be diverted and you will be in the same case as the one mentioned above.
Packet interception
This is obviously a very complicated technique and reserved for hacking professionals. It is a method that uses security vulnerabilitiespresent in the mode of packet transmission between DNS servers. Indeed, the servers in question tend to communicate using unsigned packets and they are generally authenticated with unique request numbers. This means that it is possible for the hacker to discover request numbers and create new ones. Thanks to this, it is easy for him to be able to intercept connections. Of course, if he succeeds in this, he can either redirect the Internet user to a phishing website or simply collect this personal data without his knowledge. If two people are on the same network for example and one of them wants to connect to Facebook, the second can very well usurp the login page where you enter your Facebook identifiers and password by replacing it with a fake page that you will have created from scratch! The trick is played on the DNS address which was previously changed and replaced by a fake one. The end user will not see anything at all and will think they are on the original Facebook page. This hack is often used when connecting to the Internet in public places. When a person connects to the Internet, there is a 90% chance that they want to access their favorite social network.