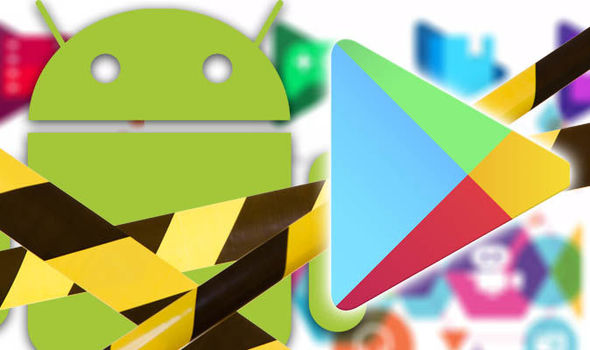 17 apps to avoid on Android
Recently, it was discovered by the cybersecurity company BitDefender, on Google's PlayStore, 17 applications that would contain advertising malware.
It would seem that in order to escape the system-wide control system, the publishers of these applications used rather soft techniques that were as different as they were effective.
This article will also interest you: The most popular apps are the riskiest on Android
of the On the Google side these apps have already been removed from the PlayStore for a long time. Also, it is recommended for users who have to get rid of it as soon as possible unceremoniously.
If you have to count the malware that could spy on messages from online accounts such as Outlook, Gmail or Facebook again, the corrupted software ball is not yet over in the Mountain View firm's app store. Say, that the beginning of 2020 promises to be eventful for the Google PlayStore. According to computer security firm BitDefender, corrupted applications account for a total of 500,000 downloads.
But how did they get to spend so long Unnoticed? And what is their impact when installed and deployed in the smartphone of their victim. In other words, the experts who discovered these programs malicious, it is said that they proceed continuously sending advertisements in the form of spam in order to overwhelm the infected system and make it unusable from a certain point of time. BitDefender researchers add to allow their applications to go unnoticed despite their veroleed character, the publishers of these programs demonstrated a certain ingenuity that made it almost undetectable deception, thus deceiving Google's vigilance. First of all, malware was not activated until 48 hours after installation definitive on the smartphone.
Then, ad spam was randomly triggered so as not to determine a certain progression. Finally, the malware code was distributed in several files, ensuring that it complied with the rules established by the google play store. which makes its applications legitimate in view of security system. In addition, if the application is detected by Google's play protect, the sending of spam is automatically interrupted. If the danger is removed on Google's PlayStore that has removed its searched apps, it should be ensured that those who downloaded them get rid of them. "While not inherently malicious, the tactics used by hackers to smuggle themselves into the Google Play Store and dodge Google's protection systems are traditionally associated with malware.
Waiting 48 hours to act to conceal the presence of malware on the smartphone, dividing the application code into multiple source files, and not displaying ads during the 4 hours after installation are among the tactics used by these developers to install their applications on the Play Store," the BitDefender spokesperson said in the January 14 report.
According to the list provided by BitDefender, here are the applications deleted by Google:
1) Car Racing
2) 4K Wallpaper (BackGround 4K Full HD)
3) BackGrounds 4K HD
4) QR Code Reader – Barcode Scanner Pro
5) File Manager Pro – SD Card Explorer Manager
6) LED Clock
7) VMOWO City: Speed Racing 3D
8) Barcode Scanner
9) Mirroring Screen Stream
10) QR Code – Scan – Read a Barcode
11) Period Tracker – Women's Ovulation Cycle
12) QR – Barcode Scan Reader
13) 4K Wallpapers, Backgrounds HD
14) Transfer Smart Data
15) Explorer File Manager
16) Today Wheather Radar
17) Mobnet.io: Big Fish Frenzy
Now access an unlimited number of passwords: