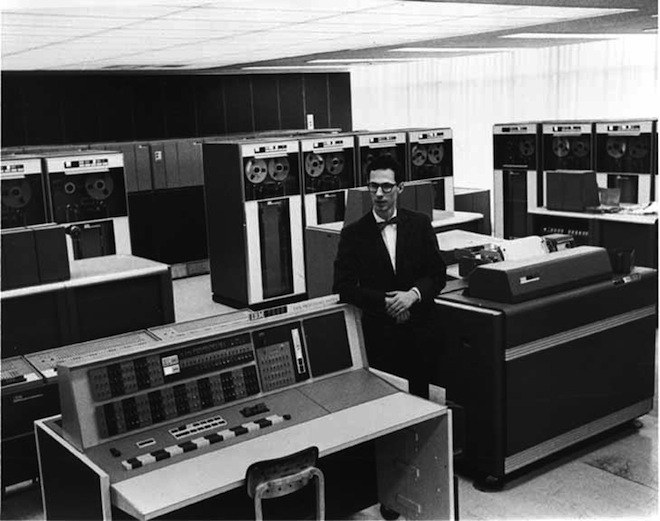 World Password Day: Should we get rid of the password?
The password has been around since 1960.
He's done his time, he stays and still very useful. However, due to many problems, digital solution providers, computer security specialists and even users are increasingly beginning to project themselves to other authentication alternatives. Today, with the development of artificial intelligence and machine learning, facial recognition methods, voice recognition and fingerprint readers are becoming increasingly democratized and expanding. Is that enough to worry the password? Of course the future will tell.
This article will also interest you: World Password Day
Moreover, there is no denying a strong evolution of biometric authentication systems, which rely mainly on the characteristics of the human body, which are unique, to validate an identity. Their particularity makes them a little safer than the traditional password, which is one for this reason that specialists tend to favor them. "Over the past few weeks, we have seen a dramatic increase in the volume of fraud: between 200% and 400% depending on the industry. From social engineering to phishing to the creation of fake websites, cybercriminals are taking advantage of any security vulnerabilities fostered by the current pandemic and the changes it has brought about. In particular, it is the security of passwords and PINs, based on "knowledge," that they put to the test. At a time when online activity is breaking records and companies are being forced to deploy telework on a large scale without compromising their safety, the use of biometrics is needed more than ever, says Brett Beranek, Vice President and General Manager of Security and Biometrics at Nuance Communications, a specialized security solution firm. World Password Day is an opportunity to call for extreme caution: fraudsters are on the lookout for vulnerabilities in the new business organization, and exploit consumer fears. Keep in mind, however, that innovation often emerges from uncertain contexts, and that this period could therefore help to deploy solutions that will better protect us in the future. ».
In short, the password itself presents an undeniable risk today. As a result, migrating to biometric security solutions will be a chance to catch up with security specialists on cyber-safes.
Simon Marchand, Head of Fraud Prevention in nuance's Security and Biometrics Division, explained the main drawbacks of the continued use of passwords, demonstrating the reliability of biometric technology of the importance of rapid adaptation of passwords: "As consumers face a growing fraudulent activity – especially in these times of pandemic – they will expect better protection from companies with which companies will be able to they exchange. Many of them will even take the lead, stopping using services based on archaic protection methods such as passwords, to turn to more innovative and reassuring approaches such as biometric technologies.
Biometrics has a proven track record of helping to catch cyber criminals at the very moment they are trying to commit fraud, and to prevent this situation. More than a third (36%) consumers say they are willing to work with companies that use biometrics. A quarter (25%) they even want more companies to use it.
Organizations must constantly work to balance a fluid and easily accessible user experience with strong security measures. Consumers are increasingly using digital channels, on which they expect a certain level of security. On the other hand, they do not wish to feel the slightest frustration by using these services. Passwords are not only a constraint for users, but they are inherently of a limited degree of protection. On This World Password Day, it is high time to rethink our authentication methods. ».
In conclusion, several solutions exist today to replace the password. Developments continue and little by little, it will not be surprising to see less use of this old security protocol. But for now, password remains.
Now access an unlimited number of passwords: