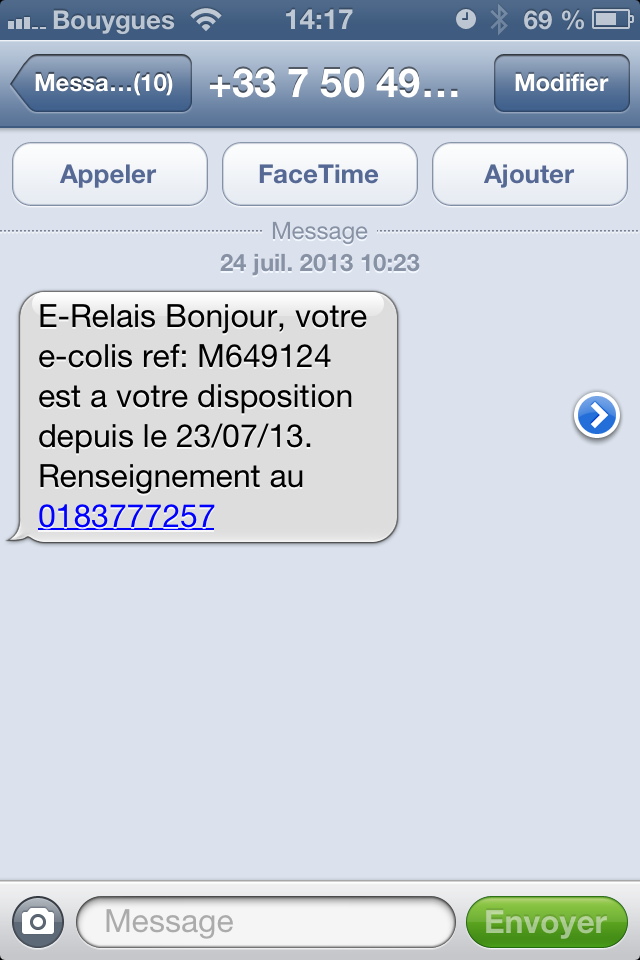 SMS piracy is a reality!
In a recent press release, the firm, which is an expert ESET has informed and warned all mobile users Android.
Apparently, a simple text message can be very dangerous. Indeed, this SMS would contain links to malicious apps that some users may want to click on. This threat is called Filecoder C.
This article may also be of interest to you: How to protect your Android smartphone from hacking?
"Filecoder C" is a virus that takes the form of a SMS but that could make you lose money if you are not alert. This virus uses the contacts of its victims to spread.
It's on the community website of "Reddit and also on other forums that the malicious application would have started with its first steps, by retransmitting exchanges of a nature pornographic, dabs the places where the posts had been deleted.
The messages we're talking about take the form of messages standards that we see constantly on Facebook, for example. It is often read that any person would have very intimate images, and there, the user is led to click on these famous links.
Malware, once installed begin their dark drawings. Without the consent of they infect the phone and steal personal data containing it. Finally, the hacker behind the virus will demand a ransom against the valuable information he has obtained.
According to ESET, the amounts generally required often range from 0.01 to 0.02 Bitcoin, which equates to a value of standard currency from 90 to 180 euros.
More than Forty-two (42) versions of this message were found, each in composed in different languages. Pirates would attack all countries, then.
To protect against this vulnerability, two advice is given t to follow literally: in the first place, it is you need to update your mobile as soon as a security patch becomes available. a especially if you see in the version notes that this update corrects CTE 2019 3107. The second piece of advice is never, in a way that you want to download or open links from unknown sources outside of apps such as Facebook Messenger and text messages.
However, but the computer security firm tries to reassure us by pointing out that the malware does not can fly only images below 150KB. In addition, the programme is considered an amateur program. On the other hand, if developers try to to correct the flaws and are able to improve the way it is spread, which new malware would then be a more serious threat put in place Lukas Stefanko, one of the researchers for ESET.
As you can see, Android apps are constantly being tested. Their popularity is also the cause of all this relentlessness that does not suffer at the moment. Google will always offer solutions as they have to secure their users' devices. But the best protection comes from the user himself. Users need to learn to adopt good practices.
Now access an unlimited number of passwords: