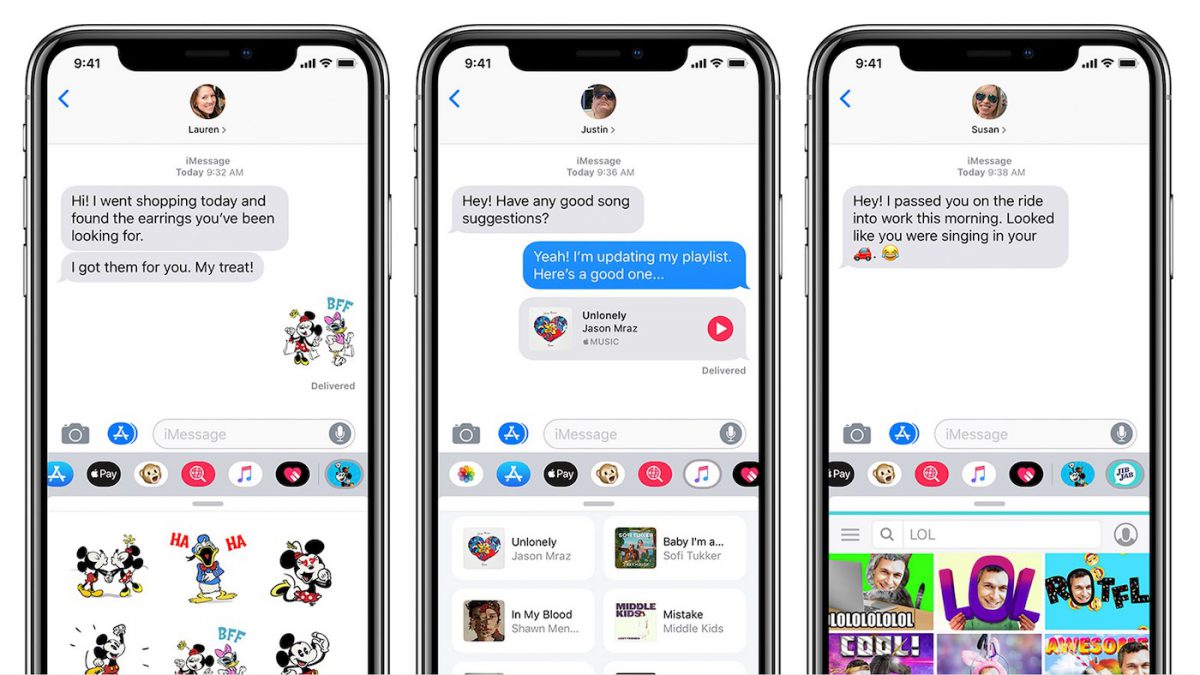 iPhone is vulnerable by its iMessage app
After the Android vulnerabilities long exposed these days, the trick has come for iOS.
Indeed, recently, the American digital giant discovered that there was a way to hack his smartphone via the integrated messaging service: iMessage.
This article will also interest you: Apple promises 1 million dollars for whoever hacks his iPhone
Most fun of all, the discovery of the security flaw comes just a short time after Apple announced the biggest Bug Bounty in its history. After his offer of one million dollars ($1,000,000) for the discovery on one of its terminals, it was immediately discovered that hacking the iPhone was so easy.
Indeed, a single message sent on the iMessage app would be enough to bypass all the defense measures installed on the device. And for good reason, this application is not up to the level in terms of security compared to others. And this could be explained by its too many features (photos, emojis, sounds). This range of use then makes the protections very weak, allowing to be hacked without interaction, something that seemed almost impossible.
According to Nathan Silvanovich, an expert researcher in cybersecurity, messages may be bugs that will open up access to users. And this would apparently be possible without the user opens his e-mail. Thus, the mere fact that this app is present is a fault in itself. In this words, she notes: "These messages can be turned into the kind of bugs that will run code and may eventually be used for tasks such as access to your data."
In addition, non-interaction attacks are very difficult to repel given their subtleties. When we thought that only messaging services such as WhatsApp were generally the few open to these kinds of flaws, iMessage brings us back to reason.
So far, no patches have been deployed to counter the flaw. In other words, iPhone holders are on probation. It is also recommended that all Apple brand users update their devices as soon as possible on iOS or MacOS. It should be noted that since July, several flaws had been found and the American giant had notified that it had been able to correct six (6).
This means that with the messaging service, Apple is in a big security concern that tarnishes its image as usual. The evil in this story is that users have virtually nothing to protect themselves from this vulnerability except to trust the manufacturer and highly hope that this problem will solve it, if that is possible of course.
It should also be noted that the Checkpoint organization had also discovered for some time a flaw that would exist for more than four (4) years and that would allow with a little subtlety to plant an iPhone or various things. This flaw would lie at the level of contact software was revealed to Apple. We're still waiting for the patches.
Now access an unlimited number of passwords: