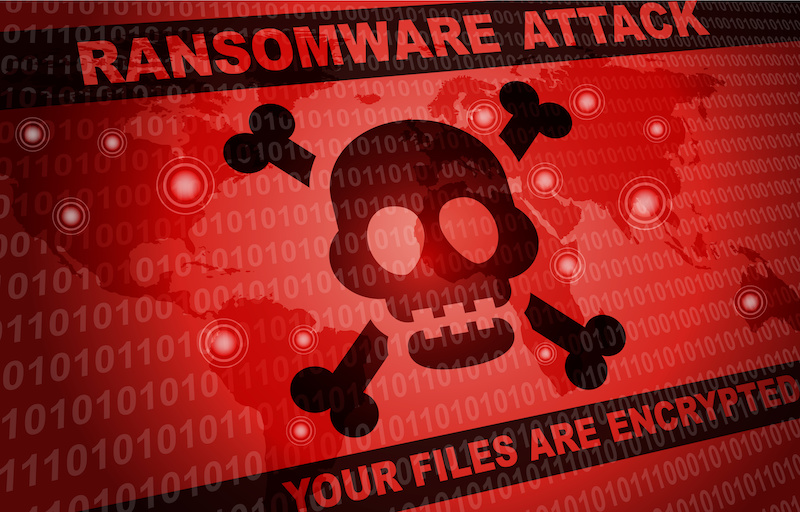 The ransomware-proof island of France
On average, the cost of a computer attack or ransomware can be as high as 420,000 euros in France.
Yet companies have never been more exposed. Telework, which has been un started for a few months now, unfortunately has an immediate impact on the increase in attack vectors. For a while and even until the 19th, today cyber criminals have the ability to package companies much more easily than before. Businesses are not the only targets. We can also consider hospitals and public authorities, which unfortunately this year have also suffered numerous attacks on their side. Indeed, from the construction giant Bouygues to the town hall of Mitry-Mory in the Seine-et-Marne, through the law firm Puzzle.
This article will also interest you: 10 million dollars the ransom demanded by hackers who attacked Bouygues construction
All sectors in France have literally been hit by a ransomware attack. Even the high-ranking officers of the French justice system were not left behind. Finally, the ions in particular to Rémy Heitz or several Parisian magistrates and lawyers, who are known to manage rather sensitive cases.
In short, no one escapes. The cybercriminal always continues to attack the system by encrypting it is demanding payment of a certain ransom before allowing users to access it. A ransom usually payable in bitcoin or any other virtual currency. But for some time now, hackers have not only demanded a ransom in exchange for the decryption key that will now allow the system administrator to access it, it also threatens to disclose confidential or compromising information that has been collected in the attacked systems in case the victims simply refuse to cooperate.
About half of the companies based in France said they had been hit by a ransomware attack since the beginning of the year. "This wave is global and on the rise," says Jean Bayon de La Tour, head of cyber Europe at Marsh, an insurance broker specializing in computer security.
The National Information Systems Security Agency even meant that it had to intervene nearly 104 times to help companies and other public authorities in the face of this kind of threat. While in 2019 there were only 54 computer attacks. According to cybersecurity firm Sophos, 52% of companies in France admit to having observed ransomware attacks. The last 12 months of the past.
"By 2019, we had already seen an 83% increase in claims reported on our cyber insurance policies. And all of our customers have been affected at some point, regardless of their industry," notes Jean Bayon de La Tour. "New opportunities for attacks on many businesses and individuals."
With the explosion of remote work due to coronavirus in the second quarter of 2020, experts mentioned that the threat has intensified much more so that Interpol wanted to alert all Internet users and organizations: "Cybercriminals are developing and increasing their attacks at an alarming rate, exploiting the fear and uncertainty caused by the unstable economic and social situation caused by Covid-19. The world's growing reliance on the Web is also creating new opportunities for attacks on many businesses and individuals whose defences are not up to date," said International Police Secretary General Jurgen Stock.
And of course the consequences are simply dramatic. According to Jean Bayon de La Tour: "We have several customers a year in France whose damage exceeds 10 million euros." In 2019, Lise Charmel, which specializes in the sale of high-end lingerie, had to be placed in a legal remedy just after suffering a computer attack last November. The leaders had chosen not to pay the ransom. Saint-Gobain, on the other hand, lost 220 million euros because it used an application, which was originally targeted to reach the tax administration.
Contrary to what many people think, small and medium-sized enterprises are no less exposed than large companies. Jean Bayon de La Tour notes: "The awareness of the risk of cyberattacks is inversely proportional to the size of the group, most family business owners say that their data is not of interest to anyone, they are wrong and it can kill their business." For his part, the head of the National Agency for Computer Security, Guillaume Poupard, explains this fact: "A small business will never do cybersecurity but it can spend 5% more to use secure tools bought from accredited providers in order to defend itself." Anssi, which has just published an anti-computer attack guide.
Now access an unlimited number of passwords: