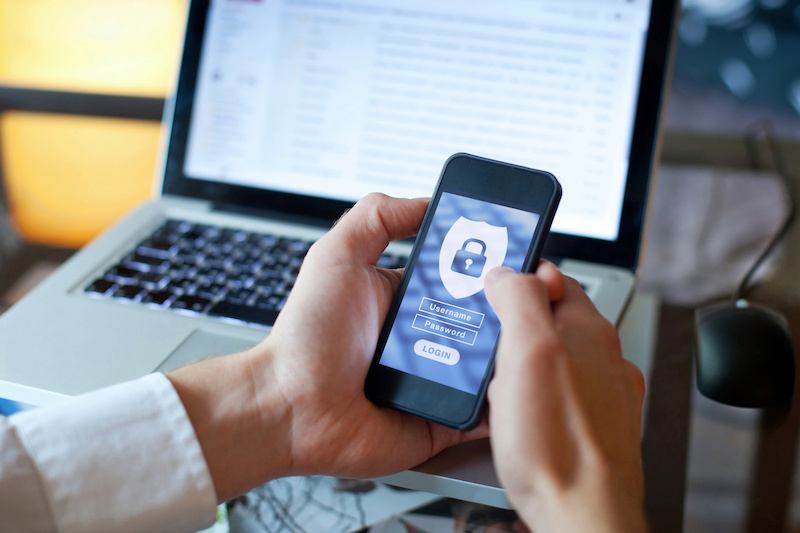 Malware: The "Alien" program capable of stealing passwords on nearly 226 apps on the PlayStore
Once again the Android system see the birth and development within it a new malware intended to attack users. It's named after Alien.
According to computer security experts, it would be able to steal passwords on nearly 226 popular Android apps. Apps all available on the PlayStore. Army of more famous Facebook, Snapchat, WhatsApp Twitter, Amazon, Instagram and even Coinbase. Several banking applications are even affected by the malware.
This article will also interest you: Computer security: 25 apps removed from PlayStore by Google
Alien was discovered by ThreatFabric's computer security specialists. Note an Alien and a Trojan horse. Simply limited to Android, it has been specially designed to steal the identifiers of the targeted people. Experts claim that its code was based on that of Cerberus, another dangerous malware that is known to the industry for stealing financial data.
In addition, Alien would also be able to steal certain personal information such as the contents of your SMS. And not just that. The program it just can allow you to send SMS messages without your knowledge, collect your contacts, check your location and even install other malicious applications without forgetting the possibility of recovering the authentication code received by SMS or email. This makes it easy for hackers to access your accounts when they decide. As for its spread, the program was allegedly leaked via a phishing site. That's why ThreatFabric warns: "A lot of it seems to be distributed through phishing sites, such as a malicious page that encourages victims to download fake software updates or Fake Corona applications," explains Gaétan van Diemen, a computer security researcher at the firm.
And unfortunately several hundred applications, are targeted by this malware. Among them, many banking applications. The availability of alien-targeted applications on Google's PlayStore and a real problem. Some French banks such as Boursorama ING Savings Bank or mutual credit are among Alien's targets. It is then assumed that the preferred target of hackers who designed this malware would in some way be banking applications to strip their victims. However, the collection of passwords and other identifiers may have some value in the Darkweb market. For example, bank identifiers are worth around $100 in bitcoin.
ThreatFabric gives us a list of applications targeted by Alien:
Cornerbase
Blockchain Wallet. Bitcoin, Bitcoin Cash,
Ethereum
BBVA Spain
Bankinter Móvil
Santander
UnicajaMovil
Bankia
EVO Banco Mevil
Kutxabank
rural
Akbank
Guaranteed BBVA Mobile
QNB Finansbank Mobile Banking
Connect for Hotmail – Outlook: Mail and
Calendar
CEPTETEB
Yap-Kredi Mobile
Enpara.com Cep 'ubesi'
Halkbank Mobil
Kuveyt Turk
Ziraat Mobile
İşCep – Mobile Banking
Vak-fBank Mobil Bankacilok
Ibercaja
ABN AMRO Mobiel Bankieren
IKO
mBank PL
Interbank APP
Rakuten Bank
freedomplus
Banca MPS
Gmail
mail.com mail
BNL
ING Italia
Yahoo Mail
norisbank App
La Mia Banca
HVB Mobile Banking
Commerzbank Banking – The app at your side
VR Banking Classic
Postbank Finanzassistent
TARGOBANK Mobile Banking
comdirect mobile App
DKB-Banking
Sparkasse Ihre mobile Subsidiary
Consorsbank
CA24 Mobile
Boursorama
The Savings Bank
Credit Mutuel
ING Direct
My Accounts – LCL
People's Bank
agricultural credit
The Societe Generale App
NAB Mobile Banking
CIBC Mobile Banking®
Halifax: the banking app that gives you extra
St.George Mobile Banking
mywireless
Chase Mobile
Fifth Third Mobile Banking
iMobile by ICICI Bank
Mobile Banking UniCredit
Scrigno App
Microsoft Outlook
Bank of America Mobile Banking
Capital One® Mobile
SunTrust Mobile App
USAA Mobile
U.S. Bank – Inspired by customers
Wells Fargo Mobile
BMO Mobile Banking
UBI Banca
RBC Mobile
Intesa Sanpaolo Mobile
ING Mobil
Odeabank
Postepay
'EKER MOB', 'UBE'
CommBank
Google Play
Banca Digital Liberbank
ING Spain. Banca Móvil
Cajasur
Banca Mavi Laboral Kutxa
Mi Banco db
Banco Sabadell App. Your mobile bank
BBVA Net Cash | ES – PT
Santander Empresas
Paypal
Santander Mobile
Banco Caixa Geral Spain
Pekao24Makler
PekaoBiznes24
Facebook
imaginBank – Your mobile bank
WhatsApp
Snapchat
Twitter
Telegram
Instagram
Viber Messenger – Messages, Group Chats – Calls
CaixaBank
PeoPay
eBay
Amazon
Getin Mobile
BCP Banking App
Citi Handlowy
ABANCA- Banca Móvil
NETELLER – fast, secure and global money transfers
Simplii Financial
TD Canada
ČSOB Smartbanking
Bitcoin Wallet – Airbitz
ePayments: wallet – bank card
N26 — The Mobile Bank
ING Australia Banking
Payoneer – Global Payments Platform for Businesses
CIMB Clicks Malaysia
plusbank24
Skrill – Fast, secure online payments
Mycelium Bitcoin Wallet
Santander UK
OTP SmartBank
K MORE
KMA
SCB EASY
Netflix
Bendigo Bank
My Citibank
hongleongconnect
Bank of Melbourne Mobile Banking
Volksbank hausbanking
My BNP Paribas Accounts
Credit North for Mobile
BusinessPro Lite
BPI APP
NB smart app
Santander Particulares
BOQ Mobile
The Post Office – Postal Services
Cic
Fortuneo, my bank accounts – online stock exchange
ASB Mobile Banking
iBiznes24 mobile
Corp App
ScotiaMevil
credemmobile
Carige Mobile
Mobilni Banka
netbk Japan
CUA Mobile Banking
raiffeisenbank
Bank Austria MobileBanking
Barclays
BOCHK
HSBC Mobile Banking
ANZ Australia
Bankia Wallet
Bank Australia app
Beyond Bank Australia
Greater
Sabadell Wallet
Santander Wallet
The Postal Bank
cajamar
bcpbankingapp
ANZ Shield
Fibabanka Corporate Mobile
Mobile myAlpha
mbanking
eurobankefg
Popular
Krungthai NEXT
BBVA Wallet Spain. Mobile Payment
BBVA México (Bancomer Màvil)
Santander Argentina
Mercado Libre: compra fecil y ràpido
Santander Money Plan
Dhanlaxmi Bank Mobile Banking
centralbank
mahabank
Kotak – 811 Mobile Banking
sbanywherecorporate
HDFC Bank MobileBanking
SambaMobile
Scotiabank Colpatria
Bancolombia App Personas
Westpac Mobile Banking
suncorpbank
THE P-N BANKING APP
ING Bankieren
Enpara.com Cep 'ubesi'
Google Play Games
TBC Bank
ActivoBank
TSB Bank Mobile Banking
Royal Bank of Scotland Mobile Banking
NatWest Mobile Banking
U.S. Barclays
Skype
Bitcoin Wallet by SpectroCoin
Emirates NBD
Alawwal Mobile
Citi Mobile®
TD Bank (US)
Union Bank Mobile Banking
ING Business
SpardaSecureApp
Bankwest
HSBCnet Mobile
permanent tsb
Bank of Melbourne Business App
BankSA Business App
St.George Business App
Westpac Corporate Mobile
National Bank of Canada
Servus Mobile Banking
Luno: Buy Bitcoin, Ethereum and Cryptocurrency
For now, US giant Google has not yet deployed a security patch to protect applications in its malware store. However, users are advised to avoid applications from unofficial websites. To pay close attention to the link coming from unknown correspondence, is that visiting all the suspicious websites.
Now access an unlimited number of passwords: