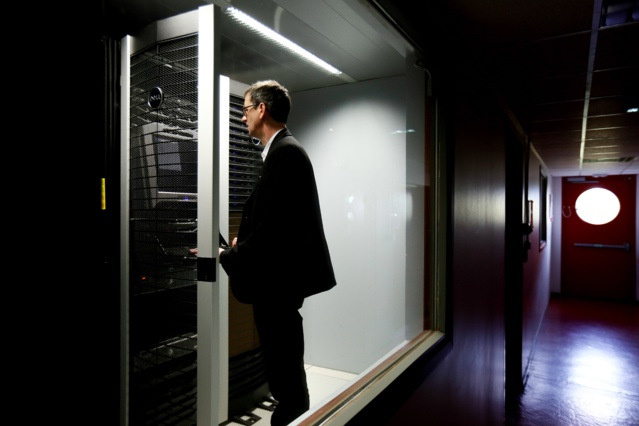 A malware research lab in Nancy
In France, there is an ultra-secret laboratory located in the city of Nancy.
This laboratory is designed for the capture and research of the destruction and eradication of malware. It is a unit of Loria, a French laboratory for research on computer science, computer applications and computer security. In this rather unusual infrastructure, there are stored about 10 million computer viruses, or other malware, that have been captured by computers that have the task of simulating security vulnerabilities.
This article will also interest you: Researchers discover 8 security flaws on the VoIP components of the Android system
It's a more than 400 researchers who are constantly working on several Computer themes robotics, 3D printing or cryptology. This laboratory has been in existence since 1997. It was set up by National Centre for Scientific Research (CNRS) in partnership with University of Lorraine. This research unit was in France, the first to be set up a high-security laboratory composed of about 50 specialists in matter. And it was in 2015 that the research centre of the University of Rennes decided to imitate it. "We use 'honeypots'. We simulate the presence of computers Failing. The malware identifies the vulnerability, enters the system and, at this point moment, we capture it. ». And so they manage to capture more than 10,000 computer programs almost every day. "We are compared to companies such as Kapersky, Symantec or Google, which receives 400,000 a day. ».
The importance of these small research units has become increasingly clear over the years years. Indeed, one study carried out by the Accenture, to demonstrate that when one company is affected by a malicious program ransomware, it can cost it about 13 million euros in cash Too bad. In this way, study, how these programs spread and how can they then disappear would be a real asset to the world computer security. As a reminder, if we go back to 7 May 2019, the city Baltimore a wave of computer attacks which rendered his most important services inoperative for quite some time… One of the things we're talking about is government computers, online payment systems, sales, bill settlement, and taxes. And that was the most striking in history is that the attack was perpetrated by a computer program designed by the intelligence and security service U.S. National Law Group, Nsa. EternalBlue, such is the name of the malware that was, it seems designed for espionage purposes, as implies a great deal of persons.
these kinds of problems will continue more and more. today's interest in computer hacking goes beyond just playfulness. today the cyber-prisoners want money and develop more and more techniques to get even more. it is therefore legitimate for computer security specialists to learn how to get around them better.
Now access an unlimited number of passwords: