In the world of cybercrime, a technique is particularly popular with hackers.
This is undoubtedly about the famous phishing still called phishing. And whatever we say, this technique is still relevant continues to produce its effect. Unfortunately, people are spared and even the regulars of the net. Recently, a 60-year-old Belgian woman from the town of Ganshoren was hit hard by this somewhat despicable practice.
This article will also interest you: will Facebook end the year with a new data leak?
We realize that despite all the awareness and the companion of information on phishing, the population remains always less informed and always exposed to this practice. The 60-year-old Belgian was unfortunately the victim of a scam that nexted to her a nice sum of money.
"I lost 10,300 euros," says the victim.
The events begin in 2020 easily during the month of December. Especially when the victim tries to market a piece of furniture on Facebook. "I tried to sell a small nightstand for 25 euros," says the Ganshoren resident. "I go on it several times a day. And the Market Place, I use it regularly to sell something." In a sense if questioned, she saw herself as a pretty cautious person on social media. Unfortunately, however, these precautions were not enough in this case. "On the same day, a lady who says her name is Marianne Jamotte on Facebook came forward," the Belgian claims to have done as usual. That is, check the profile of the person who contacted her. "I looked at his profile a little bit, he looked perfectly normal, even comforting." Then several begins the exchange the Belgian of 60 years and the crook who pretends to Marianne. Communication is mainly on Facebook Messenger. "She was speaking in good French, there was nothing suspicious. At the end of the transaction, when I wanted to call her, she said she couldn't pick up, and then she lost her mobile phone."
However the scammer practices a fairly classic scam type in the field. This is the scam to the DPD account. The attitude of the person at the end of the line begins to be suspicious, when his last offers to send money via an express DPD account. The problem was that Christine did not know this type of scam. A scam that relies mainly on international or domestic delivery houses.
"I told him that I didn't know this method, but I wanted to try it. She told me that she had made the payment to DPD Express, and that they were going to pick up the package, and give me the money. But since I didn't have an account yet, she told me I was going to get an email to open an account. I received it within a minute," says Christine. A few minutes later, she receives an email. The victim "thinks that it is indeed from DPD Express" despite the fact that several elements could have made him fully understand the opposite such as the email address that ends with gmail.com. "The email tells me that I received 25 euros, and that I have to open an account by clicking on the link."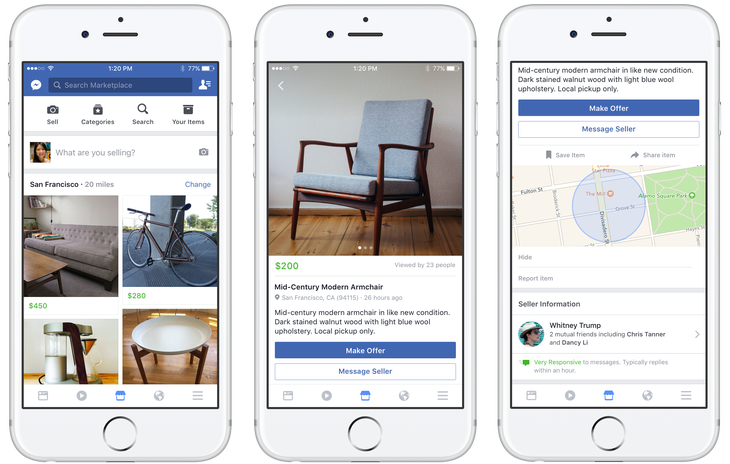 Faced with the situation, claims to have been several times in the presence of alarm bells that would have made her realize that she was being ripped off. Unfortunately: "Alarm bells every time, which I overstepped." According to Christine, one of the first signs that should have caught her attention: "this is the site to which the link pointed: it wasn't very clean, it was blurry, the colors were difficult to read."On the website: "I had to encode my ING account number, and my customer number." After all this procedure, she receives a call that supposedly came from DPD Express.At the end of the phone asks him to bring his bank card and his card reader for confirmation of his account. The victim claimed to have been at a time in the face of such a request. "I kind of quipped because the gentleman on the phone with a strong African accent." She then refers to a widespread phenomenon called, the phenomenon of the famous novelists known in French-speaking Africa. But at the time she will be sure to say "that there are a lot of foreign workers in the transport companies", which is not surprising given the situation. "I haven't stopped, I don't understand why." Unfortunately for her, the next few minutes she will have her bank account debited more than 10,000 euros. "He told me to put my card in my reader, press Identify, and give me the code. Then he asked me several times for codes. He told me not to open my ING banking application, because it could cause problems in the transaction. ». After transmitting more than 3 codes, the curious victim will then open the ING application. This is where she will observe some rather unexpected movements on her bank account. Then she said to her interlocutor, "Sir, you are busy emptying my account! ». Then the other end of the phone replies, "No, ma'am, trust me, don't worry, stay calm, I'll pay you back this amount, it's because there's a problem with the transaction." He then asks her to pass the card through the reader. The victim responded by saying, "I tell him who if he has to pay me, I must not sign. He told me to trust him, otherwise I was going to lose my money. And I signed again, and he charged me twice 3650 euros."
"I feel like I've been hypnotized. I don't understand why: I was reacting well by telling my interlocutor that he was emptying my accounts, and saying that I shouldn't sign, but I didn't stop. When I hung up, I collapsed."
After re-establishing herself in the face of this scam, she immediately informed the police to file a complaint and also her bank. "A fraud case has been opened with ING. They told me they were going to try to get the money back. Some had gone into accounts PayPal in Singapore, they told me it was going to be difficult. But the last two large amounts went into an account in France, and they were trying to get them back because the regulations are the same as in Belgium."
Now access an unlimited number of passwords: