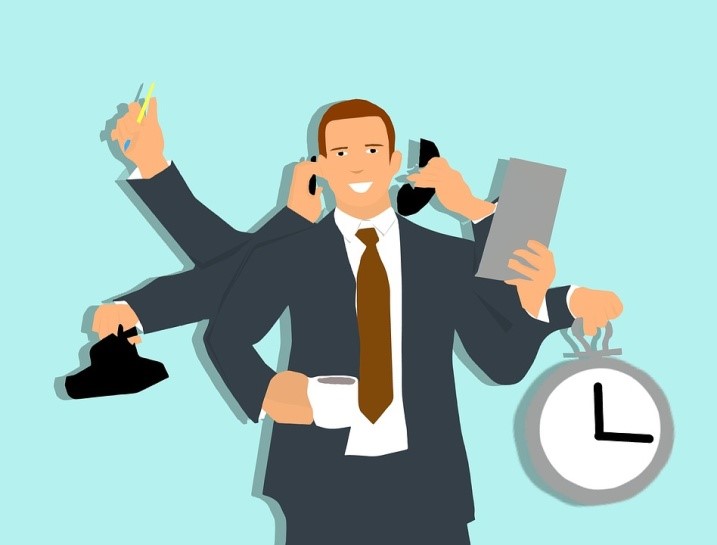 Protect your SMALL business through Microsoft's advice
No matter the company and its size, IT security is a necessity.
What's the reason? Simply with the digital revolution, there are few companies that do not use IT terminals within them to best manage their business. This makes them particularly vulnerable to cyber attacks. That's why certain practices are necessary, to ensure that you are always safe from these constant threats that keep watching you. For this, the American giant of Redmond, Microsoft, gives you some advice on this.
This article will also interest you: Checkpoint's tips for back-to-school
"With the proliferation of online threats, no one is spared today: the days when only large multinationals were targets for hackers are over. Redmond's firm notes. According to a study she conducted last May:
– 43% of computer attacks are directed at small and medium-sized enterprises
– Only 14% of SMEs feel they can handle these types of security incidents.
In another study by U.S. society, 74% of SME managers somehow overlook the risk of cybercrime. They feel they are not afraid of cyberattacks. Yet 60% of small and medium-sized businesses in the United States, hit by a computer attack, went bankrupt a few months after the incident. The risk overlooked for rather disastrous consequences.
While this is likely to frighten many entrepreneurs, it is an opportunity to address the most common risks. Protecting yourself is not a difficult task enough. With the right tools and some good practices, it's pretty simple to be safe from cybercrime. At this level the American giant gives 4 important tips to follow.
Tip 1 – train employees.
This is more than essential, it must be admitted. The majority of computer threats source from poor corporate employee practices. Some basic practices need to be observed by the latter. And to do that, they need to know it and integrate it. Speaking in particular:
– Choosing the password that needs to be done in a subtle and well-constructed way
– receiving and sending attachments. Indeed, it is through emails and attachments that phishing is most developed. Employees should learn to verify the source of their email and not to make sure they are not doing the wrong thing.
– Ensure that the websites visited are properly secured, especially through the HTTPS protocol.
– avoid using personal tools in the context of work unless this is formally organised
These practices are simple but are rarely followed by employees. This makes experts think that the weakest link in cybersecurity is the human. "These are all good practices that the company's employees must apply on a daily basis for enhanced security. When you consider that almost 50% of security vulnerabilities in SMEs come from human error, it certainly makes you think. Microsoft says.
Tip 2 – adapt to working remotely
Today, thousands of employees work from home. Since April, as a result of the containment itself caused by the coronavirus pandemic, companies have had to opt for remote collaboration. A tipping point that had not been prepared. As a result, small and medium-sized enterprises in the summer were the first victims in this upheaval. Remote work forces the company to open its computer system and network to the outside world. And if this is not done properly, it will have to suffer a flood of cyberattacks. In the early days, several organizations around the world felt the consequences of this sudden shift, despite this the telework continues. And even after the gradual end of containment. There is no doubt that this way of working will continue to persist in our habits. To do this, companies need to improve their behaviour towards this state. Equip themselves with tools to ensure a good transaction between employees from their homes and the centre. Today, mobility must be a priority in terms of organisation for SMEs. Somehow this can also have its advantages. But to ensure this in a safe manner, some fairly simple rules must be followed. Like what:
– Don't connect to public Wi-Fi for professional work
– Do not use your personal computer for work unless it has been organised in the company beforehand
– Do not export to lend sensitive confidential data on computers not designed for this purpose.
– Do not use unsecured devices or storage tools.
– Apply restrictions to machines that are supposed to be used in telework to prevent, for example, the user from accessing his personal social accounts
– Use a VPN tool for all online transactions.
Tip 3 – Have your terminals up to date
These a basic tip, however, it remains one of the most important. It will be said that updates are generally overlooked. Yet much of the security flaws, by ricocheting computer attacks, can be prevented by just regular updates. Whether it's an operating system or simple software used in the business setting, you should always make sure you have the latest updates. In addition to having new features, they will allow you to fill in uncovered vulnerabilities and protect yourself from potential cyberattacks using these vulnerabilities.
"Keeping your computer fleet up to date is one of the essential ways to dodge many computer attacks. There are solutions for automated updates, which avoids oversight. advises Redmond's firm.
Tip 4 – Be informed about IT security trends
Getting informed can help you avoid some of the problems that would have affected you if you didn't know. Cyber threats are evolving. Hackers are very ingenious and are constantly discovering new ways to attack computer systems. Being constantly informed, you will be able to choose tools and tactics based on your means and situation, in order to preserve the integrity of your computer system.
Now access an unlimited number of passwords: