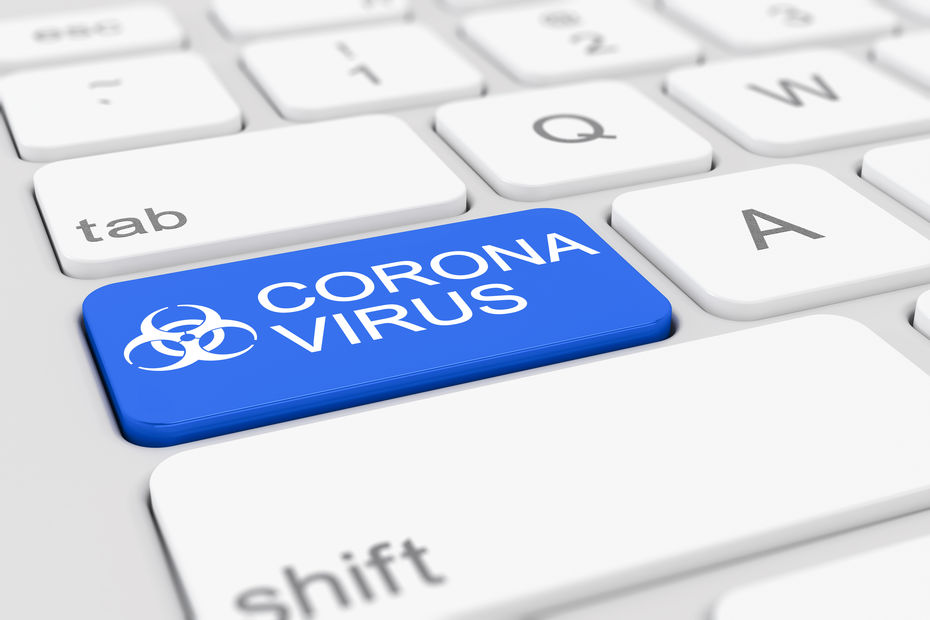 Protecting yourself from computer viruses in times of crisis
Let's talk about this pandemic that is making headlines.
Coronavirus and a real problem. In terms of health, the death toll is only increasing by the day. But in other sectors too, its drawbacks are clearly seen. And that is the case at the cybersecurity level. We must protect ourselves because cybercriminals have decided to take advantage of this global health crisis.
This article will also interest you: Security experts are teaming up to fight piracy associated with the coronavirus pandemic
According to cybersecurity firm BitDefender, the number of computer attacks that have been based on the pandemic has increased by more than 5 times. The security solutions publisher has more than 1,500 reports of cyberattacks in February alone. During the first half of March, this number increased to more than 8,000 reported incidents. A clear and precise idea of exponential proliferation. Which shows how close the danger is.
Cyber criminals will use several forms of files.This may be Excel, Word PDF files. In case of recklessness, if a person decides to click on these kinds of documents or links, they would then put their terminal totally at the mercy of malware. The most commonly used malware in this kind of context are: Remcos, LokiBot, Ostap, HawkEye, GuLoader…
If every disaster is an opportunity for hackers, we must admit that this time. They put the package: "The coronavirus generates the most massive mass of attacks ever observed. No less than 140 different attack campaigns, carried out by identified organizations, have already been identified and some 500,000 malicious e-mails have been identified. Loïc Guézo, director of cybersecurity strategy at ProofPoint, an IT security firm. He is supported by Morgan Wright, a cybercrime expert and head of security for a U.S. company specializing in the use of artificial intelligence in the fight against viral attacks called SentinelOne, who has not failed to mean that hackers are in the current context totally at ease to carry out their offensives: "They take advantage of the stress generated by the stress generated by the , globally, through the fear of being infected but also on the desire to be informed as well as possible about the prospects of discovering a treatment or vaccine."
Currently, hackers have decided to step up on the links and applications. Loïc Guézo also explained to this effect "This is the tool that everyone now uses as a priority to connect and it makes sense that cyber criminals adapt to this new territory." Morgan Wright noted: "The technique is to get you to click in a document attached to email. For example, by perfectly imitating the logo and environment of the World Health Organization, for example, an institution that attracts sympathy and confidence. For example, hackers replace the WHO o (or WHO) in the mail address with the digital zero. It's easy to get caught. However, it should be kept in mind that no, WHO does not have your email address and never speaks directly to Internet users. »
If large companies such as Google and Apple have decided to look after the grain at their app store, users are strongly advised not to be fooled so easily by downloading apps from non-compliant spaces or clicking on links they receive per message.
Now access an unlimited number of passwords: