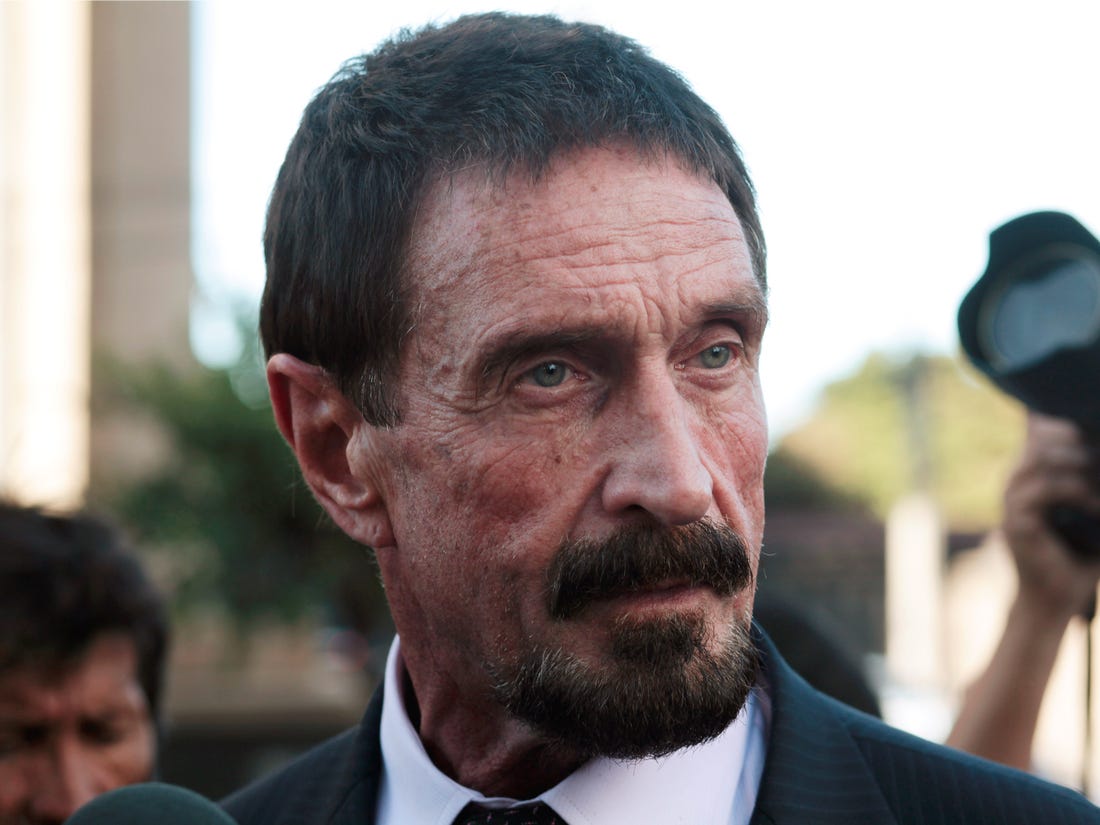 Cybersecurity firm McAfee sues for misappropriation of trade secrets against former employees
The U.S. cybersecurity firm has decided to sue members of its former sales team because it believes they were guilty of misappropriation of trade secrets from competition.
The competitor in question is none other than TANIUM. In this regard, an investigation has been launched to clearly elucidate the case.
According to McAfee, three of his former employees plotted to steal secrets they would later want to share with competitor TANIUM. According to the media outlet Cyberscoop, the lawsuit was initiated in the Eastern District, the Texas State Court in the United States.
This article will also interest you: What software to secure my Windows? Here are 7 Best-Performing Security Suites of the moment
According to the indictment, Allan Coe, Percy Tejeda and Jennifer Kinney, former high-ranking commercial agents, who knew some of the mcetains of the Security Company McAfee, especially in terms of its commercial tactics, not to mention its overall trading strategy, would be guilty of conspiracy to steal several confidential information. In his complaint, McAfee seeks payment of damages for the embezzlement of trade secrets, and also for "breach of contract, tortious interference, breach of fiduciary duty, complicity and conspiracy. ».
According to the documents provided in the court file, it all starts with Percy Tejeda, who resigned from his post late last year, to join McAfee's rival company, Tanuim. Based in California. Once in the new company, this employee allegedly prompted Jennifer Kinney to resign and join him earlier this year. McAfee did not appreciate at all and even challenged the first employee because his contract prohibited him from using the cybersecurity firm's agents. Subsequently from this inquiry, another letter from TANIUM, this time from McAfee's management, informed McAfee that another employee linked to the Allan coe sales management would also be joined in the competition.
Due to the former position in the company, an investigation will be requested and an analysis of their computers will be required to ensure that they have not provided any confidential information. Unfortunately, according to McAfee, this was exactly the case. The cybersecurity firm said the offending employees would have had "access to confidential McAfee information before and after announcing their resignation from McAfee. ». apparently it was found to transfer confidential information to private email addresses and to Google Drive. It was also reported that the use of transfers to USB sticks not authorized by computer services was apprehended.
To confirm this, jennifer Kinney and Alan Coe both had the title of "Key Deal Manager", and had as direct superior, Percy Tejeda, who was then the former CFO. the involvement of these employees in the business affairs of the company amounted to tens of millions of dollars. he was aware of everything economic, marketing, prices and other confidential data. "The information collected for the benefit and/or direction of Tanium constitutes McAfee's trade secrets. The company explained.
McAfee also stated that it was not aware of the accuracy of the data that had been stolen by its former employees. It says it is counting on the judicial investigation to gain access to the devices used for data transfers. "Further, some of Kinney's last acts on McAfee's computer were to transfer nineteen emails to another of his personal email accounts (…) Many of these emails contained McAfee's business records of recent sales, sales forecasts, customers and the McAfee sales team. The complaint was explained.
Now access an unlimited number of passwords: