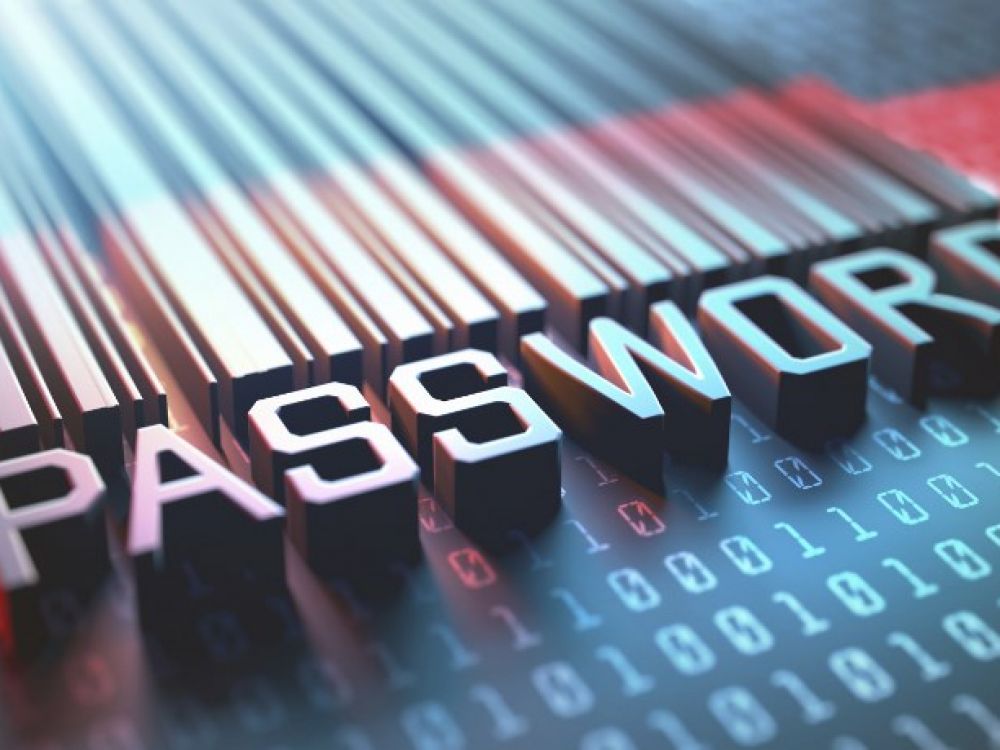 The worst passwords of 2020
As we know, passwords present themselves as the first obstacle for cyber criminals when they access digital content that has not allowed them to do so.
That's why for years, awareness has revolved around the use of these safety tools par excellence. Yet users of digital services continue to be careless in their password formulation.
This article will also interest you: Top 100 worst passwords of 2019
Every year, password compositions are as simple as they are naïve. One wonders what is not working or what should be done to attract even more attention from each other. "Cybersecurity experts often share password tips to and from, which are an essential part of good IT hygiene practices. And yet, the most common annual password censuses show that many of us continue to prioritize convenience over security, putting our accounts and data at risk of theft. says Benoit Grunemwald, Cyber Security Expert.
In light of this, NordPass has released a recent document highlighting the 200 most used passwords on the web in 2020. This publication continues to remind us that bad habits have hard skin. Some combinations already known as the worst passwords in previous years are still used by Internet users. Among them the famous "1 2 3 3 5 6" and "1 2 3 3 4 5 6 7 8 9" or "1 2 3 3 4 6 7 8" or "1 2 3 4 5 6 7 8". These combinations always remain at the top of the most commonly used passwords.
Among the celebrities the most used passwords being still the worst, comes "picture1" not to mention the unrivalled "password" that each year is in the top 5.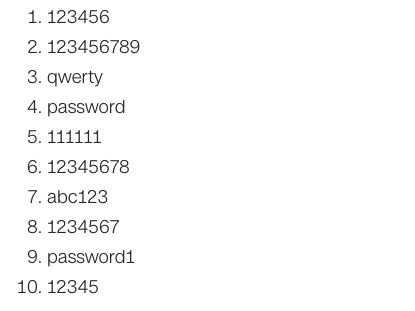 The publication of this list by security experts is not entirely trivial. Indeed, the top 5 passwords, which we mentioned above, have nearly 4.5 million earth on the web. This is an impressive figure. Despite all the awareness that has been made on the subject. In addition, more than 30 million exposures and digital data breaches have been facilitated or caused by this type of password. These are passwords that can easily be referred to by a cybercriminal in less than a second.
For the year 2020, 78 new passwords have been added to the list of undesirables. These include "senha" (a password used by Portuguese speakers), "Million2" or "aaron431" which is used simply as a fairly popular password without the numbers that go with it.
To reassure yourself and see if your password is not on the list of its undesirables, you can simply check out the full list on the NordPass blog.
In addition, as a full-time digital user, you are not advised to use the same password on multiple platforms at once. The risks are quite high, especially at a time when data breaches and leaks are legion.
"If you use one or more of its passwords for your accounts, you need to fix it now. First, consider using a single pass phrase for each of your online accounts; if you do it right, it will be much harder, if not impossible, to guess. While you're at it, avoid several other password management pitfalls, including password recycling. advises Benoit Grunemwald. It is clear that you can help yourself with a password manager, if building up several passwords may tire you out, there is also the password generator that exists to make the task easier to manage this precious sesame. Finally, it is much recommended to combine the use of passwords with dual-factor authentication. Just to make your security much more concrete and difficult to break.
Now access an unlimited number of passwords: