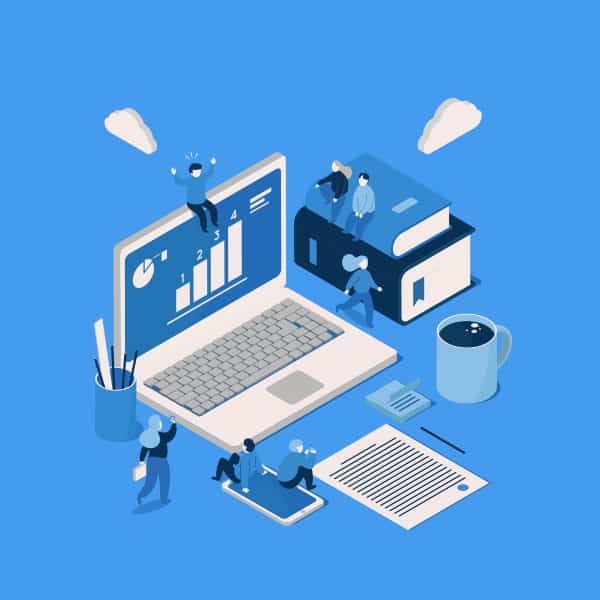 The modern workspace: how to secure its frame
Today, using much more IT solutions in the professional setting.
Whether it's video conferencing tools for remote collaboration, the cloud to host and share our files, we're at a time when everything is moving fast. For this, nothing better than computer science and its range of programs to make it easier for us. The new professional framework, offers pleasure advantage. It makes it possible to be much more efficient, faster, and broadens the scope of action of employees. This is referred to as mobility and accessibility as the main advantages of modern Workplace.
However, experts also talk about vulnerability, as the main drawback. Indeed, the ease of access happens to be in a certain sense an opportunity to facilitate intrusions. This is referred to as computer hacking and other cyber threats that keep an eye on information systems all day long. Wherever you decide to store it, your data is not completely secure. Because if the cybercriminal wants access to it, he'll find a way. Fortunately, there are several devices and ways to protect against cyber threats. In this article we will quote a few
Multi-factor authentication
It is a piece of advice that is constantly given to anyone with any data on their responsibility. For companies and organizations that have huge and large data flows to manage, it would be necessary in some way, it would be that accessing this information would not be as easy as possible. As a result, the identity of those who must access it at a particular time must be checked. One of the best ways and of course to use the two-step audit. The first is to require the entry of a password. The second by validating another passcode that will be received after the password is entered. One way to make sure that it is the person who accesses the requested information.
Using VPNs for secure connections
From the moment, whether we use the Internet, whether to communicate to access the web, we are threatened by several realities that often many people neglect. It can be hackers who either spy on you, it is about tracking websites with commercial and advertising intentions. It can also be the tracking of the authorities if you are in a state not very access on certain freedoms. In any case, your movements are watched on both sides. Under certain conditions, this can be fatal because malicious people can use it to harm you. Hence the need to use a private virtual network, commonly known as VPN (Virtual Private Network). A system that creates a secure tunnel that allows you to connect and access your resources without being tracked or spied on
Preparing for incidents
No matter what the organization, you are not immune to any incident. This could be theft of equipment or destruction due to a case of force majeure. It can also be about data theft or a leak caused by an error. As a result your information about in danger. So are your customers. So get ready to bounce back as soon as possible just in case. It is advisable to install on your devices the computer program to erase your data remotely then you lose it.
Organize awareness sessions
No matter what process is in the IT sector, the main weakness and the human being. Whether by accident, negligence, or bad behavior, experts describe the human as the weak link in the computer security chain. This would require a regular and well-determined information sessions while working on this aspect. This will make it easy to teach them good digital hygiene practices. Not only for the use of collaboration software remotely, but also to know what attitude to adopt when you are on the web.
"Safety is essential to the quality of your Modern Workplace. A good PARTNER in IT solutions and services can help you protect your environment, create backup copies, monitor your IT fleet continuously (monitoring) and support you in training your employees in organizational cybersecurity. Explains Kezer, a computer security specialist. "If it's possible for you, ask for a security audit by IT experts. This will give you an objective picture of vulnerabilities in your business and you will benefit from a list of concrete recommendations; or even a remediation plan. He adds.
Now access an unlimited number of passwords: