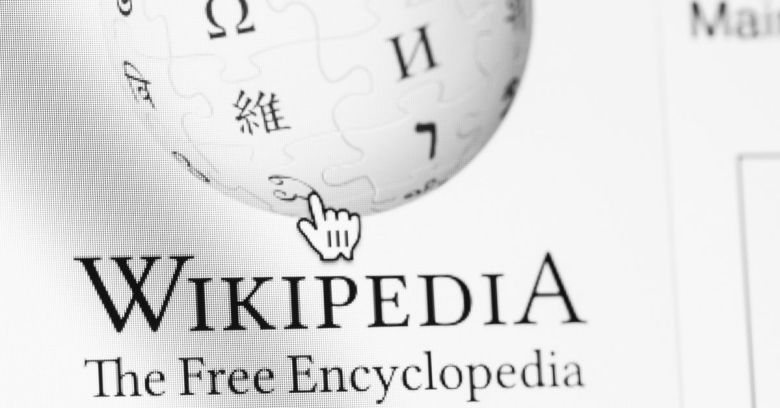 Wikipedia, towards a cloaking of contributors' IP addresses
The Wikimedia Foundation, publisher of the famous online encyclopedia, Wikipedia, is currently in the middle of consulting its community on a subject that involves displaying the IP addresses of anonymous collaborators often intervene to edit articles.
It's IP address have always been posted on the site following an action of contributors in order to avoid any kind of abuse. However, this same display poses a privacy issue. The idea here is to no longer display it in the historical publications.
This article will also interest you: Is it possible to disappear from the Internet?
Even if this is merely a proposal, it is nevertheless, it has sparked debate among volunteer collaborators Wikipedia. This is indeed a big topic for the collaborative site that is supposed to be based on a fundamental principle, that of transparency. Then we'll fall well obviously towards a clouding of certain details emanating from the management and production of the items.
This debate has been going on since the end of July 2019 and a solution is not always on the way to work.
The problem with its IP addresses is that first, this only applies to anonymous contributors who from time to time edit articles in the same way that members, but except that they don't have an account or can also afford to edit without even logging into their account. The IP address is collected by the site and is also visible to everyone, visit the section historical.
The aim is to ensure traceability what members or volunteer collaborators do on Wikipedia. Because of course all the world is not in good faith. IP addresses "play a critical role in anti-vandalism and harassment on our wikis. It is very importan[les membres et le staff]t tools that allow to identify and block vandals, fake noses, publishers in conflict malicious third parties" had notified Wikimedia.
However, the IP address is not just any address or any indicator. It's personal data. A fact that can be used to identify, locate directly or indirectly The user concerned. which puts the confidentiality advocated by the online encyclopedia Wikipedia, in to protect its employees.
This is exactly what Wikimedia raises, when she tries to defend her plan to hide IP addresses. Indeed, if anyone can see the IP address, anyone can identify them, address is in fact "likely to compromise anonymity and security" of any user, warns the encyclopedia. One can imagine the consequences countries where this can "lead to government persecution."
In addition, the IP address can be used to determine as we have said the geographical position of the user of the terminal " This can sometimes mean that an IP can be used to identify exactly who made a montage and from where," warned Wikimedia. The end goal foundation, is to increase the number of protection of its unregistered users when it decides to participate in the online encyclopedia edition. "In light of the Internet data privacy standards, Wikimedia that it is now time to tackle this problem." It ends up "It's a very difficult problem and that's why it's been pushed back over the years (…) now it's time to tackle this problem."
Some solutions have been proposed, and the Foundation is trying to think about it, and it will have to bring to it if she really cares about the realization of her project. "We can be in a able to obtain other relevant user information instead of IP address[…]. In addition, it may be possible to automatically check if two separate user accounts are linked to the same IP address, without exposing IP address."
So we are waiting for the results.
Now access an unlimited number of passwords: