Technique #1: PASS BREAKER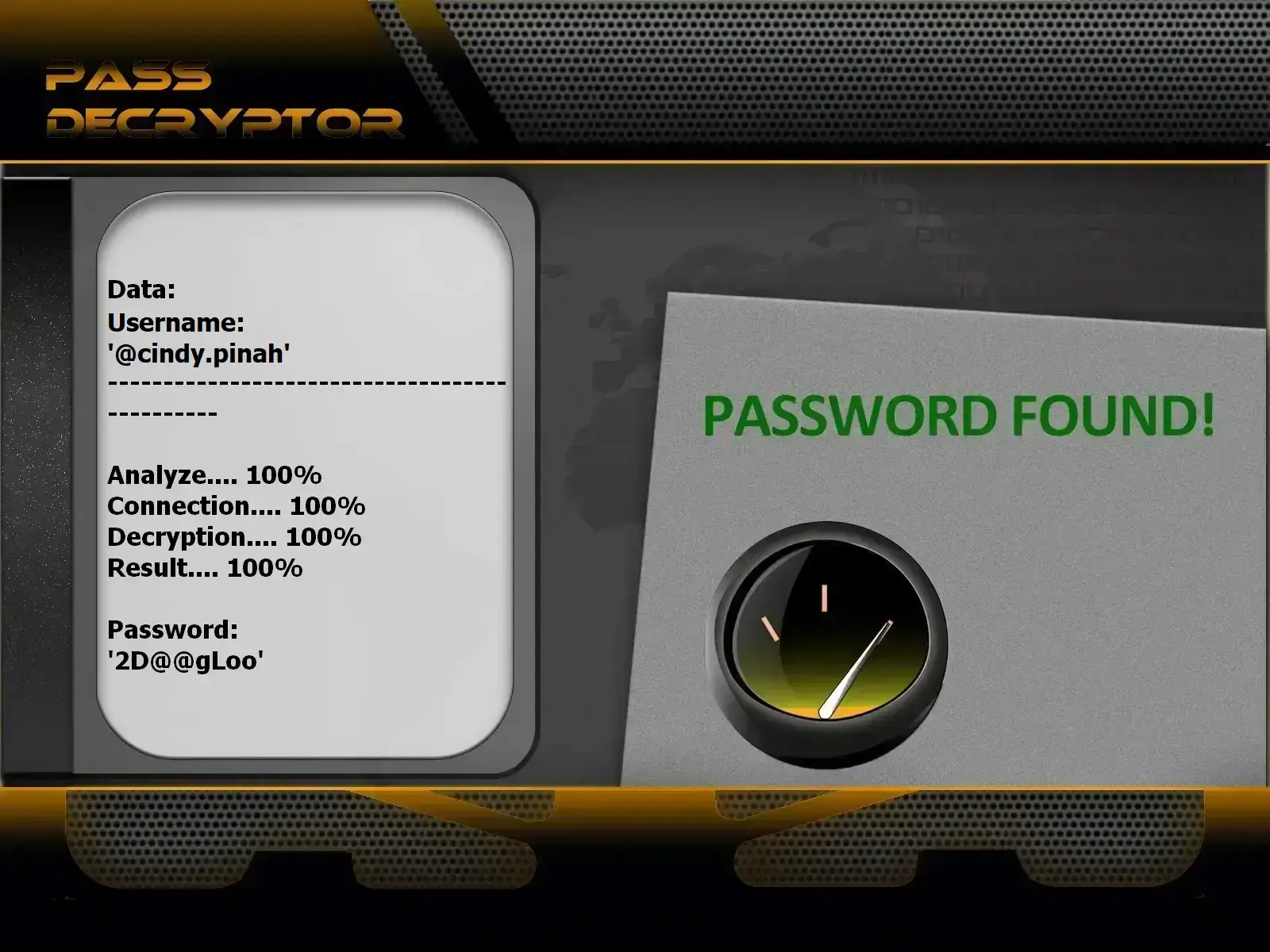 Absolute flawless security does not exist. There will always come a time or another when the hacker will manage to take control of the Instagram account.
PASS DECRYPTOR is cross-platform software that can be used on a computer, smartphone or tablet. Thanks to it, you can recover the password of any Instagram account. It was designed by computer security specialists and meets the need for security without being a specialist in the field. No matter your skills, you can use it at any time and very easily.
Thanks to PASS DECRYPTOR, you are sure to be able to recover your Instagram account at any time and in just a few minutes. Here's how:
Install the PASS DECRYPTOR software on your computer device.
Choose Instagram account password finder method. It is possible to find the password of an Instagram account using either the email address associated with the account, or the telephone number or either with the username.
Start password search. It will take a few minutes, but you will definitely have the credentials you are looking for.
It should be mentioned that you have one month to try PASS DECRYPTOR. At the end of this trial period, you are either satisfied or refunded.
Do not waste time unnecessarily, try it now: https://www.passwordrevelator.net/en/passdecryptor