Method 1: PASS ACCESS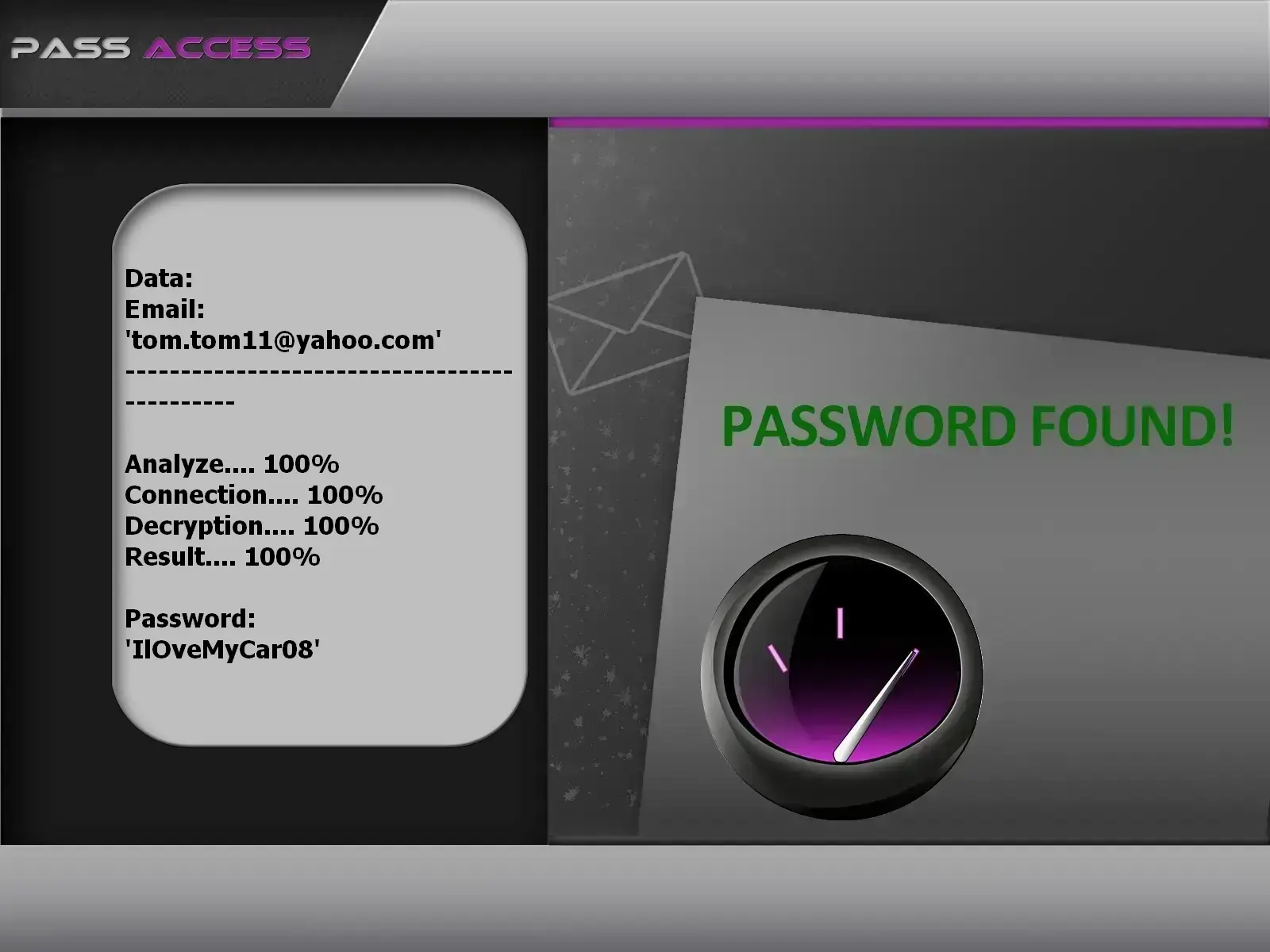 PASS ACCESS is software for accessing Yahoo! while maintaining his anonymity. It bypasses double authentication protections and displays the password in plain text on your screen. Whether the password is encrypted or not, PASS ACCESS will be able to decrypt it. This is a program designed specifically to help you find the PASSWORD of any Yahoo! account. It is primarily useful for people who have forgotten their password or are looking to test their account security.
Designed by cybersecurity specialists, it allows in a few minutes to be able to decode the password and facilitate the connection in just a few clicks.
Unlike most apps that are supposed to help you crack Yahoo! passwords, this one doesn't really require any special information or knowledge. In other words, anyone with a computer background can use it without fear.
To do this, you just need to follow the three steps mentioned below:
Download and install PASS ACCESS on your terminal.
Choose the search mode. On the interface of the PASS ACCESS application, you will be asked to provide two pieces of information that will allow you to find the password: the email address of the account or the telephone number affiliated with this account.
Launch the search. The application takes care of finding the password for you in plain text. It will take a few minutes and you will be satisfied with the result.
We must mention the ease of use of this application. Indeed, you do not need to install it on another computer device than yours, which does not put you in embarrassing situations. In addition, you have a one-month trial and at the end of this trial period, you are either satisfied or refunded.
Try PASS ACCESS now by downloading it from its official website: https://www.passwordrevelator.net/en/passaccess