Cybersecurity and business development
In this new era, we have entered an environment where IT security continues to occupy more and more space in the organization of our societies and organizations as a whole.
Simply because hackers, i.e. cybercriminals, are improving their methods of attack and also developing the tools necessary to continue to exert this unhealthy pressure on consumers of digital solutions."We have entered a new era of cybersecurity. Hackers are using ever more sophisticated methods, and the spread of telework is making companies more vulnerable than ever. Discover the future challenges of IT security, and the new trades that are emerging as a result. By 2021, cybersecurity is more important than ever for businesses. Threats are becoming more numerous and diverse, and not a day goes by without a fearsome malware making headlines. Yoel Tordjman, CEO of DataScientest, recalled.
This article will also interest you: Ransomwares: are French companies the smell hens of cyber criminals
Today, data leaks have much more serious effects than they did a decade ago. This is due to the development of big data technology or the processing of personal information can yield much more and cause much more twists and turns. One of the certainties in the IT industry today is that sooner or later there will be a computer attack. That's for some. The question then arises in the face of this situation is when will this attack come if it has not already taken place. And as the digitization of companies continues, companies are increasingly exposed.
Unfortunately, some sectors that we believe are being spared or weakly affected are now difficult and greatly impacted. One can mean the health sector, for example, which has seen an increase of nearly 320% in computer attacks against its computer systems since 2015 and 2016. And all the studies show that this will continue to climb in the years to come.
In terms of targets for cyber criminals, there are both large and small and medium-sized enterprises. Unfortunately, small and medium-sized enterprises are expensive in the face of the threat because they are the ones who take the most risks. In 2015, 43% of cyber attacks targeted SMEs.
"Small businesses are easy prey because their security systems are often less sophisticated due to lack of resources. In the event of a partnership with large multinationals, an SME can also be hacked to serve as access to the largest "gibier". says Yoel Tordjman.
A study published by Smallbiztrends, only 14% of companies surveyed said they were able to protect themselves in the event of a cyberattack.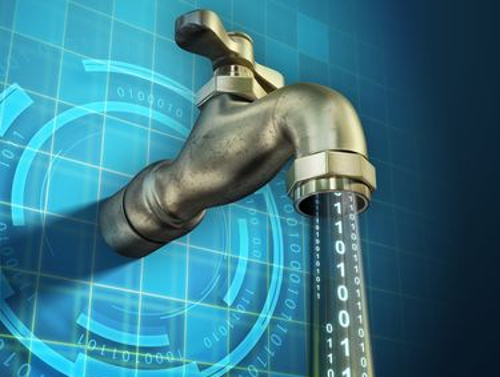 Speaking of data leakage, the consequences are terrible no matter the size of the company.A recent study provided by the Russian cybersecurity company Kaspersky has shown a data leak can generate damage can be estimated from $38,000. Beyond the financial cost, this can suffer on the company's image and reduce in some way its customers by reputation can discuss in a way that is degraded.
For our part, let's address the issue of the coronavirus impact on corporate cybersecurity. In this regard, the CEO of DataScientest states: "We have entered a new paradigm in cybersecurity, and this transformation has been accelerated by the COVID-19 pandemic. Telework is now an obligation. As a result, businesses are forced to use the cloud to continue to operate. This leads to new needs in terms of cybersecurity. ».
The pandemic has clearly affected the word of business organization. We know that 83% of large companies have had to adapt their approach to IT security in order to improve the protection of their data especially at the cloud level. "Similarly, 60% of small businesses have adjusted their posture in terms of cloud security. Securing remote data access has become a priority, as has the purchase of cybersecurity tools and applications to comply with existing regulations.
Employees who telecommute from home connect to their companies' networks from their personal computers. These devices are the most vulnerable access point for hackers, as they are not protected by a professional firewall or other highly advanced systems. Yoel Tordjman. "The year 2021 begins in a particular context, as the pandemic profoundly transforms our working habits and therefore the use of computer technologies. This upheaval involves new cybersecurity challenges, directly related to telework. This shift in the corporate world is at the root of most of the cybersecurity trends listed by Gartner analysts. Other determining factors are the proliferation of data leaks, and the increasing adoption of technologies such as cloud, AI and Machine Learning. concludes our expert.
Now access an unlimited number of passwords: