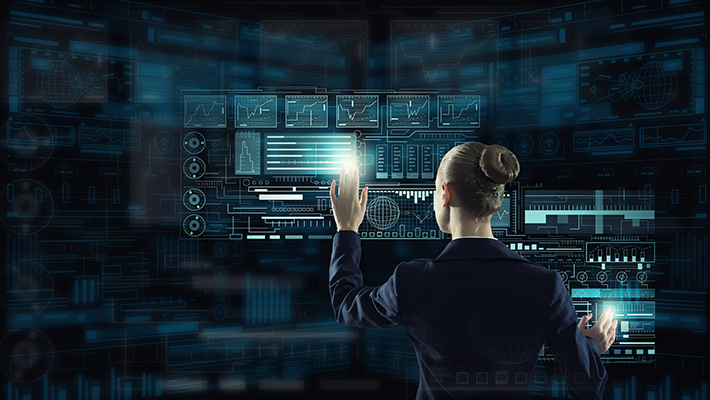 U.S. Police Informants Test Data Disclosures by Cyber Criminals
Later this week, the Washington Metropolitan Police District department said it had been hit by a computer attack.
According to the police authorities, this cyberattack was the cause of Russian-speaking hackers. This would follow a statement by a group of cyber criminals also Russian-speaking who claim to have sensitive data from the police department. The information referred to here is believed to be personal data belonging to police informants. Sensitive information indeed. That's not all, these cyber criminals are threatening to expose it to criminal gangs. As if to confirm that they do hold this information, they have published screenshots on a website developed by them. According to the latter they would have nearly 250GB of data.
This article will also interest you: IT security: the European banking authority victim of a computer attack
"Since the beginning of the year, more than 20 U.S. government agencies have been hit by ransomware and cyber criminals have released the stolen data," said Brett Callow, a ransomware analyst at computer security firm Emsisoft. Of course, under certain conditions, victims choose not to pay the ransoms demanded, preferring to rebuild their system from start to finish.
For its part, the D.C. police say they take this threat very seriously.
"We are aware of unauthorized access to our server. As we determine the total impact and continue to review the activity, we have engaged the FBI to conduct a thorough investigation into this matter," the Police Department said.
Today, the example of the Washington D.C. Metropolitan Police is just one example. Indeed, by assisting can it qualify as an epidemic of cyberattacks based on ransom programs. U.S. authorities call the situation a threat to national security. On average, they cause damage of up to ten billion U.S. dollars. Unfortunately, companies are struggling to cope with this flood of cyber malice.
"As we determine the full impact and continue to review the activity, we have engaged the FBI to fully investigate this matter," the D.C. police said. Unfortunately it does not give further details about the violation suffered by this system. The U.S. Federal Police has been dispatched to investigate the violation. At this time, there is no evidence that the police services have been affected until their ongoing operation.

"With these types of attacks, the data has probably already been stolen before it is encrypted, and the likelihood of the data being sold or stored by the hacker is high," said James Smith, director of cybersecurity consulting firm Bridewell Consulting.
In short, American organizations are clearly targeted by mass cybercrime. And this is likely to worry both consumers, citizens and authorities. From Tesla, the American electric car giant, to a basketball team, to a water distribution plant in California, hackers are on the rise.
Now access an unlimited number of passwords: