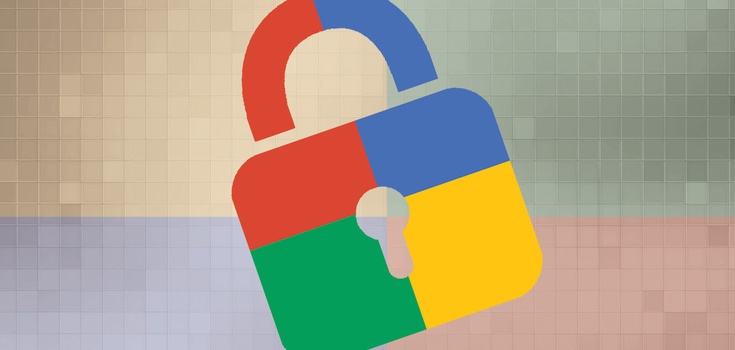 Google expands its protection program through its 'Google Chrome' browser
Google introduced its program in October 2017 to increase user protection.
In an official statement, he explained:
"When we work across Google, we generally strive to create products that meet the needs of billions of people … To meet this need, we are introducing the Advanced Protection Program. Advanced protection offers Google's most powerful security, designed for people at high risk of attack and who want to compromise on the convenience of their Google account."
This article will also interest you: Google fights phishing
This program was then extended to Apple's iOS in May 2018 and greatly enabled G Suite administrators to have their leading users registered last week. from now on the web giant has decided to make the more proactive program by taking advantage of its browser, Google Chrome.
If you're an "advanced protection program" user and then turn on chrome sync, you'll get enhanced protection against all downloads that could put your device at risk.
We don't have a lot of details on the Google protections because the latter really does develop and it's obvious that he's certainly not going to publicly disclose how these protections Work. On the other hand, Google explained that when users under protection are trying to download 'some at-risk files', its Chrome browser will now display security warnings and surely in some cases will block downloads.
However, warnings will only be available in the Chrome browser for Windows, Linux and Mac.
The web giant does not plan to deploy Advanced protection program on its browser for Android and iOS.
This programme will focus on three points of fundamental defences:
Better phishing security: Advanced Protection requires, of course, the use of a physical security key to gain access to your Google account by adding your password. The U.S. firm believes that security keys are the safest way to authenticate in two steps. Indeed, in the perspective that you are experiencing a phishing attack, that your login credentials have been disclosed, any kind of attempt to access your account without one of your: physical security keys will fail for sure. In addition, to be able to sign up for the program, you will need to purchase two (2) security keys: one main key, which will be activated through the wireless network, and the other key that will be a backup key.Once activated, other authentication systems, such as SMS codes or the Google Authenticator app, will no longer work.
Secure your most sensitive personal data against accidental sharing: Generally speaking, when you sign up to use new apps, or new services, they often require access to certain data from your Google account. In principle, you run no risk, but if you come across individuals using advanced methods, they may succeed in hacking you. To secure you, the Protection Program only allows access to your emails and files stored on the Drive from Google apps and some third-party software.
Secure your account against any fraudulent access attempts: to gain access to your account, hackers pretend to be you claiming they can't log into their accounts. To secure your account against this kind of fraudulent access, the Protection Program will add additional steps to validate your identity during the process of recovering your account.
Now access an unlimited number of passwords: