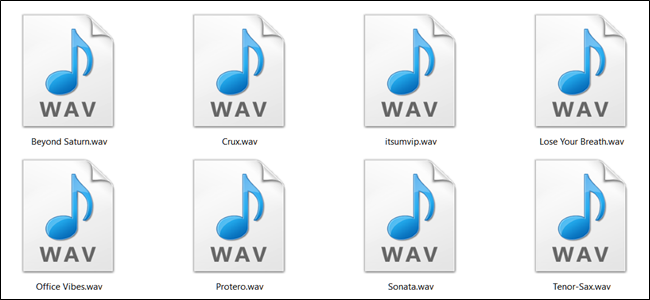 Malware hidden in my audio files
If before, we had never thought of this, it must be said today, this is obvious and even already underway.
It is possible to hide malware in Wav-type audio files, the ZDNet newspaper reported.
Not only do these audio files make it easy to hide malware, but they also allow it to be transmitted.
This article will also interest you: How do spy apps work and how to get rid of them?
In practice we know that malicious codes are usually in text file format that can be detected very easily, but recently, seganography has started to develop more and more, which is an art that consists of keeping files or information of a non-sound nature in audio file media such as song discs for example. What is interesting about stéganography, but annoying for users like us, is that it makes it very easy to bypass security software.
Indeed, they tend to let files pass more easily in multimedia format such as images (JPG, PNG) according to the newspaper specialized in computer programs. But this year, it was observed for the very first time, the use of wav-type audio file, as a mode of transporting malware. This is a significant advance in the spread of viruses.
It has been since June that it has been done because of many this rather unusual case by a published by cybersecurity firm Symantec. According to the researchers this American computer security firm, this mode of conservation and transmission via audio file is used generally cyber espionage.
Then the confirmation came from the Canadian firm BlackBerry Cylance. The latter had confirmed that this method had been used in the context of mining cryptocurrency by a group of previously unknown hackers.
And worst of all, whenever he is tempted to lead a campaign to fight this new spread of malware, cybersecurity professionals risk giving more weapons to the publishers of these malwares to improve and unfortunately make more sophisticated the techniques of these criminals "Defending against shorthand cou[…]ld sow chaos in internal networks and make it impossible to navigate the modern web" , the site.
We remember that less than a year ago, hackers managed to spread malware through drawing humorous posted from Twitter. We realize that the strategies of stéganography are in the process of to grow and become even more efficient.
Referring to the investigations conducted by BlackBerry and Symantec, the leads seem to lead to hackers known in a collective called Turla. The goal seems simple. In effect, these Russian hackers seek to circumvent the defenses of the computers they have infected, they can then take advantage of the power of these to create a mining center clandestine cryptocurrency.
At this time, no reliable means of connection have been deployed to combat this phenomenon. To say that the risk is still going on.
Now access an unlimited number of passwords: