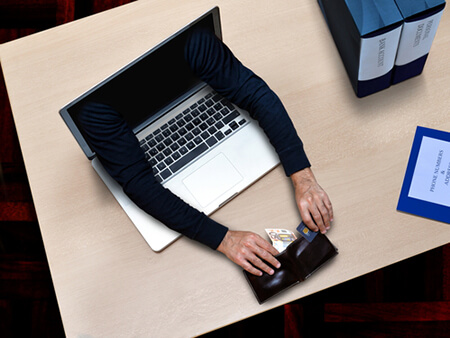 The fragile security of financial data
The year 2019 demonstrated how easily personal data was exposed to crime.
Indeed, several events over the past year have highlighted the importance of having a reliable and effective policy regarding the safe management of digital information. Protecting data is not just a need, it is imperative.
This article will also interest you: 4 major data leaks in 2019 to know
And to set an example we will refer to several events that took place in 2019 which shows that the protection of personal data is a challenge.
1- The Desjardins leak case
This case has been widely publicized around the world. and of course this is self-evident, because it is actually 4 million people who have been affected by this data leak. That's 4 million were all members of the coffers Mr. Desjardins. The information stolen from them was very important because related to their finances, their identity, and their location. The seriousness of the case began to be truly apparent when the Quebec government summoned all the firm's leaders.
2- Citibank hacking its data
La Citibank, another financial institution, say, the largest financial fund in the provision of credit cards, similar to the Desjardins, also a victim of a computer hack that led to the a significant misappropriation of financial data. The victims of this hacking 1,500,000 at least. The stolen information consisted of bank details, account, individual information such as addresses, emails, names and surnames. However the company to insure its customers that no social insurance numbers have not been stolen, as well as the dates of birth and banking code.
3- One Equifax security flaw
The Equifax case, however, was revealed in 2019 has been going back since September 2017. As a result, hackers have been able to gain access to personal information that belongs to about 140 million people. Of these, 182,000 people have seen personal information misappropriated, including social insurance numbers, driver's license numbers, names and surnames, dates of birth and addresses. More than 200,000 people U.S. credit cards, would have been wiped computer hacks of their cards.One of the consequences of this problem has been the terrible fall of the company's stock market American. on top of that the clients of this financial institution have seen their data stolen personal by strangers who necessarily have unhealthy intentions. furthermore Equifax was convicted by Canadian authorities of evading protection of the personal data belonging to its nationals.
4- Targeted attack on current and former Revenue Quebec retirees and employees
In July 2019, Revenue Quebec was the victim of a computer attack. At the base of the attacks was a former employee of the situation. The latter had managed to steal personal data belonging to 23,000 employees of the tax agency. This data was for current and former employees. The person concerned allegedly forwarded this data to her spouse, who is an agent of the Ministry of Health, via an e-mail. The culprit was herself a human resources manager at the Canadian tax agency. While there is no evidence to date that this data was used for criminal purposes, the fact remains that the employee was sanctioned. She was then fired on a complaint.
Now access an unlimited number of passwords: