How to Hack Wifi passwords?
When we talk about hacking WiFi keys, we immediately think of the hacker hidden in the shadows with his computer and his software running to decrypt passwords like on television. But beware, WiFi password hacking is a professional affair, we will show you how the hackers proceed.
Do not think that only hackers can hack WiFi connections, anyone can do it, it's just a matter of logic and will. Companies often use outside consultants to pay a high price for testing the security of their networks.
Find a WiFi point and hack it!
They are generally well protected with encryptions of WEP, WPA and now WP3 types. They also have the option of allowing only those who are invited to log in. They can create a device list by entering the MAC addresses that have permission to connect.
Most of the time, security breaches are due to poor management of the user's network, which is often new to this area. As a general rule, when a password needs to be created, it is best to create a sentence with special characters. The longer the key, the harder it will be to hack it.
There are also very serious loopholes in ISPs that all put default passwords on their routers. The novice user in the subject will not have fun changing it which leaves the door open to any hacker to connect to a WiFi network. A poorly trained hacker can also simulate a hotspot to entice people to log on. He will then see everything, recover everything like email address passwords, credit card numbers, absolutely everything...
PASS WIFI is the best hacking software that let you access to the Internet everywhere. It scans the network and hack the key of the router.
The software, simply called "PASS WIFI", allows users in networks area and those who wish to save data to access a map of access points located in the area where they are. The system, tested in several countries last year, was well received. We therefore decided to make its "PASS WIFI " service available to the whole world. Now you can connect to the Internet with your computer anywhere you want!!!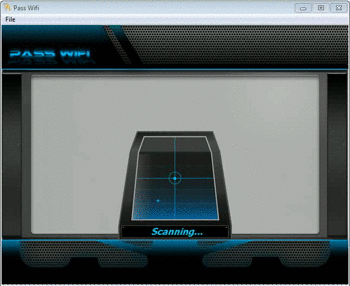 PASS WIFI only crack the key and display it on your screen. You just have to connect to the network as a normal user.
Find a WiFi password here:
>>>>>DISCOVER PASS WIFI NOW!<<<<<